Written by: Daniel Goodson // May 4, 2018
---
Last updated: May 16, 2018
Whether you've planned out your entire college career or you're still struggling to even see yourself in a lecture hall, the benefits of pre-college for high school students should not be overlooked. These summer programs offer you the chance to explore and experience college life in person.
If you're in the college planning process, here are some big reasons to put down the college brochures and pick up an application for a pre-college program.
Gain College-Level Experience
The benefits of pre-college include more than just a first-hand feel for the freedom of life away from home. You can actually get a head start on your classmates and jumpstart your collegiate career with programs that offer college credit for high school students. An on-campus summer program also allows you to experience what classes are like and identify which major is right or wrong for you. You'll also get valuable opportunities to engage with faculty and experience a level of academic enrichment not available in high school.
Completing a program also offers you a chance to showcase your ability to perform at the college level. It takes a certain level of maturity, motivation and ambition to attend a pre-college program. Successfully completing one of these summer programs is a great way to illustrate your preparation for the transition to college life.
Cement a Strong College Application
These summer programs actually can give you a competitive advantage when applying to colleges. Besides the classroom lessons, these programs offer networking and mentorship opportunities in the higher education space. In some cases, you may have the opportunity to request a letter of recommendation from one of the faculty members you studied under and got to know well.
Pre-college programs also offer you the chance to hear from the professionals who will be evaluating your college applications in a year or two. This summer program may allow you to gain insight into the college application process from college admissions offices so you can fine-tune your application credentials going into your Junior or Senior year.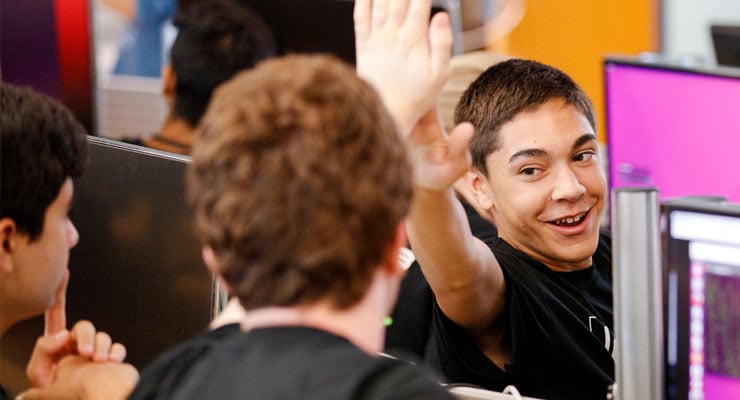 Get a Feel for Your Desired School
Attending a pre-college program also gives you the opportunity to peek behind the fancy marketing campaigns and get to know what a college is really like. If you're enthusiastic about attending a specific college, a summer program there gives you the opportunity to experience that school before applying to find out if it's really right for you.
Feeling welcomed and safe at a college is vital to your academic, social and emotional health. Evaluating your overall "fit" within a campus often requires you to be on a campus to get to know the culture. This is especially true if you plan on attending a college out of state or many miles from home. At the end of the program, you should consider if you could really see yourself spending four years there.
Pre-College at USF
At USF, we offer pre-college programs ranging from five days to eight weeks in length. There are for-credit and non-credit programs designed to help you achieve your academic goals. Our programs are project based and involve experiential learning across all programs. If you attend, you'll get the opportunity to dive into actual, hands-on projects. We prioritize learning by doing instead of lecture-style instruction. These programs include projects that can be utilized in further research, your curriculum vita and more.
Here are a few of the programs being offered this summer at USF:
This summer, two of our programs, Filmmaking as Philosophy and STEM for Scholars (Level 2), offer Honors College Credit. In addition, you will receive special Honors College consideration if you apply to USF after completing one of these courses.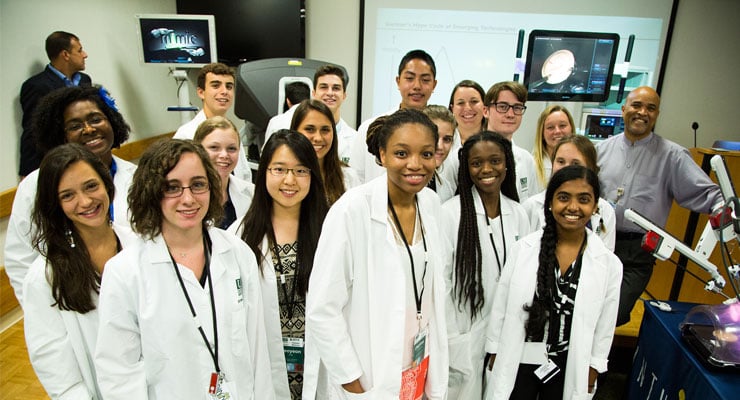 Other Benefits of USF's Summer Programs
When you attend a USF Pre-College program, you also get access to student resources and facilities. This includes on-campus gym, library and dining access. Specific programs may include additional highlights and opportunities. For example, the Future Physicians, Scientists and Engineers program includes a trip to USF CAMLS to experience a real medical simulation laboratory, as well as the chance to explore downtown Tampa.
To help you feel welcome and connect with other program participants, USF Pre-College Residential Mentors run regular campus programs. These mentors are current, high-achieving USF students with a variety of backgrounds, interests, majors and academic experiences. This offers a peer mentoring opportunity and the chance to get first-hand tips and suggestions from successful students.
Pre-College Tips: Know Before You Go
Pre-college offers you many great opportunities, but there are a few things to note when searching for a great fit:
Check for scholarships and grants: At USF, there are scholarship opportunities for all programs based on both academic merit and financial need. USF partners with CITI Bank Women to award scholarships for women participating in STEM for Scholars and who plan to pursue careers related to STEM.
Look into other possible waivers: At USF, we will waive the $30 undergraduate application fee if you apply to USF after successfully completing a USF Pre-College program.
Double check dual enrollment: USF Pre-College is not a dual enrollment program. While it does offer college credit with certain programs, those credits do not necessarily meet high school graduation requirements. Students, however, earn postsecondary credits that generate a postsecondary GPA with 3000+ level courses. This reflects well on applicants and is considered on college applications, often as an academic success factor during the admissions evaluation process. Always check with the specific program about how the credits are classified and applied to your transcripts.
Keep in mind program deadlines and timeframes: Get applications and registration completed early to ensure your spot in a program of your choice. USF Pre-College programs are filled on a first-come, first-served basis, so apply early.
Look into your options for living, dining and travel options: USF Pre-College participants enrolled in a residential program will stay on the Tampa campus. Students also will dine together on campus or have catered meals during any field trips.
Plan your program length: USF Pre-College offers four-week and eight-week programs. Students also can choose a commuter or residential program. USF Pre-College has shorter, one-week programs, which are strictly residential. For residential options, students stay in our suite-style residence halls and receive a meal plan.
Still have questions about USF Pre-College or these summer programs in general? Reach out to our USF Pre-College team online or by phone at 813-974-3139 to learn more about these opportunities.