More and more students now prioritize an institution's commitment to diversity and inclusion in the college search process. Despite its popularity in college marketing materials, diversity is much more than an education buzzword. It's a promise that students will find a safe, welcoming community where they can stay true to their identity, heritage, background and belief system without pressure to conform.
At USF, we recognize the many ways college diversity benefits students, and we continually look for opportunities to support a varied campus culture. By openly welcoming and amplifying voices from those of diverse backgrounds, we believe colleges can play an important role in validating and affirming the perspectives of all students. And the benefits don't end on the college campus. As the boundaries between nations, economic classes and cultures continue to come down, this acceptance of individuals from differing backgrounds prepares students for an increasingly global community.
DEFINING STUDENT DIVERSITY
To discuss the reasons student diversity contributes to a positive learning environment, it's important to start by defining it. Although diversity is often associated with race and ethnicity, the term actually encompasses much more:
Sexual identity and orientation
Cultural background
Gender
Income level
First-generation status
Religion
Region of origin
And much more...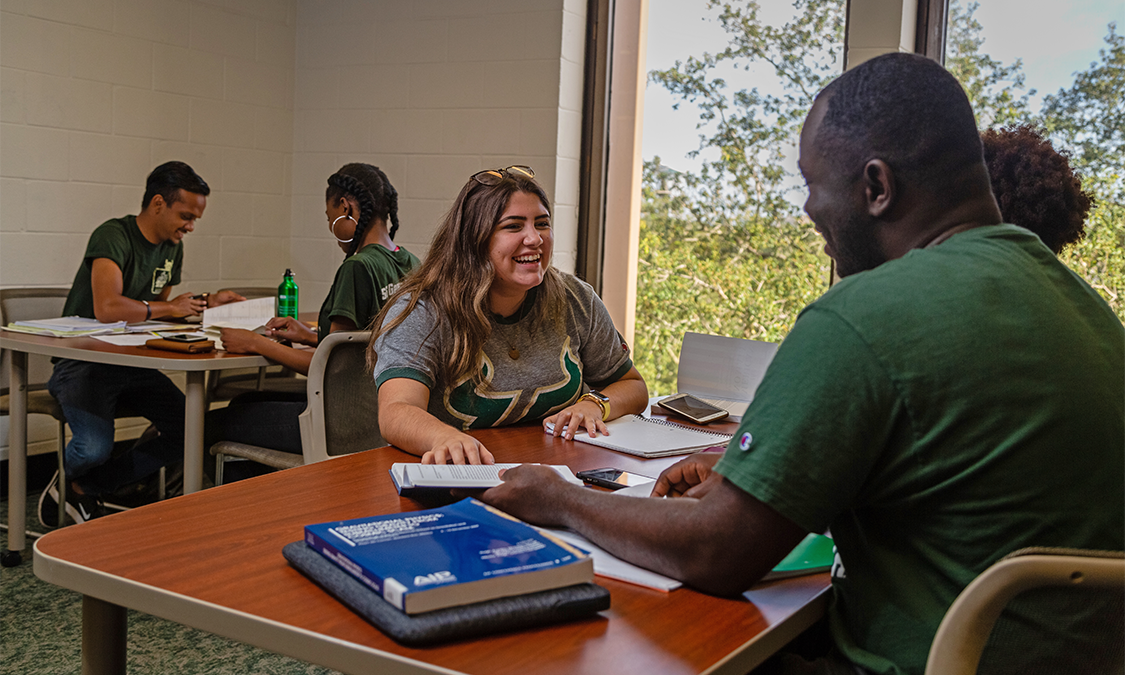 With that definition in hand, it becomes easier to understand why diversity enriches the educational experience for all students and how it is fostered at USF.
USF DIVERSITY INITIATIVES, SERVICES AND PROGRAMS
When evaluating schools, students should look for colleges that are committed to creating a climate that is welcoming, safe and inclusive. At USF, we feature many campus clubs, organizations and events dedicated to promoting and celebrating our students:

2020 HIGHER EDUCATION EXCELLENCE
IN DIVERSITY (HEED) AWARD
USF received this national honor recognizing U.S. colleges and universities that demonstrate an outstanding commitment to diversity and inclusion.
FINDING A DIVERSE COLLEGE EXPERIENCE AT USF
If your students are seeking a college experience where their unique viewpoints, backgrounds and beliefs will be respected, look for a college that places diversity at the heart of its mission. Many colleges claim to have a diverse student body, but few actually deliver on that promise.
For additional information on how USF is committed to offering a rich education that welcomes and respects all students, please visit our Diversity and Inclusion Office. For specific details on the USF Office of Admission's efforts to create a diverse learning environment that supports all students, visit our Outreach and Access website or email OutreachAndAccess@usf.edu.