How to Compare Your Award Offers

If you've been accepted at multiple colleges and received several financial aid packages, congratulations! Your hard work has paid off, and you're in a great position to begin the next chapter of your life. Now, it's time to learn how to compare your award offers.
You may be tempted to quickly reply "YES" if you were accepted to your first-choice school. However, it's important to compare the financial aid packages awarded by each college before making a decision about where you'll spend the next four years. You may find that another school will cost significantly less overall, or you may graduate with less student loan debt.
Bigger is not always better. Just because a school offers you a larger amount of financial aid, it may still end up costing you more to attend that school.
Crunching the Numbers is Key
To find out the true cost of attending a school, you'll want to factor in not just tuition costs, but the amount and types of financial aid you received and expenses you'll likely incur (such as room, board, books, and travel costs).
Not sure how to compare your award offers? There are many online tools that can help. A good choice is the Big Future award comparison tool which determines how much you will pay, either out of pocket or with students loans, at each school you're thinking about attending. Just enter your financial aid award details for each college, and it will calculate your net price.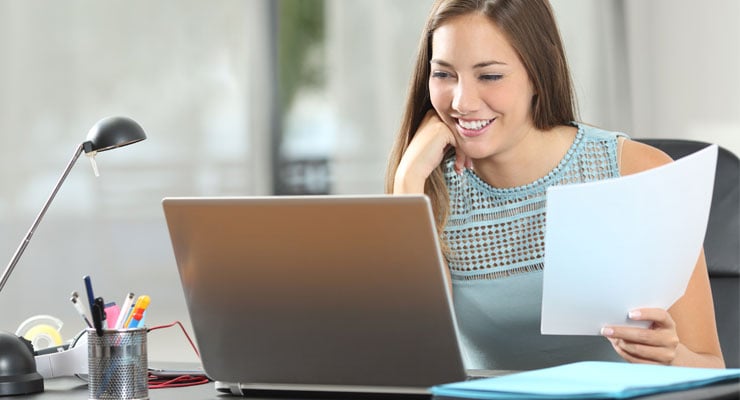 If you prefer a more do-it-yourself approach, here are our quick guidelines on how to compare your award offers. For each college on your list:
Establish the Cost of Attendance (COA): Tally up all of the costs, including direct and indirect educational expenses. The cost of tuition, fees, room, and board are often referred to as direct educational expenses. Then add in the cost of books and supplies, transportation, and personal expenses, which are referred to as indirect educational expenses. You are able to impact these expenses by your individual choices easier than the direct educational expenses.
In other words, by reducing the indirect educational expenses, you can make it easier to pay for college. The College Board says the average student spends about $4,200 a year on these items. However, you should plan to factor in higher transportation costs for colleges located far from home. If a college's aid letter doesn't clearly spell out each component of the COA, call to get more details.
Determine How Much Gift Aid You Were Awarded: Add up all the items in your award letter that are gift aid (grants and scholarships that do not need to be repaid). If it's not clear whether an award is gift aid, ask the college right away.
Figure Out the Net Price: Subtract the total gift aid from the COA. This is the net price, which can be used to compare the true cost of each college. You can cover this cost with self-help aid (loans and work-study) or pay out of pocket.

At the end of the day, you may not choose the college with the lowest net price or the college where you will accumulate the least amount of debt. But knowing your net price can help you make an informed decision.
Focus on the Big Picture
When comparing award offers, don't make the mistake of calculating only what it it will take to get through the first year. Try to estimate what it will cost to get all the way from freshman orientation to graduation. Also don't assume that receiving more aid at one school is a better deal.
Here are some pro tips:
Ask each school how much of your financial aid package you can expect to receive in subsequent years. Even if your need remains the same, some schools will change your award from year-to-year. Also, if you have brothers or sisters who will be entering (or finishing) college before you graduate, that could result in larger (or smaller) grants.
If you were awarded merit aid for the first year, don't assume that it will automatically continue. It may depend on maintaining a certain grade point average, often a 3.0.

You may also be required to enroll in and complete a full time course load each academic year.

Find out if your award will be available in subsequent years and what it takes to keep it. Also, stay on the lookout for new scholarships throughout your college career.
Some colleges do a better job than others at helping students graduate on time. You can get a feel for each school's track record by checking their four-, five-, and six-year graduation rates at CollegeResults.org. A college where you finish in four years may be less expensive overall than a cheaper school where you'd be enrolled for five years.
Want more information about financial aid at USF? Visit the University Scholarships and Financial Aid Services website, or contact a financial aid advisor at 813-974-4700