The traditional route to earning a college degree may not be right for each student. Fortunately, the University of South Florida offers a path to admission for all students. Learn more about direct and alternative pathways to USF as an incoming freshman or transfer student.
FRESHMAN PATHWAYS AT USF
For students who need a stronger support system for attending college, USF offers a variety of freshman pathways. These valuable programs include many services designed to assist students as they make the transition to higher education. This includes application, financial, tutoring and counseling support, among other services.
STUDENT SUPPORT SERVICES PROGRAM
The Student Support Services (SSS) Program assists students who have an academic need and are either a first-generation college student, a student with a low-income family status, or both. This federally funded retention program provides effective academic and personal support for a diverse student population, and it is designed to significantly increase the retention and graduation rates of participants. It is offered on both the Tampa and St. Petersburg campuses of USF.
Learn more about the Student Support Services Program:
GUARANTEED ADMISSIONS PATHWAY PROGRAM
The Guaranteed Admissions Pathway Program (GAPP) supports students from local populations by strengthening university–community engagement and increasing admissions opportunities. Each year, the GAPP program at USF partners with Tampa-region schools that are working hard to close achievement gaps while increasing college readiness for students from underrepresented, first-generation and special populations. Students accepted into GAPP may select any USF campus and are given priority consideration for the History of Achievement Scholarship.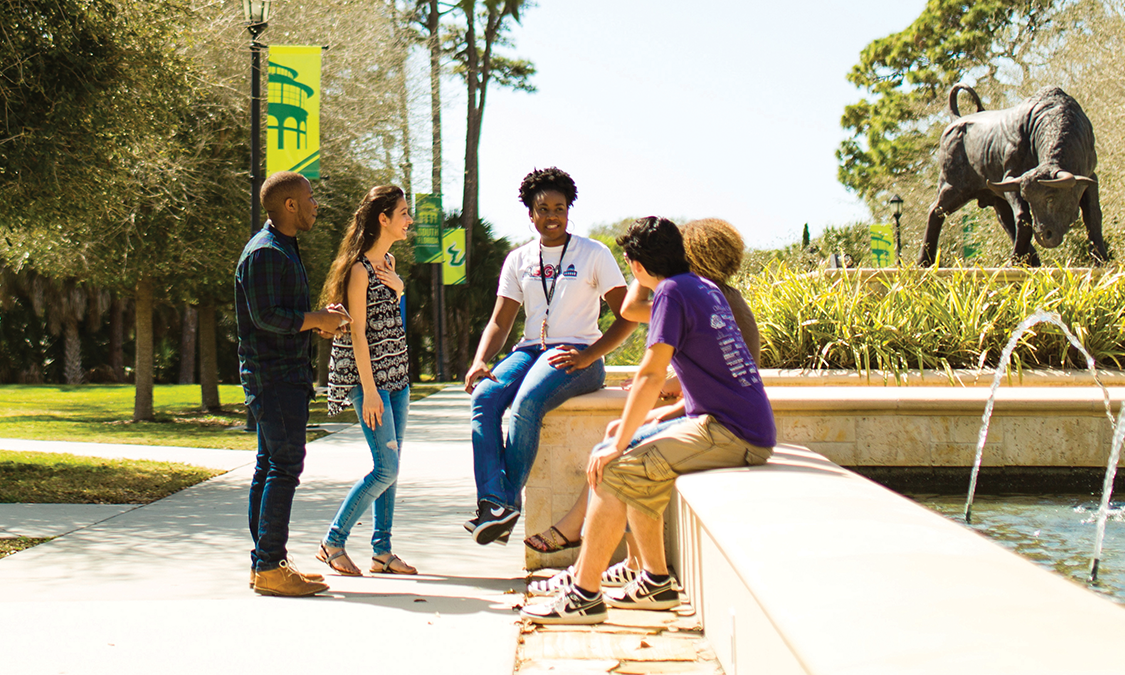 COLLEGE ASSISTANCE MIGRANT PROGRAM
The College Assistance Migrant Program (CAMP) supports eligible participants from migrant and seasonal farmworker backgrounds as they complete their first year of college and transition to complete their bachelor's degree. CAMP offers a comprehensive set of support services to meet all the needs of eligible students: recruitment and pre-enrollment guidance, academic support, tuition assistance, residential living, career development, mentorship, and cultural and community enrichment.
TRANSFER PATHWAYS AT USF
For students who need support during the transition from their current institution to USF, we offer several transfer pathway programs. These valuable programs include many services designed to assist students as they meet the requirements to finish their degree at our university. This includes application, financial and academic support to ensure a seamless path to USF that allows them to graduate on time.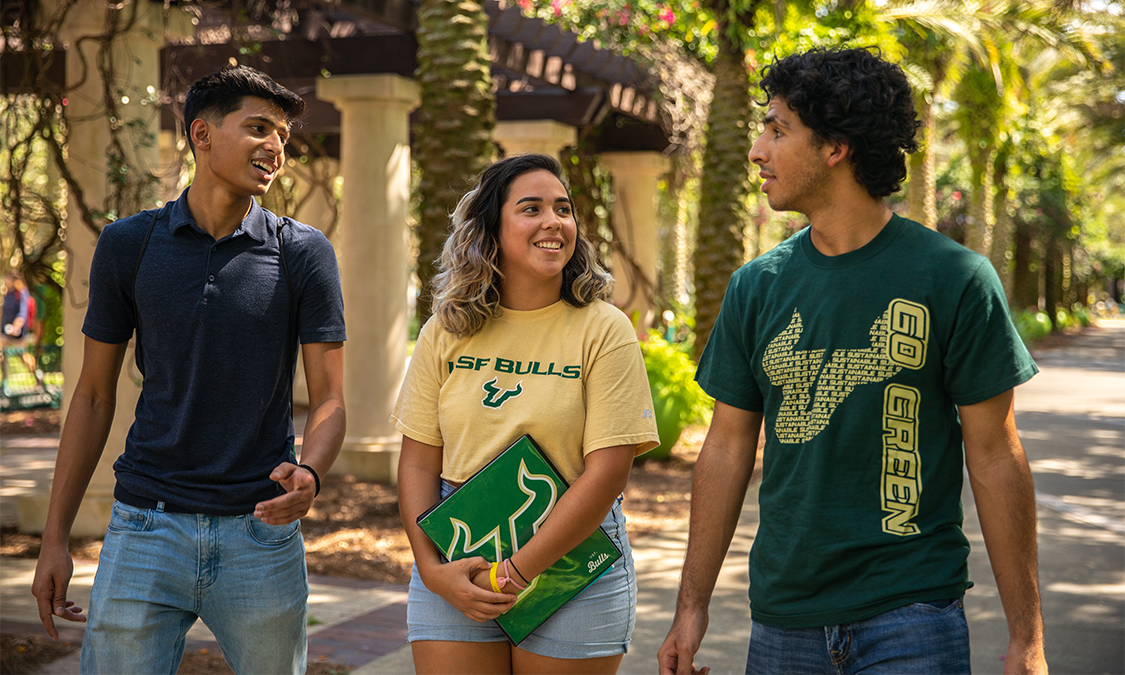 FUSE
The FUSE program gives students enrolled at local community or state colleges a path to attend USF. This transfer program, which is a partnership between USF and eight Florida State Colleges, provides seamless academic pathways for students to complete an associate degree before transitioning to USF to complete a bachelor's degree in a timely manner. Students in FUSE are guaranteed admission into specific majors at USF.
PINELLAS ACCESS TO HIGHER EDUCATION (PATHe)
The Pinellas Access to Higher Education (PATHe) program supports students who decide to attend college locally through the 2+2 program. Students start at St. Petersburg College and transfer into the St. Petersburg campus of USF with support and guidance from a PATHe Counselor until they graduate with a bachelor's degree. The goal of the PATHe program is to increase the number of Pinellas County residents receiving education beyond high school.
COMMUNITY SCHOLARS
For students who live outside of Pinellas County, the Community Scholars program offers guaranteed admission to the St. Petersburg campus of USF in the spring semester directly after high school graduation. To be eligible, students must have earned 12 transferrable postsecondary credits at an accredited college or university with a minimum of a 2.5 overall transferable postsecondary GPA. This program includes a $1,000 one-time transfer scholarship. All eligible students will receive a letter in the mail inviting them to participate in this program.
VERTO EDUCATION
For first-time-in-college students who do not possess the academic credentials for direct admission to USF, Verto Education offers a transfer pathway after just one semester. In this program, students complete a credit-bearing semester abroad before transferring to the Tampa or St. Petersburg campus of USF in the spring semester. Through this program, students can graduate in four years with a USF degree.
LEARN MORE ABOUT USF PATHWAY PROGRAMS
For a full overview of each of USF's freshman and transfer pathway programs, download our PDF guide. It includes all the program details, including perks, requirements, students served and more.
DOWNLOAD USF PATHWAYS GUIDE