Changes to Bright Futures Scholarships

Earlier this year, changes to Bright Futures Scholarships occurred when Senate Bill 4 (SB4) was signed in to law. This law ushered in a host of positive changes for Florida students, including an expanded Bright Futures scholarship program, assistance finding internships, and more. How will the SB4 law (also known as the Florida Excellence in Higher Education Act) affect you? Here are just a few of the ways.
You'll Have Access to New Scholarship & Financial Aid Opportunities
The SB4 law increases gift aid for students and makes it easier to keep college costs down. Among other things, the law:
Expands the Bright Futures Scholarship Program
Over the last several years, this popular merit-award program for Florida residents saw cuts to scholarship amounts, and funding was not guaranteed from year to year.
SB4 restores Bright Futures Scholarships to cover 100 percent of applicable tuition and fees for Florida Academic Scholars and 75 percent for Florida Medallion Scholars.
In addition, it expands the program to cover summer courses for Florida Academic Scholars (excluding educational expenses allowance) beginning in Summer 2018 and Florida Medallion Scholars beginning in 2019.
Bottom Line: If you qualify for one of these prestigious awards, rest easy knowing you can count on receiving the funds year round as long as you remain eligible and graduate with less debt.
Creates a New Scholarship Program for Farmworkers
The SB4 law established the Florida Farmworker Student Scholarship (FFSS) Program, which provides an award to cover 100 percent of tuition and specified fees at a Florida public post-secondary institution. This new program will provide up to 50 scholarships for farmworkers and the children of farmworkers beginning with the 2018-19 academic year.
Bottom Line: If you qualify, these scholarships can provide a debt-free path to higher education.
Increases Funding for First-Generation College Students
The First Generation Matching Grant provides gift aid to students who are the first in their families to attend college. Funding comes from private organizations and matching funds from the State of Florida. SB4 changes the amount the state kicks in from a 1:1 to 1:2 match.
Bottom Line: There will be an increase in the amount of grant funds available to qualifying first-generation college students.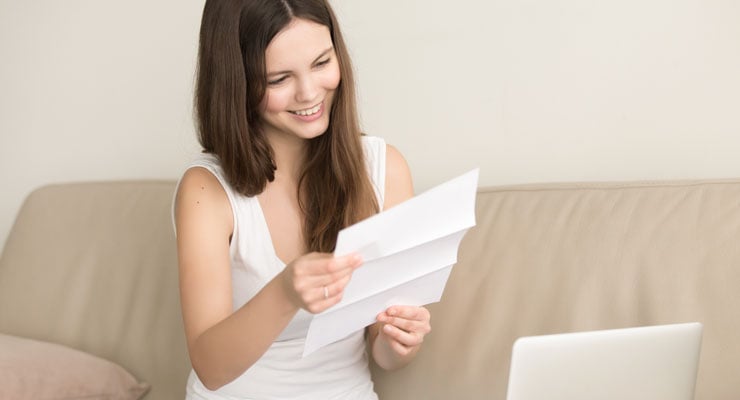 You'll Get Help Finding Career-Boosting Internships
Although USF already offers a robust Career Services department, the SB4 law requires all state universities to find internship opportunities for students, which will help them better prepare to enter the workforce and find jobs in high-demand fields upon graduation.
In addition to helping students uncover Tampa's wealth of internship opportunities, USF's Career Services helps students discover their best-fit majors and prepare for a successful job search with resume reviews, interview basics, networking tips, and more.
Bottom Line: If you attend a state university in Florida, you are guaranteed to receive assistance finding an internship that can prepare you for career success.
You'll Get More Resources to Ensure Your Success
State universities in Florida receive funding based on the percentage of students who graduate in six years. SB4 changes this metric to four years, which ensures all state universities continue to focus on helping students graduate on time.
Bottom Line: USF and other state universities will continue to invest in student success initiatives, which provide you with the information and resources needed to successfully graduate in four years.
For complete details about the Florida Excellence in Higher Education Act, check out the Florida Senate's comprehensive summary of SB4.
Want more information about financial aid at USF? Visit the University Scholarships and Financial Aid Services website, or contact our Financial Aid Office at 813-974-4700