FAFSA and Financial Aid Tips to Keep Your College Cost Down

As you begin your journey to college, figuring out how to pay for it will likely be an important part of the conversation. You might not know where to begin when it comes to financial aid, but filling out the Free Application for Federal Student Aid (FAFSA) should be one of your first steps. Here are some financial aid tips to help you successfully fill out your FAFSA and get the greatest amount of aid available.
What Is FAFSA and How Does it Affect Your Financial Aid?
The FAFSA is how the U.S. Department of Education determines who qualifies for federal student aid programs. Since the federal government is the largest provider of student financial aid, you should definitely complete it to see what aid might be available. Many states also use the FAFSA results to award need based aid.
The types of financial aid you may qualify for include the following:
Federal student grants
State student grants
Institutional grants
Work-study opportunities
Loans
If you qualify for federal, state, or institutional grants, you don't have to pay them back. You may qualify for subsidized loans, unsubsidized loans, or a combination of both. Any loans that you qualify for typically have low interest rates and can be paid back over time. If you don't complete your FAFSA, you forfeit the opportunity to receive federal and some types of state and institutional financial aid.
In addition, you may be eligible for scholarships. It's important to learn about all types of aid and scholarships that may be available to you.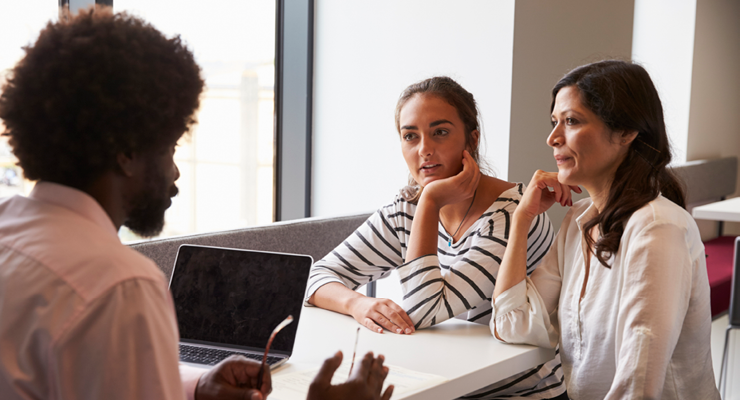 Filling Out Your FAFSA and Financial Aid Tips
The Department of Education recommends that everyone fill out the FAFSA. Even if you think your family earns too much to qualify for financial aid, you may be eligible for more than you think.
Remember, the FAFSA is always free, and there is no charge to apply for financial aid.
However, there are sites that advertise services to help you apply for financial aid. Some of these sites cost money and require you to provide your personal information. It's important to carefully evaluate the legitimacy of these companies and whether it's really worth the risk if you decide to seek help.
Seven Items You Need to Fill Out Your FAFSA:
Social Security numbers for the student and the parents (or Alien Registration Number for non-U.S. citizens)
Federal Student Aid ID (FSA ID), which you can apply for within the online FAFSA
Driver's license or other appropriate government ID
Tax returns for students and/or parents
Records of assets, such as bank statements and investments
Any records of untaxed income, including child support
Federal school codes for the schools where you want to apply or have applied. You can find these at www.ed.gov
We strongly recommend using the IRS Data Retrieval Tool that transfers your tax data directly from the IRS to your online FAFSA. If you experience some trouble with the tool not working properly, don't worry. Just type in the data from your income tax returns.
Where Do You Find the FAFSA?
The FAFSA is available online at https://fafsa.gov/. It's recommended that you fill out your FAFSA online because you can easily complete, submit, and track it. In addition, the online application program can check your data before it's sent for processing, so there's less chance of making a mistake.
If you need a paper copy of the FAFSA, you can download one at https://studentaid.ed.gov/sa/resources or call 1-800-FED-AID (433-3243). Representatives can answer any questions you may have.
When Do You Need to Apply?
Apply now to get a head start. Each October, the FAFSA is available for the following academic year. You have to apply every year you enroll. It's important to file your FAFSA as soon as possible because many colleges have their own priority financial aid deadlines that may be earlier than the federal aid application deadline. Remember, state, college, and private scholarship and financial aid deadlines do not replace filling out the FAFSA.
Many schools create financial aid award packages on a first-come, first-served basis. Sending your FAFSA late may result in a lower amount of aid because most of their funds have already been distributed.
Ask for Help and Start Early
If you run into something that you don't understand or have questions about, resources are available to help. You can reach FAFSA representatives at 1-800-FED-AID (433-3243). If you have college-specific financial aid questions, contact the college's financial aid office.
Want more information about financial aid at USF? Visit the University Scholarships and Financial Aid Services website, or contact a financial aid advisor at 813-974-4700.