What Are Merit Scholarships and How Do You Get Them?

If you're in high school and thinking about ways to pay for college, you need to have the answer to an important question: "What are merit scholarships and how do you get them?"
Depending on your set of skills, these scholarships could be your ticket to competitive award packages that significantly lower your cost of attendance. If you've been researching your options, you probably know all about the most recognized merit scholarship offered by the National Merit Scholarship Corporation. However, that's far from the only award available.
Use our guide to see how to give yourself the best chance of winning one of these awards, and possibly discover some opportunities you didn't know existed.
What Are Merit Scholarships?
Merit scholarships are financial awards that you do not have to repay. As free college money, these should be one of the first places you look when considering how you'll pay for college. Although most colleges do offer these awards, many of the most competitive private schools do not.
Unlike need-based aid, these scholarships are awarded to students based on talent they may possess in a variety of areas:
Academics
Athletics
Arts
Special interests/circumstances
These scholarships may be awarded from the college, state governments, or an outside benefactor. Even if you don't qualify for need-based awards based on family income and assets, these scholarships are available to you. However, some merit awards, such as the Horatio Alger Scholarship Award, are tailored to students who overcame adversity and have financial need, yet still performed exceptionally in high school.
How to Get Merit Scholarships
When determining merit award recipients, benefactors typically will search out students with excellent academic records or those who excel in their various areas of interest. It's worth noting that to qualify for the biggest, most prestigious awards for non-academic accomplishments, you still need to excel academically, as well as in your area of specialization.
Academic merit scholarships obviously require exceptional grades and test scores. However, schools and organizations want to see that you sustained this success over a long period of time, not just your last two years of high school.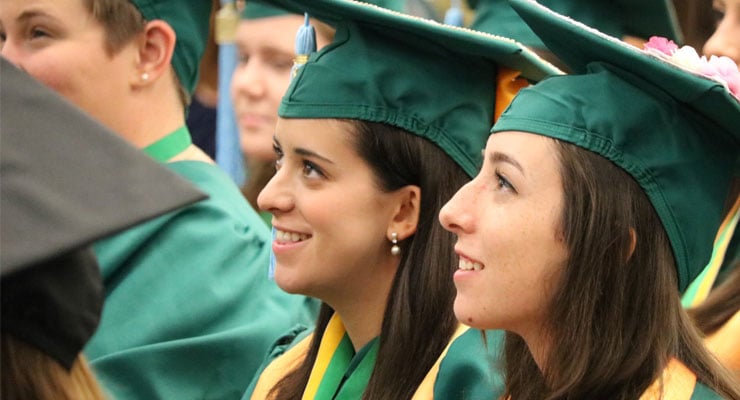 Steps to Apply for Merit Scholarships
With so many merit scholarship options available, it's important to form a game plan to give yourself the best chance of winning an award.
3. See Where You Stand
Examine your grades, test scores, extracurricular activities, and other accomplishments to identify what you can realistically receive. Even if you have an outstanding talent, you still need the minimum grades for acceptance to even consider receiving a merit-based scholarship from a college.
Many awards require an extensive portfolio that you may not have, so it's important to realistically gauge your options. Unless you're already a star performer in athletics, arts, or another avenue, it may be best to focus on academic accomplishment if you have strong grades and test scores.
Starting this process early will help you see any academic shortcomings that could hold you back from receiving an award. By beginning as soon as your freshman or sophomore year of high school, you'll have time to improve your weak subjects and test scores, or fill any gaps in your record.
2. Search for Your Ideal Awards
Once you've done a little higher education soul-searching, you're ready to start narrowing down the scholarships you should apply for. Here's the good news and bad news on that:
The Good: There are over 1 million scholarships out there. There's probably one that seems tailored for your skillset and accomplishments.
The Bad: There are over 1 million scholarships out there. You could spend countless hours wading through your options.
Fortunately, you can use an online tool, such as Fastweb, to help you narrow down your search and find the right awards for you.
1. Start Applying
Once you've made your list of possible merit scholarships, it's time to start applying. Much like your college applications, this is a numbers game. The more scholarship applications you complete, the greater your chances of winning one.
It's even recommended that you choose scholarships much like you chose colleges, by applying to "target," "safety," and "reach" options. However, it's important to stay realistic and submit applications for awards you could conceivably win. You're probably too busy to waste time submitting applications you have no chance of receiving.
As you did when applying to colleges, spend some time polishing your scholarship applications. This includes starting early, gathering letters of recommendation, and asking a few people to look over your applications for you. Remember, just because it's free money, it doesn't mean they're just giving it away. Colleges, organizations, and governments want to see students put in the time and effort to justify receiving their funds.
Want more information about financial aid at USF? Visit the University Scholarships and Financial Aid Services website, or contact a financial aid advisor at 813-974-4700