Exploring College Majors: Health and Medical Track

If premed has been your go-to answer when anyone asks you about your major, but now you're not so sure, maybe it's time to weigh the alternatives by exploring college majors in the health and medical track.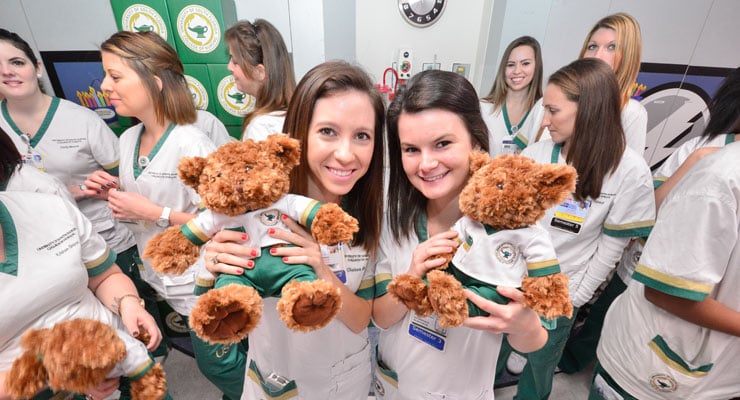 Great Prospects for Landing a Health Care Job
You get top grades in science and math and have a real passion for helping people. If medical school has always seemed like your only logical destination, you might not have considered that you could be an excellent candidate for a wide range of other academic and career options in the health and medical field.
Before we explore alternatives to med school and the types of health and medical majors that might be best for you, let's look at the health care big picture, starting with the potential to find a good position in the field when you graduate.
If you're drawn to health and medicine, the U.S. Department of Labor has some good news: Health care occupations are projected to add more jobs than any other field, with a growth of 18 percent through 2026.
Salaries for Health Care Professionals
There's more good news. The median annual wage for health care practitioners and technical occupations such as dental hygienist was $74,070 in 2017, which is $36,380 higher than the median annual wage for all jobs. So, if you go into the health care field, your prospects of landing a job are higher than average, and so is your potential to make a better-than-average salary.
Because their work is essential for an aging population, in-demand health care professionals can expect excellent pay. Consider a sampling of 2017 median salaries reported by the Bureau of Labor Statistics:
Pharmacist $124,170
Physical Therapist $86,850
Registered Nurse $70,000
Sonographer $65,620
Audiologist $75,920
Doctor Is Out?
Medical school might not be the right choice for you after all, but the health track still seems like a great fit for your science skills, solid grades, and compassion for others. Your best bet is to follow the wisdom of college advisors: Select a major you're passionate about. When you love what you're studying, you'll be more likely to excel, be happy, and have a fulfilling career when you graduate.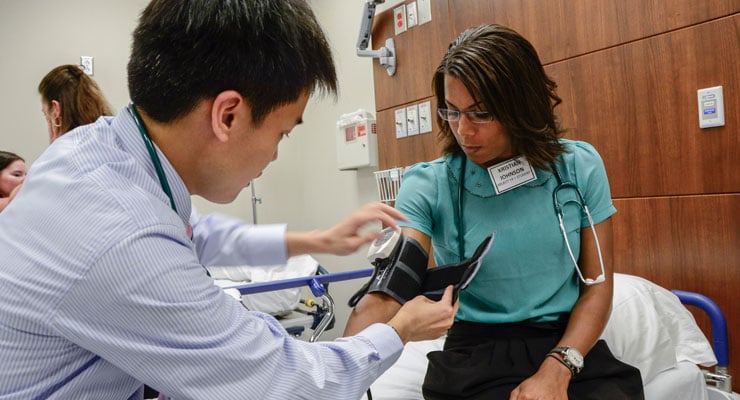 Explore This Option: Hands-on Patient Care
If patient care appeals to you, consider these health care fields of study.
Nursing
Dietetics and nutrition
Exercise science
Occupational therapy
Physician assistant
Radiologic technology
Speech therapy
Emergency medical technician
Addiction counseling
Adolescent mental health
Prosthetics
Explore This Option: No Blood, No Touch
If traditional medical track majors are not your thing — some medical school or nursing hopefuls love the science but discover that they can't cope with the blood — lab work or research could be the right path for you:
Microbiology/molecular biology
Biomedical sciences
Biotechnology
Psychology
Epidemiology
Chemistry
Pharmacy

Explore This Option: Bachelor's Degree Only
If you really want to think outside the box but know graduate school and medical school just won't work for you, a bachelor's degree prepares you for some health care specialties you might not have heard of:
Medical perfusionist
Clinical trial manager
Transplant coordinator
Hand therapist
Explore This Option: The Business of Health Care
If you love the idea of helping people in a medical setting but you're not as in love with science as you thought, pursuing a major that focuses on the business or policy side of health and medicine might tick off all the boxes for you:
Public health
Health care management
Pharmaceutical sales
Hospital administration
Health care device marketing
Health information technology
Business analytics
Global disaster management and humanitarian relief
Health policy

Doctor Is Still In?
If you realize that medical school is, in fact, still your dream, declare a science major that will fulfill course requirements for health profession programs. Meet with a pre-health advisor as soon (and as often) as you can, and plan to follow the four-year pre-health timeline, which will keep you focused on the milestones and prerequisites medical schools demand. Remember, pre-health is not a major. It's an advising program designed to help you achieve your academic and career goals.
All academic majors are admitted to health profession programs at USF. While there is no required or preferred major for pre-health, the most popular science majors for pre-health students at USF are:
Biomedical sciences
Biology (with a concentration in integrative animal biology or cell and molecular biology)
Chemistry
Many students at USF who have declared pre-health pursue nonscience majors:
Communication sciences and disorders (with a concentration in language-speech-hearing)
Exercise science
Public health
Psychology
Sociology
Philosophy
Anthropology
There are a variety of undergraduate majors in college, so be sure to research majors that might interest you. To learn more about pre-health programs at USF, including information on the Morsani College of Medicine, the College of Nursing, and the College of Public Health, contact our admissions officers online, or call us at 813-974-3350.