Top Things You Need to Know About Merit Aid Scholarships

Let's face it, college is expensive. Unless money is no object, you're probably on the hunt for ways to reduce your overall cost of attendance. Merit scholarships (aka money that doesn't need to be repaid) can be a good option. Before you jump headlong into a scholarship search or accept any awards, find out the top things you need to know about merit aid scholarships.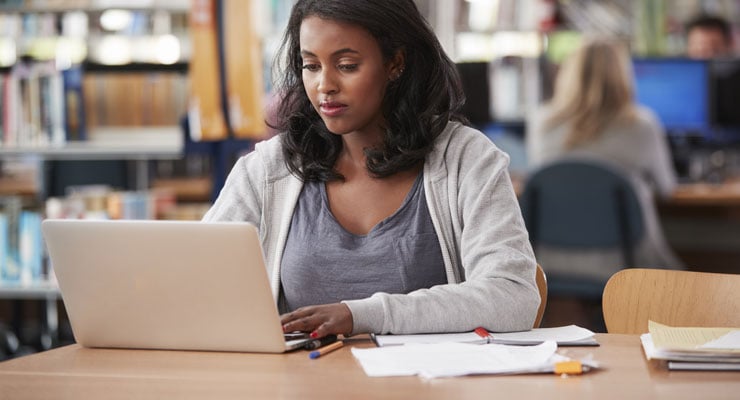 You Don't Need to Have Straight A's to Earn Scholarships
Yes, you read that correctly. It's not only possible to get into college without straight A's, you can earn merit scholarships as well! Awards are available for students with a range of grade point averages, and many programs consider factors such as community involvement, leadership, extracurricular activities, or an essay. In addition, apps such as RaiseMe offer micro-scholarships for high school activities you already may be doing.
The takeaway: Don't give up searching for a scholarship because you think your grades won't make the cut. There are a variety of awards available for all types of students.
Some Colleges Offer Merit Scholarships to Reduce High Costs
Schools with high tuition rates frequently provide merit scholarships as an incentive for you to apply. Also known as tuition discounting, the practice can significantly reduce a school's sticker price. In 2017-18, the average price at 404 private colleges was discounted by nearly 50 percent, according to a recent study by the National Association of College and University Business Officers.
As you apply to schools, be sure to research their websites to see when and how they make their merit based scholarship awards. Some schools make their awards to students upon admission, meaning there is not a separate application required for consideration. Other schools may require you to apply separately. Make sure you understand that the requirements for these scholarships may come from different sources (GPA, test scores, community service, interviews, and recommendation letters).
The takeaway: Don't let a college's tuition rate deter you from applying. The net price you pay (tuition minus scholarships and grants) may be comparable to those of other schools you're considering.
Not All Scholarships Are Renewable
Think all scholarships are for four years? Think again! Some are only available for one year, and it's important to know this before sophomore year rolls around.
When offered a scholarship, find out whether it's automatically renewed each year as long as you remain a student in good standing. Usually this means maintaining a certain grade point average and/or completion of a required number of courses each year.
Along the same lines, find out what happens to your merit scholarship if you don't graduate in four years. Some students take up to six years to graduate, and you may be expected to pay the full cost for attending those extra two years.
Don't stay in school longer than you need to. You may have to borrow student loans to make up for the loss of scholarship funds. This adds to your costs to earn your degree. Maximize your scholarship by finishing in four years, or less!
The takeaway: To avoid unpleasant financial surprises down the road, make sure you understand the terms of scholarships you're awarded.
Merit Scholarship Amounts Are Relative
The biggest scholarship offer is not always the best. Let's say you're offered a $20,000 scholarship to attend College A and a $10,000 scholarship to attend College B. It's a no-brainer to choose College A, right? Maybe. What if you were to learn that College A's tuition is $50,000 a year and College B's tuition is only $25,000? Your net price would be $30,000 for College A and $15,000 for College B. The award from College B is much more valuable, even though it's less than College A's offer.
The takeaway: Make sure you calculate the net price of each school, and carefully compare award offers before making a decision about which school to attend.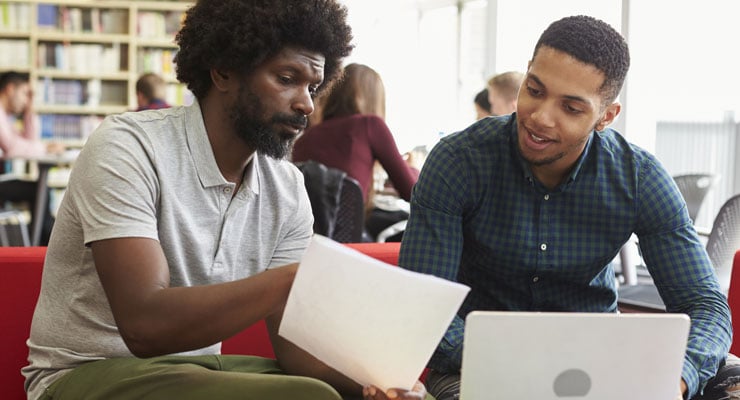 Private Scholarships Might Not Reduce the Amount You Pay
It's a dirty little financial aid secret, but one you need to be aware of. If you're offered a scholarship from a private organization (such as the local Rotary Club), it will reduce what colleges determine to be your demonstrated financial need. The good: Some colleges will use the private scholarship to replace loans and/or student employment, thus reducing the net price you pay. The bad: Others will reduce their grants or scholarships, yielding no net financial gain to the student.
The takeaway: Pay close attention to your financial aid award letter to see how each college handles any outside scholarships you receive.
The Most Elite Universities Don't Offer Any Merit Scholarships
If your dream is to attend an Ivy League school or other elite institution such as MIT or Stanford, know that they do not offer merit scholarships – to anyone. Most offer generous need-based aid, however, and you may be able to secure private merit scholarships elsewhere.
The takeaway: To earn merit awards, you'll need to be a bit more creative and search for merit scholarships offered by private organizations.
Merit Scholarships are Plentiful – If You Know Where to Look
Billions of dollars in merit scholarships are awarded every year. There are, quite literally, opportunities for everyone. Here are a few ways to find and apply for awards:
The takeaway: It can take a bit of legwork, but merit scholarship opportunities abound for students motivated to pursue them.
Want more information about scholarships and financial aid at USF? Visit the University Scholarships and Financial Aid Services website, or contact them at 813-974-4700.