Top Tips for Planning College Visit Road Trips

Buckle up — your college search is hitting the road. Whether your tour of college campuses takes you across the state or all the way across the country, a road trip will be a real education about yourself, your school preferences, your priorities, and your family (because nothing teaches you more about your relatives than being stuck in a car with them for hours every day).

Time It Right
First item: Decide on the ideal time to tour campus. Weekday tours are the norm, usually a morning session or an afternoon tour. Plan your road trip when classes are in session, avoiding semester breaks, finals week, and holidays. Contact schools ahead to make sure they'll be buzzing with activity when you're in town.
Good: Summer and high school spring break
Better: Late spring, after spring break but before summer term
Best: Early September through mid-October
Set a Budget
A road trip is almost always less expensive than flying, but gas, food, and lodging add up. Consider $1,000 a good goal, less if you stick closer to home. To save when booking, ask hotels for the university rate. Of course, if you're planning a 12-state journey with luxury accommodations or a big-city campus tour in the Northeast or California, you can blow through $1,000 in a blink.
What are the costs? According to AAA, the average car rental is $59 a day; the average hotel is $186 a night; the average price per gallon for gasoline is $2.96 (use a gas cost calculator to estimate your route). It can be helpful to know what other road trippers consider a reasonable breakdown of expenses, according to U.S. News & World Report:
Lodging: 58%
Gas: 32%
Food: 10%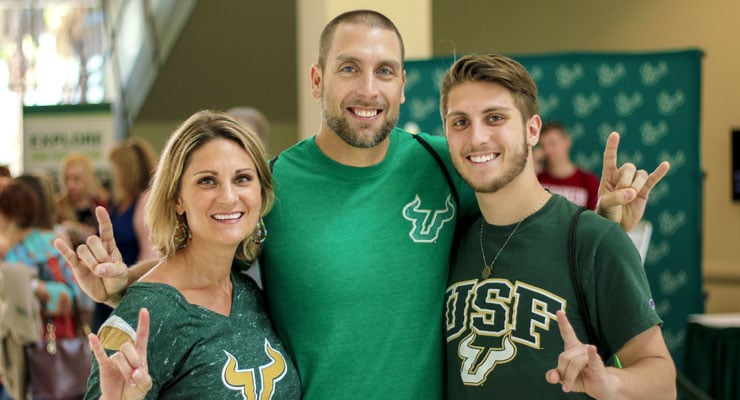 Make a Meaningful Itinerary
Ask your siblings and parents to weigh in on non-campus destinations or experiences they'd like along the way. Little sister wants to ride a horse? Mom wants to see that Picasso exhibit? Including hand-selected detours will add harmony to the car ride and depth to your relationships.
Even without family detours, planning your route is not easy. With thousands of schools to choose from, road tripping to college campuses can make you feel like a kid in a candy store. It's wise to know your limits. Is there any point in touring a campus that does not offer the degree you want? Or a school that is well beyond your budget or qualifications? Prioritize what is most important and attainable for you (be prepared: the person driving may not agree).
Distance matters more than many students expect, too. The truth is that most students who enroll in a public four-year school usually stay about 50 miles from home. The average distance is 18 miles, so be realistic about what will be best for you and your family. That said, because so many students stick close to home, a college a few hundred miles away might be worth a stopover because you could offer geographic diversity to their incoming class.
Of course, you can let geography be your guide. For example, if you're planning a Florida tour, see a mix of Gulf Coast schools that include a Preeminent State Research University like USF, a small, private liberal arts college, and a mid-size school with majors that interest you.
Research schools online to narrow your options.
Prioritize each campus on a scale of 1 to 3, with 1 being most important to you (they should not all be reach schools, nor should they all be safety schools).
Register for tours only at the No. 1 schools on your route, with quick walk-throughs or drive-by visits of 2s if they're along the way. But be flexible; you might fall in love with a 2 as you pass through.
Get Your Parents on Board
If mom and dad are reluctant to spend vacation time and budget on a campus visit road trip, offer solid research that it's well worth the time and expense. And remind them that this is one of your last opportunities to travel as a family before you go off to school.

Take a Friends-Only Road Trip
If possible, your first road trip to campus should be with an adult who can offer advice and keep you focused on what really matters. But once you've narrowed your choices or have been accepted already, a road trip to visit campus with your friends is a bonding experience you will never forget. If you can't stay with a friend in their dorm, you will need a parent to book a hotel and provide a credit card, unless one of you is 18 with a Visa or Mastercard.
Your whole crew will have more spending money if you split travel costs.
Seeing campus with friends is different than seeing it through the mom-filter.
You'll be preparing yourself (and your parents) for college life, if only for a weekend.
Don't Leave Anything (But Fun) to Chance
Plan carefully, but always veer off on a scenic route when you can. Sprinkle your itinerary with historical sites, weird roadside attractions, photo-worthy views, and at least one meal featuring local favorites (seafood in Tampa Bay, BBQ in the South, Tex-Mex out West). Often, unplanned stops and unexpected flavors make for the best memories.
Serendipity is wonderful, but a little prep work can ease anxiety, reduce expenses, and cheer up the cramped backseat contingent. Book hotels or home rentals in advance. Register early for campus tours. Pack light (except for snacks). Queue up at least one audiobook that every person in the car will enjoy. Budget for school merch. Finally, before you pull out of the driveway, ask yourself these questions:
Few road trips in the country can compare to driving along Florida's sunny, scenic Gulf Coast. Plan your college visit road trip to USF today, starting with online registration for our campus tour. Before you arrive, download our free visitor's guide, highlighting the attractions of the Tampa Bay region. If you have questions about road-tripping to USF, contact us online or by phone at 813-974-3350.