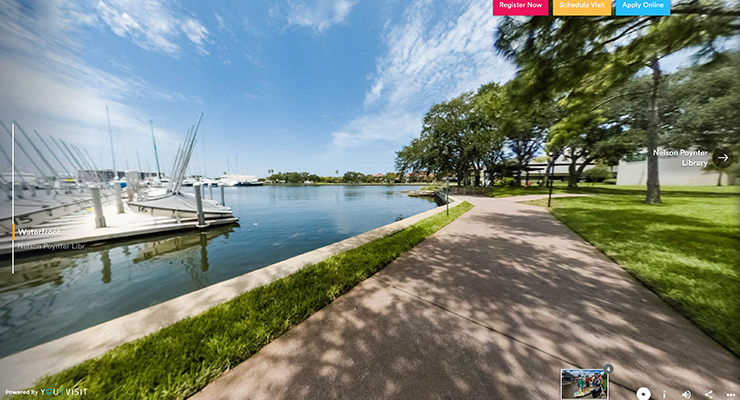 Take a Campus Tour from Home
Visiting colleges is an important part of the college admissions process. You want to make sure that the college is the best fit for you and offers the resources you need to succeed. Over the past few years, more and more colleges have started using virtual campus tours to make it easier for students and their families to check out potential schools.
We know how busy students and their families are, so we've developed virtual tours of each of USF's three beautiful campuses for you. Now, you can meet students and take a campus tour from home.
Campus Life
---