10 Resources You Didn't Know Colleges Offered

As you search for your perfect-fit college, you'll no doubt consider degree programs and financial aid packages, making sure your dream school offers the major you want at a price you can afford. You may also look at residence hall rooms, check out the campus vibe, swing by a classroom, or even grab a meal at a local campus hangout. But many colleges and universities abound with resources and perks that you may not even consider when looking at colleges – but that can make a big difference in your quality of life as well as your academic performance. Read on to learn more about 10 resources you didn't know colleges offered.
10. Wellness Services, Including Mental Health
Most college campuses are equipped with comprehensive student health centers where you can consult with a doctor, receive medical care, get vaccinated and more, often for no additional out-of-pocket cost. This is a convenience covered by your health fee.
But campus health centers often offer additional services that many students don't take advantage of or even know about – including mental health services. College can be stressful – and the past few years were particularly challenging. Whether you have a clinical diagnosis or just need someone to talk to, utilizing your college's free counseling services can make a big difference not only in your academic performance but in your general well-being, too.
9. Fitness and Recreation Centers
Not sure you'll be able to afford a gym membership while at college? Chances are you already have one. Fitness and recreation center membership is likely already included in your student fees, so why not take advantage of it? Your college might offer fitness classes, personal training sessions, weight lifting and cardio equipment, a pool and even more specialized perks – like kayaks and paddleboards, camping equipment rental, and more.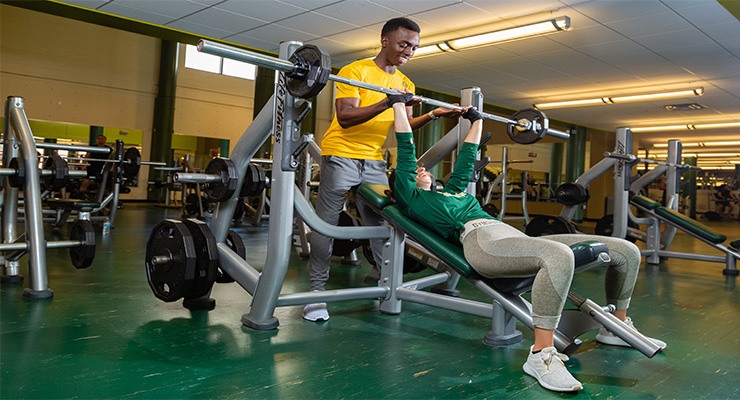 8. Peer Mentoring and Coaching
While college certainly marks a time of increased responsibility and independence, that doesn't mean you're on your own. Colleges want their students to succeed, and many have invested time and resources creating programs designed to help you thrive – including peer coaching and mentorship programs.
The transition to college is a big one. Having a more experienced student show you the ropes, check in with you regularly, and help you connect with university resources can go a long way toward setting you up for a successful first year. Your peer mentor or coach can be someone to talk to, someone to help hold you accountable, or just a friendly face on campus to make you feel more at home.
7. Career Services
You may think of career services offices as smoothing your transition from college to career. But that's not all these campus gems do. Many college career offices are there for you from day one, helping you identify which fields or career paths might be a good fit for your interests and strengths and then helping you map a path to get there. They can help you craft a resume, find an on-campus or nearby job, prep for an interview, land an internship, negotiate a salary and benefits package and more.
In addition, many centers lend out business attire to students who are interviewing. Whether you're looking for a part-time gig to help with spending money, your first post-college job, or an opportunity to grow your career after graduation, don't miss out on this valuable resource.
6. Writing Centers
What if someone told you there was a magical place you could get feedback on all your writing assignments before turning them in? Magical as they are, college writing centers do exist, and it's a good thing they do. Nearly 75 percent of all employers look for strong writing skills in job candidates – yet 44 percent say they often find those skills lacking in new grads.
At a writing center, you can share a draft of a current paper (plus the assignment details) and get feedback on punctuation, grammar, the strength and structure of your piece, and even writing voice. Some writing centers offer both in-person and online appointments, making this an accessible and important resource for boosting your academic performance – and building a key skill for the years to come.
5. Tutoring Services
In the same vein, many colleges and universities also offer peer and/or professional tutoring services to help keep you on track in your classes. From calculus to chemistry and history to psychology, seeking help when you're struggling not only helps you earn higher grades, but can also help strengthen your organization skills, boost your confidence, push you to think more deeply about what you're learning, and improve your overall college success.
4. Alumni Services
Sure, it may feel early to think about alumni services before you even enroll in college. But career-minded students may want to check out their university's alumni services well before they graduate.
Alumni organizations can provide powerful networking opportunities while you're in college and long after you graduate, connecting you with professionals at various stages of their careers in your geographic area and beyond. Many groups also offer other perks – like corporate and university discounts, continuing education opportunities, swag and more.
One of the most powerful services for alumni, however, may be the opportunity to continue utilizing key university resources – like career services – long after you graduate. Indeed, alumni looking to boost or change their careers are often still eligible to meet with their college's career counselors for guidance, resume help, and more. Remember, graduation doesn't have to mark the end of your relationship with your college; rather, it can be the beginning of your next chapter as a proud (and savvy) alum.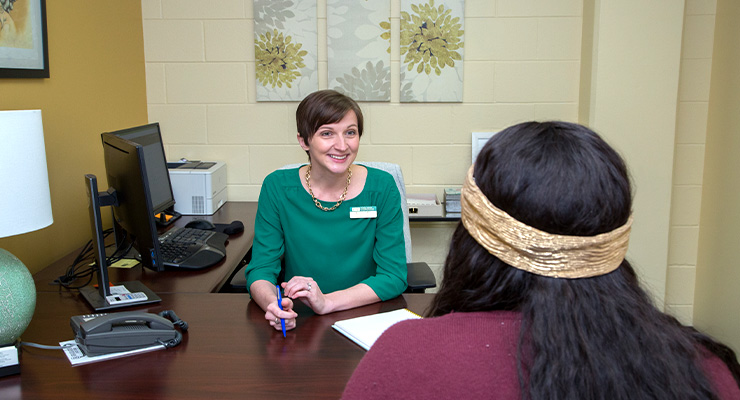 3. Library Services
You probably expect to log at least some hours in your college library as a student. However, you may not be aware of all the resources and perks libraries offer.
To start, your campus librarians are a gold mine unto themselves. If you feel stuck on a research assignment or are unsure of how to even begin, chat with a librarian. They can help you break down your assignment, come up with an actionable research plan, and teach you how to access library resources.
Your college library may also offer private study rooms you can reserve as well as laptops and other technology you can borrow. With services like these, it's no wonder students who use their college libraries are more successful – as well as more efficient and effective.
2. Professor Office Hours
Your college professors host a certain number of "office hours" each week – and you should take advantage of them. Office hours are your chance to check in with your professors to get clarity on course material, review assignments, or even talk through your academic interests and progress.
They're also a great way to get to know your professors on a more personal level, which can help you feel more comfortable participating fully in class and make it more likely you'll seek out help again when you need it. After all, studies show students who receive individual support through offerings like office hours are more successful in their studies. So be sure to check in with your professors at least once each semester. Your future self will thank you for it.
1. Fellowship and Scholarship Advising
If you're interested in earning a prestigious fellowship, scholarship, or internship or applying to graduate school, chances are your college can help. Many colleges and universities offer fellowship and scholarship advising services that can make a big difference to your success as an applicant. Multi-year fellowships can allow you to conduct research or teach abroad, win funding for graduate school, and open up access to other prestigious opportunities down the road.
But don't wait until your senior year to take advantage of this unique – and often underutilized – university service. If you're eager to be a Fulbright Scholar, want to spend time teaching abroad, or think you might have a passion for research, meet with a fellowship advisor early in your college career to get on track for success.
Your Next Steps
Trying to figure out what resources you want in your college experience? While you can find lots of information on support services and perks online, college tours and events are a great way to get a better sense for what colleges offer. Tours are often led by current students, who are happy to share their college tips and experiences, and sometimes feature a presentation by an admissions counselor.
If USF is on your college list, come visit any one of our three Florida Gulf Coast campuses to see if we're the right fit for you. Tours are offered multiple times throughout the week, but it's best to visit during the academic year to get a true sense of what it's like to be a Bull.