How College Counselors Can Help Students Choose a Career Path

"What do you want to be when you grow up?" It's an ever-present question throughout childhood, but it takes on new meaning (and importance) as teenagers begin preparing for college. A few of your students may know exactly what they want and never waver in their decision. However, most students struggle to find a direction and crave guidance when choosing a career path.
Typically, these undecided students wait until they're already attending college to try on careers, and it's not usual for them to switch majors two or three times. But the rising cost of tuition means students and their parents can no longer afford to waste thousands of dollars on indecision.
By encouraging students to evaluate career choices while still in high school, college counselors can help families avoid the expensive consequences of changing direction midstream – such as transferring to a different college or taking more than four years to graduate. Here's how you can help your students choose a career path sooner and ensure it's a great fit.
Assess Which Careers Fit Students' Skills, Preferences and Personalities
The first step in matching students with fulfilling careers is thoughtful evaluation. Asking key questions, observing behavior, and examining the results of career/personality inventories can help you guide students toward careers that capitalize on their strengths, desires, and unique traits.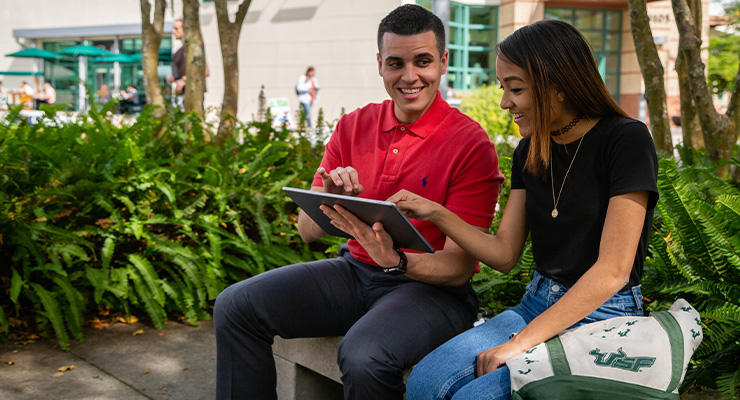 What Are Their Favorite Classes?
The areas where students excel in the classroom can offer clues about what they like to do. For example, someone who excels at math may make an excellent engineer or data analyst. Those with outstanding writing skills may consider a law or marketing communications career. Someone who loves physical education might make a good sports management agent. Those with aptitude in foreign languages may consider a career in translation or international business. Science skills may translate into a career as a doctor, nurse, or researcher.
Which Extracurricular Activities or Hobbies Do They Enjoy?
How students spend their time outside the classroom can point to activities they enjoy – a key factor in career satisfaction. Extracurricular activities in band or color guard may indicate interest in creative professions. Sports activities may show an interest in teamwork and strategy. Volunteer activities can indicate a desire to help others. Solo activities may point to an interest in careers that focus on individual efforts.
How Well-Developed Are Their Study Habits and Social Skills?
Do your students enjoy being in the classroom or do they just put up with it? Are they constantly late or do they skip classes? Those who enjoy class and have good study skills may do well in structured environments like an office. Others may do better in careers that are more active, require traveling, involve working with their hands, or allow working remotely.
What Are Their Income and Financial Preferences?
This is a big one. While it can be difficult for teenagers to assess how much income they need to afford the lifestyle they want, it's a question worth asking. Is financial stability important, or do they want the flexibility of a freelance lifestyle? Will the careers they are considering meet their financial expectations? How long will it take to pay off any loans required to gain the education needed for their career choice?
According to a recent Washington Post article, two in five American college graduates regret their choice of major, largely because of the low pay associated with their chosen career. To avoid regrets, it's important to explore the financial realities of each career with your students.
Have They Completed Career and Personality Tests?
Career and personality assessments such as MyPlan, MAPP test, Myers-Briggs Type Indicator, or the Enneagram of Personality can yield valuable information. Encourage your students to take one or more to discover the traits that reflect how and where they will work best.
Encourage Job Shadowing or Informational Interviews
Once you've helped a student determine a few career possibilities, urge them to shadow someone in the profession or request an informational interview. Nothing helps students determine if a career is right for them like getting up close and personal. Real-life experiences can confirm a student's desire to enter a field they enjoy or reject it out of hand due to the long hours required or other job realities. Either result is useful in determining a fulfilling career path.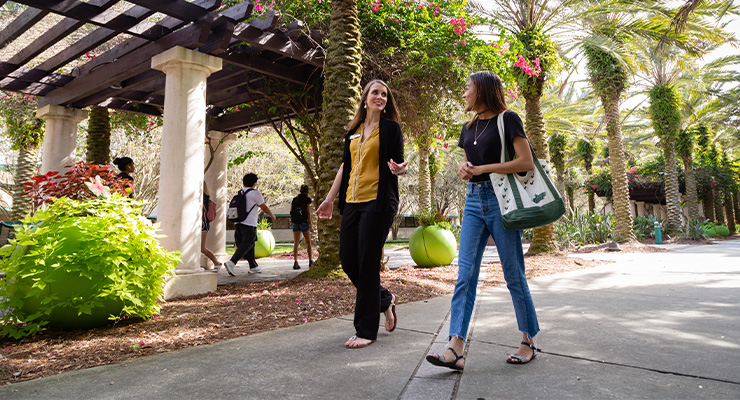 Connect Students' Career Ambitions With College Majors
Once you've nailed down a likely career choice, explore the majors that will help prepare your student for that path and which colleges offer them. You likely already include this as part of your college search process counseling, but it takes on added importance when helping students choose a career path.
Changing majors isn't uncommon – as mentioned above, most students change their majors at least once. It's also worth noting that countless individuals are employed in jobs that have absolutely nothing to do with their college majors. But it's worth trying to zero in on a career path before college begins to cut down on costs and regrets.
Get More Resources to Help Your Students
For more information on how to help your students succeed, register for our College Counselor Newsletter, a quarterly review of the latest news and information to support students. Want more information about USF and the 240+ majors and concentrations we offer? Contact us online or by phone at 813-974-3350.