How to Talk to Students About Majors as a College Counselor

For many students, talking about a college major can be overwhelming. Oddly, it never hurts to open this important conversation with Buddy the Elf. Why? Will Ferrell, the comic genius who played Santa's oversized helper, graduated from college not as a theater major or toy factory operations major. He was, of all things, a sports information major. So, if you're wondering how to talk to students about majors as a college counselor, assure them that being undecided doesn't make them cotton-headed ninny muggins. It's a hard choice. But it's not a decision that will make or break their future.
Lower the Stress Level
Nearly a third of students change their major at least once, according to the National Center for Education Statistics. About one in 10 change majors twice. Interestingly, STEM students are likelier than others to change majors (and math majors the likeliest of all – 52% of declared math majors switch to something else, according to Inside Higher Ed).
And even for those who land on a major that sticks, 61% would go back and change their majors if they could, according to a BestColleges 2020 survey. A famous study from the Federal Reserve Bank in 2013 found that only 27 percent of college graduates land a job related to their major.
Still, it can be instructive to consider potential majors while still in high school. For one thing, it can help students narrow their list of target schools. And it can help them identify requisite coursework for the remainder of their time in high school.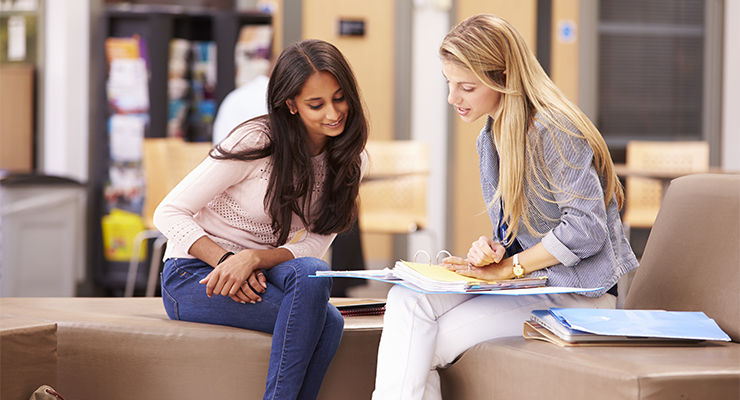 Define the Major Apart From the Career
Most students are drawn like an elf to candy to five or six generic academic paths: medicine, law, teaching, business, psychology, and computer science. Skilled college counselors can float new possibilities: physics, anthropology, Arabic, cybersecurity, viticulture, nutrition, or data analytics.
It's conceptually a little tricky for students and parents to separate the choice of a major from a future career. But it's worthwhile to point out that even U.S. presidents can have careers that diverge from their field of study. Herbert Hoover was a geology major; Jimmy Carter was a math major. They never made an elf movie, but they did all right for themselves.
It is true that trial and error is not the hallmark of some majors. Most engineering majors work as engineers; same with nursing majors and teaching majors, who usually work in a field closely tied to their degrees. But about 15% of humanities majors end up in management positions. Political science majors serve as diplomats and analysts, yes, but also journalists, teachers, lawyers, recruiters, and fundraisers. More evidence from famous folks:
Actress Rashida Jones from The Office and Parks & Recreation was a comparative religions major.
Prince William majored in geography.
Coldplay singer Chris Martin majored in Greek and Latin.
The novelist Barbara Kingsolver studied classical piano, switched to biology and then ecology.
The rapper Common majored in business administration.
Facebook cofounder Chris Hughes was a history major.
Although you can try to convince students that their major does not permanently define their careers, there will be some students who are stuck on the idea of a major leading to a specific job. Those students might enjoy the Roadmap to Careers interactive feature on the College Board website.
Ease Into the Topic of Majors
How soon is too soon to ask students their thoughts on a major? Freshman year of high school is a little premature, but the Princeton Review suggests preliminary consideration should be well under way by the end of sophomore year of high school. That means discussing aptitude, interests, grades, and the requisite coursework in high school for potential fields of study.
Despite social pressure to do so before sitting for the PSAT, declaring a major really is not required until the end of sophomore year of college. USF, for example, allows students to register for up to 36 credit hours before they must declare a major. In addition, USF offers first-year students the Exploratory Curriculum (ECM) providing students ample time before they commit to try out diverse classes that apply to their core curriculum credits.
"I enjoyed how the ECM program allowed me to explore the art curriculum extensively before I declared," said Jack Siambanes, a USF studio art major. "I think one of the big draws to USF for me was that they had an art/animation program."
Elena Brazee, an environmental biology major at USF, started her college career in the ECM program. "Being ECM gave me access to lots of advisors that helped me interpret personality inventories," she said. Otherwise, "I would have been forced to choose a major even though I was not 100% about it."
Narrow the Choices
You will undoubtedly emphasize that "undeclared" is a rational, acceptable response for any high school student. And you will undoubtedly have students (and parents) who insist they must settle on a major immediately. As a first step, direct them to our simple College Planning Worksheet.
There are also fun and informative online quizzes and search engines, such as CollegeBoard's BigFuture Major and Career Search tool. Or suggest more academic evaluations, such as the RIASEC Test, a psychometric assessment of 48 tasks that may help your students come up with possible fields of study well suited to their personality.
It can be helpful to choose a broad category first. Artsy students might be interested in performance majors or the humanities. Drilling down to a specific major such as set design or screenwriting can come later in the journey to a major, kind of like passing through seven levels of the candy cane forest to get to the sea of swirly-twirly gumdrops.
Another route that can serve as a placeholder until they're certain of their academic path is for undeclared college-bound students to choose one of the "safest" majors according to the National Association of Colleges and Employers in its 2021 Salary Survey.
Majors That Earn the Highest Wages for a Starting Salary
Computer Science
Engineering
Math & Sciences
Social Sciences
Humanities
Business
Communications
Agriculture & Natural Resources
Majors in Highest Demand
Accounting
Finance
Business Administration/Management
Computer Science
Mechanical Engineering
Logistics/Supply Chain
Management Information Systems
Electrical Engineering
Information Sciences & Systems
Computer Engineering
Top 10 Most Versatile Majors
Ranked by Payscale as the majors leading to the widest variety of jobs, versatile majors result in general degrees that a student can customize to their career path:

10. English Literature
9. History
8. Political Science
7. Economics
6. Biology
5. Sociology
4. Psychology
3. Business Management
2. Communication
1. Business Administration

3 Reminders About the "Undecided" Major
Don't forget that some fields require an early commitment. Students considering pharmacy or engineering, for instance, should know that they will have to decide earlier than other students because the program is designed with a progression of required classes in order for students to graduate on time.


Undecided students should choose a school with a solid advising system. If students are still unsure with a few university semesters under their belts, your advising counterpart on the college side can assist with the decision process and requirements for majors, as well as coordinate a meeting with a faculty or mentor who can give the student advice.


Undeclared students should choose a school with a robust career services program. They'll benefit from career workshops, internships, career fairs, and mentoring opportunities. For instance, USF's Career Hub offers career fairs to students on all three campuses and outstanding online resources, such as Big Interview and Handshake.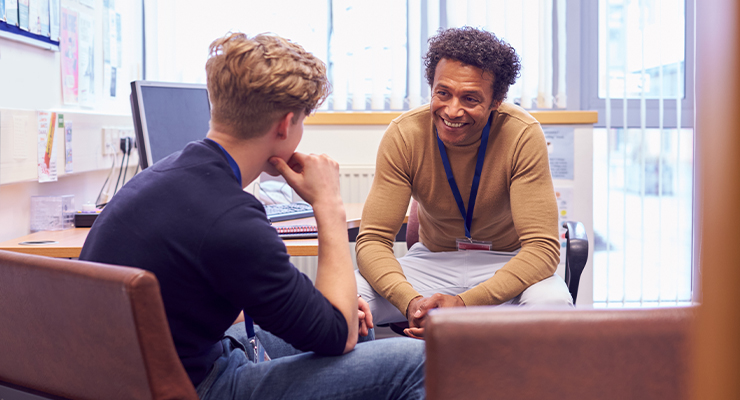 USF Is Here for You in a Major Way
We invite you to register for our College Counselor Newsletter, a quarterly review of the latest news and information to support students. If you need resources or information about USF's majors or our 88 bachelor's degree programs, we are delighted to help. It's easier than cramming 11 cookies into the VCR: Contact us online or by phone at 813-974-3350.