How to Choose a College Major for My Career Path

If you're like many students making post-high school plans, you're probably agonizing over how to choose a college major. You face a dizzying number of choices, your family keeps pestering you, and you're not entirely certain how the degree will lead to a career you love. But here's some good news: Your major won't necessarily dictate your career success or future happiness.
Many individuals in careers they love will admit that their college major had nothing to do with their current position. They may not even work in a related field. Still, picking the right college program up front can save you time as you complete your degree, qualify for the role you want after college, and work your way up the career ladder. Keep reading to see your steps for making the best-informed college major choice possible.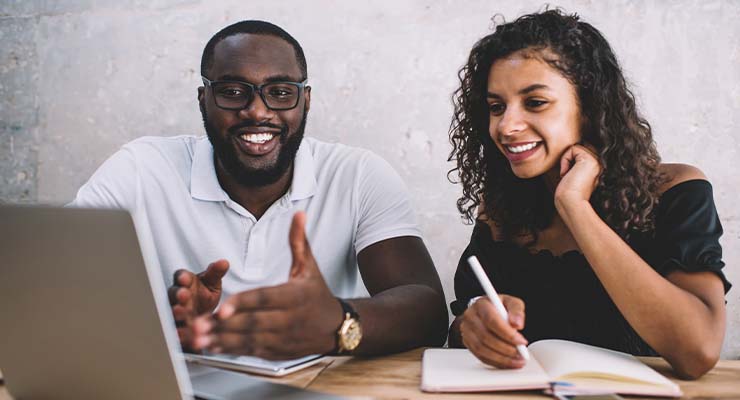 Consider Your Academic Interests
It never hurts to re-examine your academic and career interests before committing to a college major. This includes reflecting on your favorite subjects, least favorite subjects, long-held career interests, and hobbies. Four years is a long time to sit through college courses that you hate, even if you're sure it will lead you to the career you want.
It's easy to become enamored with some romanticized image of a particular career without acknowledging the day-to-day skills and concepts you'll need to master in your college coursework. Objectively analyzing your specific career interests will help you find out if you're truly in love with a career or just in love with the idea of it. Use our College Planning Worksheet to get started pinpointing the types of majors that will lead you to a career you'll love.
Talk to Your College Counselor
Your college counselor is a great resource to find out if a major aligns with your career goals. Together, you can go through your high school transcript to evaluate your strongest subjects, which will also help you pick the right major and eventual career. Plus, counselors have a great idea of what academic programs can seamlessly lead to the career you want.
College Board offers some questions you should ask your counselor to help guide you to the right major once you think you've identified the college you're interested in attending:
What resources do you have for exploring careers?
Do you have any college planning sessions scheduled?
Is there an upcoming career fair where I can learn more about a college?
Is there any way to speak with recent grads who attended this college?
Are there any elective courses that can help me succeed?
Talk to Professionals in Your Dream Career
One of the best ways to find out what a career is really like and how to get there is to talk to someone actually in it. When you speak to them, come prepared with lots of questions about getting into the role they have:
What was your college major?
Are there other classes or majors that would have better prepared you?
How many years did it take to get to the role you're in?
What positions did you hold before you got to your current role?
What does a typical day in your role look like?
Have there been any changes in your field that may affect what I should study?
Will an undergraduate degree be sufficient, or should I earn a graduate degree?
Are there any certifications or continuing education programs that can help?
If you're worried about approaching someone you don't know, don't worry. Most professionals are flattered when asked to tell you about their career. You may be surprised at how generous they will be with their time and how openly they will talk about their career path if you simply offer to take them out for a cup of coffee.
Find Out if You Will Need an Advanced Degree
Even after you speak to a professional in the career you want, you may have some homework to see if the educational path they took is still valid. Sometimes, due to regulatory or industry changes, you may find that you need additional qualifications to enter a role. Plus, the state you live in may also impact your required education level, which could affect your undergraduate degree choice.
Contrary to what you may think, a degree past a bachelor's may not be required for many careers, most notably in technical fields like engineering, accounting, and computer science. Occupations that do often require higher levels of education include roles in the social science and humanities fields, such as social work, teaching, and counseling. Again, a graduate degree requirement may impact the undergraduate major you choose, so it's important to fully map your educational path before committing to an academic program.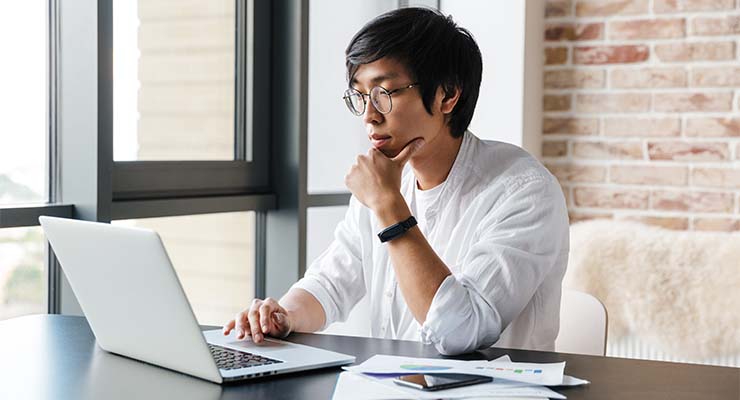 Explore Careers You May Never Have Considered
As technology and society rapidly change, so do potential career paths and demand. New positions may be added or eliminated from the marketplace, salaries can change, and overall demand can fluctuate. The U.S. Bureau of Labor Statistics can help guide you to the industries and sectors undergoing the greatest growth and decline.
Once you identify high-growth fields, it may be worth your time to consider roles in these fields that are experiencing the greatest expansion. Chances are you'll be able to identify careers that you never considered that require similar skill sets and responsibilities. Identifying and entering these high-growth fields will most likely offer you much higher job security and compensation than you'll find in declining fields. Once you have a better idea of the industry and sector you'll enter, it will be easier to pick the right college major that can get you there.
Remember That It's OK to Switch Majors
Even after putting in countless hours of self-reflection and research, it's not uncommon for college students to switch majors. And that's OK. Swapping your undergraduate major generally means that you've discovered the field you're studying in isn't something you want to spend the rest of your life pursuing as a career. It's better to discover this now than later down the line when you've committed even more time and money in a career you can't stand.
College is a time of exploration and discovery. You're coming into your own, encountering new perspectives, and changing as a person, so it's natural to find your interests shifting as well. Particularly if you're early in your college career, you can often hop majors with little to no delay in the completion of your degree. Your academic advisor, department chair, and career services center at college can all help you decide on a college major that prepares you for the career that offers a lifetime of fulfillment.
If you have questions about undergraduate majors or concentrations at USF, the Office of Admissions is always ready with answers. You can contact us online or by phone at 813-974-3350.