Evaluating College Admission Offers for Honors Programs

Have you been admitted to more than one college honors program? Congratulations – your hard work in high school has paid off handsomely! Now, you have the enviable task of selecting a finalist from this cornucopia of riches. Wondering how you can possibly choose among so many amazing options? We'll show you how to evaluate your honors program admission offers and find your best fit.
Take a Methodical Approach
When you're blessed with a plethora of choices, it's easy to get overwhelmed. Ratchet down the pressure by creating a spreadsheet or handwritten list to organize all your offers. Consolidating everything into one document makes it easier to compare program benefits and stave off analysis paralysis. Here's what you'll want to include:
Explore Each Honors Program's Features
Honors programs are not one size fits all. Each one is unique, just like the institutions they call home. Do your research, then create a column for each of the following benefits in your spreadsheet or list:
Honors College vs. Honors Program
Were you admitted to an honors college or an honors program? An honors college is more likely to exist in large research university settings with many other existing colleges such as engineering, business, natural sciences, etc. Honors programs tend to be at smaller institutions that don't have college divisions or only two or three colleges.
While the perks of both are similar, honors colleges sometimes offer more resources than a smaller honors program. For example, USF's Judy Genshaft Honors College is building a dedicated five-story, 85,000-square-foot facility just for honors students, featuring interwoven spaces for classrooms, study areas, event venues, a music and computer lab, and numerous collaborative spaces.
Scholarships
How much scholarship support will you receive as an honors student (if any)? Typically, significant scholarships are awarded to honors students, and additional awards are often available for activities like study-abroad or study-away trips.
Accelerated Programs
Are accelerated programs, like a seven-year BS/MD or five-year bachelor's/master's degree, available for honor students? There are some major upsides to these programs:
Graduate admissions tests and applications for graduate school are not necessary.
Undergraduate scholarships and financial aid can be applied to graduate courses.
Graduating early can save a year or more of tuition expenses and allow you to start earning a salary sooner.


Living Learning Communities
Does the college offer the opportunity to reside in a dedicated living learning community? Honors LLCs provide opportunities to develop leadership and interpersonal skills while building community with other honors peers. There is extra support to explore research prospects, gain global experiences, and participate in service opportunities.
Out-of-the-Classroom Learning Experiences
Does the institution host study abroad trips just for honors students? Is extra scholarship support available for study abroad? These experiences allow honors students to travel internationally and participate in challenging academic and service-oriented experiences with their peers.
Extra Resources
What types of additional perks are available for honors students? Some colleges offer priority registration, personalized academic advising, faculty mentorship, internship and research opportunities, guidance on applying for prestigious fellowships and scholarships, and other perks.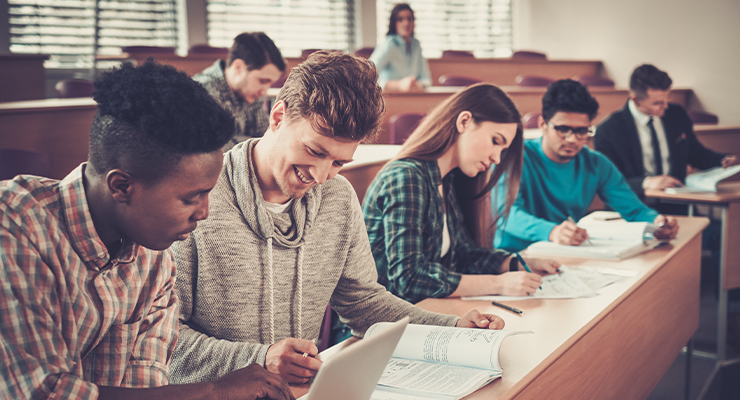 Explore Each College's General Features
Next, add to your spreadsheet all the unique attributes of each university on your list:
Cost of Attendance
Honors students receive an elite education at state university tuition prices, which are typically much lower than liberal arts or private research universities. However, costs still vary widely, so this is an important metric to consider.
Student Life and Campus Amenities
Because college will be your home away from home, carefully consider each institution's physical environment and student life. After all, most of your time will be spent outside the classroom! Document the campus vibe, athletics and recreation opportunities, clubs and events, residence halls, dining halls, and on-site services at each college.
Campus Location
Make a note of some important location details of colleges on your list, such as the climate, the surrounding community, how far from home it is, how easy or difficult it is to reach, and whether it's in an urban, suburban, or rural area.
Career Services
Check to see if your selected colleges offer comprehensive career services to help you launch your job search or prepare for graduate school. Some of the services could include assistance finding a "best fit major," co-op and internship placement services, job search preparation, and on-campus job placement assistance.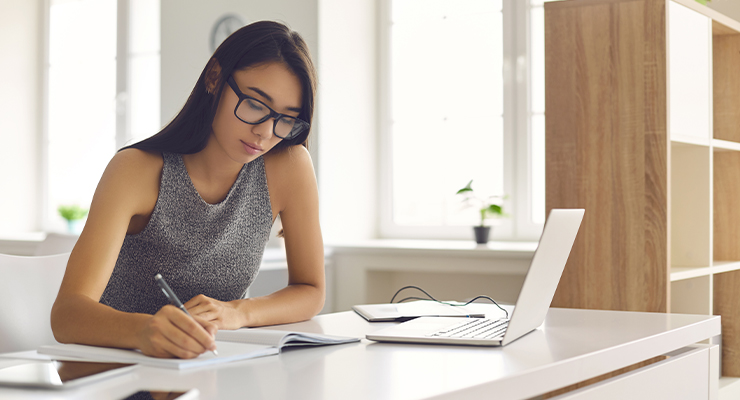 Determine Your Priorities and Make a Decision
Now that you've documented all the features and benefits of your honors program admissions offers, it's time to take a hard look at your choices. Which option checks the most boxes on your priorities list? Is one feature or benefit more important than others?
Only you can make the final decision on where to attend college, but sometimes it's helpful to solicit advice from your parents, a trusted teacher, or your college counselor. Sharing your spreadsheet and discussing your priorities with a third-party can help clarify your choices.
If you still can't make a decision, contact your recruiter at each college to talk it over. For students accepted to USF, you can contact us at admissions@usf.edu with any questions – no topic is off limits. You can also schedule an in-person campus tour with an Honors Ambassador or connect virtually for an opportunity to get all your questions answered in real time.