3 Ways to Learn College Study Habits Now

If you are still in high school, learning good study habits will pay huge dividends now, in college, and beyond. If you have finished high school and have the grades you need to get into college but never got the hang of studying, congratulations: You definitely are smart enough to graduate with honors, and it's not too late to learn college study habits.
We don't quiz blog readers, but here's something worth remembering: Studying is a simple process that is all about being prepared, having the right tools, and getting the help you need.
3. Being Prepared to Study Takes Organization
People on the A list keep lists. It's one of the tactics they used to get there, and it's a big reason they stay there. The essence of lists is organization, and when it comes to studying, preparation is at the top of the list.
Know What's Expected
The first thing required to study for any college course is the syllabus. A good syllabus will let you know:
What the course is about and how it will benefit you.
What the learning objectives are.
What textbooks and supplementary materials are needed.
What you must do to succeed, with responsibilities ranging from course work to basic expectations on deadlines and behavior in the classroom.
What the instructor will do to help you achieve course objectives.
What the assignments will be and when they will be due.
What the test calendar looks like.
What you must do to successfully complete the course.
Know When It's Expected
Each course will present its own study challenges, and staying on top of what is due and when will govern how you use your most valuable resource, time. Pencil due dates into your calendar so you can identify and avoid study bottlenecks that will leave you with more studying to do than your clock can accommodate.
In short, visualizing your workload will help you avoid an academic logjam that can mangle your GPA.
Know What You Will Need to Succeed
The syllabus will dictate material needs specific to the course, but don't overlook the basics. This includes reliable electronic devices, writing materials and study aids like notecards. And get in the habit of asking instructors for tips on study tools and techniques.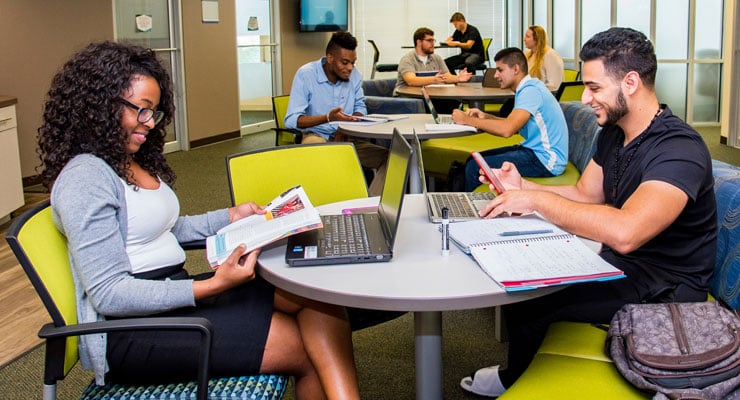 2. Studying Effectively Is About Having the Right Tools
Beyond the highlighters, sticky notes, notebooks (paper and digital), laptops, and printers, there are many tools that can help you push your college GPA to respectable heights:
Apps and websites are available for almost every imaginable study need, from scheduling and calculating to memorizing.
Methods and techniques of studying are more plentiful than the keys on your laptop, and many are tailored to subjects.
An impressive number of study tips and how-to articles can be found online.
There are common and proven theories on how to study, and there are conflicting and seemingly far-fetched ideas, too. High school is a good time to shop the available tools and techniques to see what works for you.
Structure, Mindset, Physical and Mental Well-being Matter
The "right tools" include more than external strategies and resources. You also need to equip yourself with the internal well-being, habits and focus needed to dedicate your full time and attention to the subject. Learning is about what you bring to a subject so you can maximize what you take away. Here are a few basic tips:
Along with scheduling test prep, set aside time every day for studying. Structure helps with the repetitive and sometimes boring aspects of studying, and it helps you avoid last-minute cramming that often doesn't end well.
Mindset isn't everything, but it's close. Lousy habits turn studying into a dreaded chore. Try to remember that what you are learning has real-life applications that can help you improve yourself and the world.
Physical and mental well-being and their relation to effective studying are a given. Study habits that wear you out and stress you are simply counterproductive and should be avoided.
Making an effort to learn good college study habits will reduce stress, improve academic outcomes, and thereby improve your physical and mental well-being. That's a self-sustaining circle of academic life that will have you on a roll.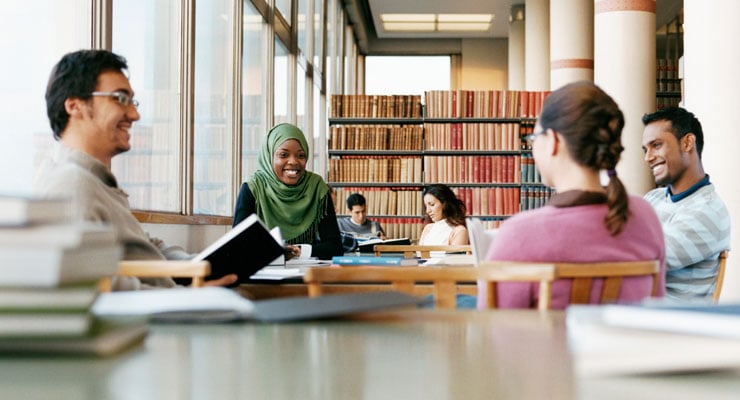 1. Getting Help When Needed Makes Studying More Productive
Studying typically is a solitary function. Truly effective studying should include collaboration with instructors and teaming up with one or more classmates. No matter what college you attend, you should take advantage of the tools at your disposal. The USF Academic Success Center shares college resources to make study time as beneficial as possible:
Tutoring Center: The Academic Success Center offers tutoring assistance across a wide variety of subjects in a collaborative peer-to-peer group setting. You can get help on a drop-in basis or via appointments.
SMART Lab: The SMART Lab supports students in introductory math courses through tutoring assistance and technology in an innovative learning environment.
Writing Studio: The Writing Studio provides free appointments with experienced writing consultants. Sessions last 45 minutes, and you will get to talk with a writing consultant about your writing goals and concerns.
Resources: USF offers help for specific subjects, standardized tests, study skills, and topics ranging from academic writing to styles and usages.
Our USF admissions advisors are happy to answer your questions about the USF admissions process, so contact us online or by phone at 813-974-3350.