College Prep in High School: Tips for Success

College prep in high school doesn't begin and end during your last two years. It takes a serious commitment of time, focused effort, and personal honesty. Follow our tips for success as you prepare for college.
Start Preparing Early
One of the best ways to prepare for a successful college career is to start early, so you're not left scrambling in your senior year. Maintain strong grades starting in 8th and 9th grade. This shows that you've stayed committed to academic success throughout your middle and high school careers.
Early preparation includes padding your college application with plenty of extracurricular activities that will show you're a well-rounded student. This could include participation in sports, music, or student government. This is also a great time to illustrate your commitment to helping others by volunteering in your community.
Prove You're Preparing for College-Level Work
Admissions officers check to ensure that you took challenging classes and have been preparing for the rigorous academic schedule you'll face in college. Maintaining great grades in these challenging classes gives yourself the best chance of acceptance. Admissions officers will see you have the maturity and motivation to succeed at their school.
Narrow Down Possible Careers
Too many students think college prep in high school means choosing the college they'll attend. If you want to find the right place to earn your bachelor's degree, you want to take some time to consider your passions and possible career interests.
Don't get your heart set on a college that doesn't offer a major you'd be interested in studying. Smaller schools may have a limited academic offering, so it's important to thoroughly examine a college's majors and concentrations to ensure it offers the program that will lead you to a fulfilling career.
Take Standardized Tests Seriously
The notion that you need to take standardized tests seriously shouldn't come as a surprise to anyone. However, it's shocking how few students fully prepare for the PSAT, SAT, and ACT. These tests can not only dramatically influence your chances at acceptance, but also give you the opportunity for more merit-based scholarships.
Scoring well on the PSAT in particular can offer tremendous financial benefits when you start to apply. There are countless free practice tests for the PSAT and even the SAT and ACT, not to mention many private tutoring options that may offer a big return on investment.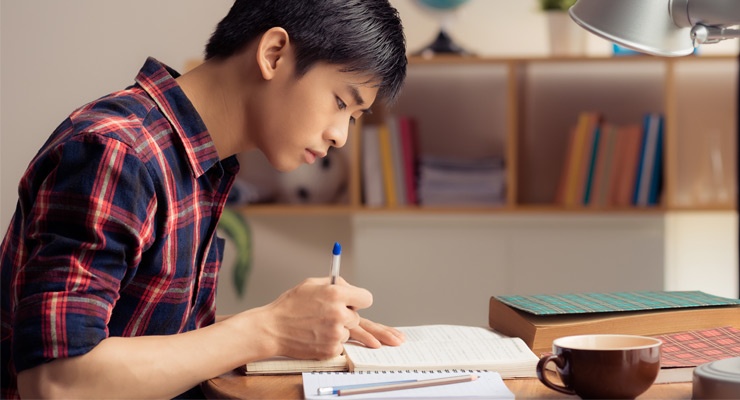 Start Identifying Scholarships Opportunities
Scholarships can dramatically influence where you attend college. These gifts are free and there are no limits on the number you can win, so they may make it possible for you to attend a college that wouldn't have been financially possible in any other way. There are thousands of scholarships available from many different sources:
Schools
Employers
Individuals
Private companies
Nonprofits
Religious groups
Professional and social organizations
Avoid Any Red Flags
Colleges will use red flags as excuses to deny admission. While a bad grade can be explained away, certain blemishes on your academic and personal record could significantly hurt your chances of acceptance, including:
Inappropriate social media activity
Disciplinary and legal troubles
Falsified application details
This is especially important to remember during the last semester of your senior year, when some students may be tempted to allow their grades and conduct slip.
Talk to an Admissions Professional
The best way to find out if you're on the right track for your college prep in high school is to talk to an admissions professional. You can contact the USF admissions team online or by phone at 813-974-3350. They'll share some helpful information that could save you lots of time and stress as you get ready to start the next step in your education