Important PSAT Information You Need to Know

Although it's technically true that the PSAT doesn't directly influence your future college admissions decisions, there's still some important PSAT information you need to know. With the scholarship and practice opportunities this test provides, it can play a big role in where you eventually end up.
How PSAT Information and Scores Impact Scholarship Opportunities
PSAT information and scores are used when determining who qualifies as a National Merit Scholar. In fact, this test is also known as the National Merit Scholarship Qualifying Test. If designated a National Merit Finalist, you can expect big financial and admissions benefits when applying to some colleges.
To qualify as a National Merit Semifinalist, you must take the PSAT in the fall of your junior year of high school and score in the top 1% of PSAT scores for your state. Even if you don't think you'll qualify for the National Merit program, the PSAT prepares you to score well on the SAT. The tests have a similar format, though the PSAT is shorter, less challenging and doesn't include an essay.
Registering for the PSAT
The PSAT is held every fall and generally starts in early October. Your school will submit your payment for the test after you register, but most schools need your payment in September. Although the test costs around $16, PSAT waivers are available to those who qualify.
If you're not taking the test at your school or you're home schooled, you need to bring a completed Student ID Form.
Preparing for the PSAT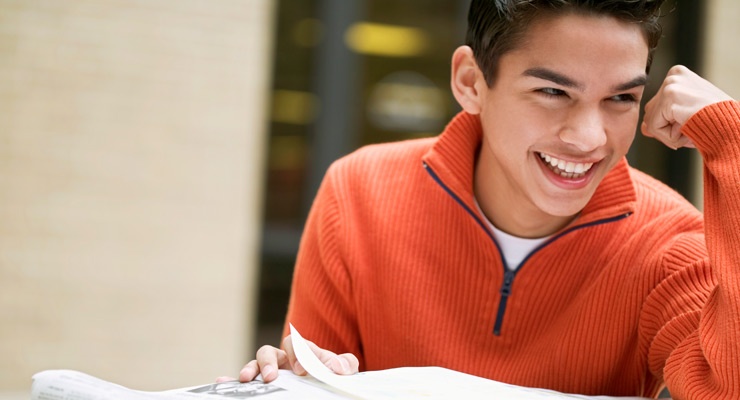 Preparing for the PSAT involves more than just showing up on test day. In addition to weeks of studying and practice tests, you need to come prepared with the right materials and leave the wrong ones at home. However, students with special needs must do a little more to make sure they get the support and approvals they need.
Authorization to bring in food and drinks or to receive other special testing accommodations must be requested well in advance of the test. In some cases, it can take up to seven weeks for requests to get reviewed, so it's best to submit your special requests as soon as you commit to a test date. Epinephrine auto-injectors, such as EpiPens, can be brought without the need for special approval, but it's best to notify the College Board of all medical accommodations you need.
Approved Devices
You can use a calculator for part of the math portion of the test, but it must be an approved type. This includes graphing, scientific and four-function calculators. Whatever calculator you choose to bring, make sure you've used it before and it's the same one you've been using for practice tests.
It's important to note that the National Merit Scholarship Corporation also strictly prohibits most other devices. These include anything with Internet connectivity, anything that makes noise or devices that require an electrical outlet. You are also not allowed to bring smart watches, tablets, laptops or cell phones to the test. Failure to adhere to these rules will result in immediate dismissal and score cancellation.
Learn More
Questions about the scholarships USF offers high-scoring students? Contact us online or at 813-974-3350 to learn more.