The Basics of Qualifying for Florida Residency

There are a lot of perks to being a Florida resident – year-round sunshine, gorgeous beaches and warm winters, to name a few. However, one of the most important perks for college-bound students is reduced tuition rates! Read on to learn more about the basics of qualifying for Florida residency and what is required to be considered a Florida resident for tuition purposes.
Step 1: Determine What Type of Student You Are
How do you obtain this valuable benefit? You need to provide USF with some very specific documents – even if you've lived in Florida your entire life. For 2017-18, Florida residents pay just $6,410 in tuition versus $17,324 for out-of-state residents attending USF.
In most circumstances, students are either:
DEPENDENT if under the age of 24 and not a graduate student
INDEPENDENT if age 24 or older OR a graduate student OR under the age of 24 and can claim independence by providing proof of a marriage license, tax returns showing support of children or other dependents who live with and receive more than half of their support from the student, proof of military service, or documentation showing the student provides more than 50% of his/her support for the year
Step 2: Collect Documents That Establish Florida Residency
If you are a dependent student, you will need to collect your parent or guardian's documents. If you are an independent student, you will need to collect your own documents. Keep in mind, if you are an international student or a Permanent Resident Alien, additional documentation regarding your visa or permanent resident status will also be required.
We need TWO documents that are not expired or inactive, with ISSUE DATES at least 12 months before the start of the term you're starting school:
| | | |
| --- | --- | --- |
| Entry Term | Term Start Date | Residency Documents Must Be Dated On or Before: |
| Summer 2018* | May 14, 2018 | May 13, 2017 |
| Fall 2018 | August 20, 2018 | August 19, 2017 |
| Spring 2019 | January 7, 2019 | January 6, 2018 |
*Freshmen who enroll in the summer term do not begin classes until Summer B, which begins June 25, 2018, but still must meet residency requirements for the term start date indicated (i.e. May 14).
Typically, the simplest documents to submit are:
Valid Driver's License or State-Issued ID: If it was renewed within the last year, we may need a copy of your current and previous license or a driving history from the DMV.
Voter Registration: No idea where your voter registration card is? Look it up online! We don't need the card, just the number and registration date.
Vehicle Registration: We need the VIN and the Date Issued (NOT plate issued). That's sometimes a challenge because registrations are renewed every year. To be safe, provide your current registration and the one from last year that's hopefully still floating around in your glove compartment.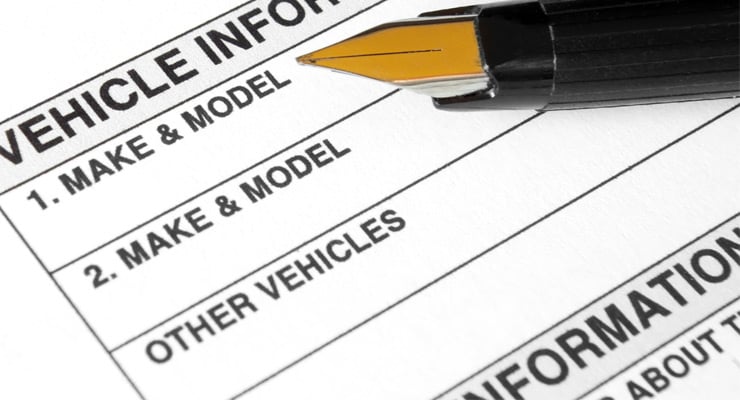 If you don't have any of these documents, or only have one, here are some other options:
Proof of your homestead exemption: Depending on your county, this might be a tax bill or might be documented in another way.
Proof of Full-Time Residence in Florida: If you own a home, we need a copy of your warranty deed. If you rent, we need a copy of the lease with at least 12 consecutive months proof of payment (that's a payment proof for each month).
Proof of Full-Time Employment in Florida: Obtain a letter from your employer on company letterhead indicating your start date and stating that you work full-time or at least 30 hours per week.
If you don't have any of these documents, or the dates don't work, there are still some other options, but it's best to call an admissions counselor to talk you through it. There are also a handful of ways to qualify for in-state tuition rates that don't fall into any standard categories (such as having the Florida Prepaid plan). Please call an admissions counselor if you think you might fall into one of these categories.
Step 3: Complete a Residency Declaration Form
Next, you'll need to fill out a Residency Declaration form. Make sure that it's signed by your parent/guardian if you are a dependent student, and include information for all documents being used to establish residency.
Step 4: Submit Your Documentation
Upload your Residency Declaration and all supporting documents to the application portal, or submit them to the Office of Admissions by mail, fax, or e-mail.
Instructions for uploading documents can be found here.
Why is Proving Florida Residency So Complicated?
Requirements are very strict because Florida has a high volume of folks who live here temporarily, and we need to make sure that you meet the State of Florida's legal definition of a resident. The process can be a bit cumbersome, but the result is worth it – reduced tuition rates!
Want to learn more about establishing Florida residency or have questions? Take a look at our residency page or contact us online or at 813-974-3350.
***Please note that this post is intended to serve as a helpful guide for completing an initial residency classification and does not include comprehensive residency requirements or guidelines for reclassification for enrolled students.
As stated within the Guidelines on Florida Residency for Tuition Purposes adopted by the Articulation Coordinating Committee (October 28, 2015):
It is important to note that living or attending school in Florida is not tantamount to establishing a legal residence for tuition purposes. Maintaining a legal residence in Florida requires substantial physical presence as a condition.
It is imperative that the required 12 month qualifying period be for the purpose of maintaining a bona fide domicile rather than for the purpose of maintaining a mere temporary residence or abode incident to enrollment in a Florida public institution of higher education.


Full information regarding the legal parameters for establishing residency for tuition purposes in Florida public higher education institutions can be found here: https://www.floridashines.org/residency-for-in-state-tuition.***