How to Transfer Colleges: 14 Tips for a Seamless Transition

Transferring colleges can offer a number of big benefits. From saving money, to pursuing a different major to finishing with a different school's degree, there are many valid reasons for changing schools.
Whether your big shift to another college was a strategic switch planned out in high school or a decision you made after spending some time enrolled at a school, find out how to give yourself the best chance of acceptance before changing. Your timing, credit hours, and choice of major are just some of the many factors that can impact your success transferring.
7 Tips Before You Transfer
Before you transfer colleges, make sure you keep in mind the following tips.
7. Evaluate Your Reasons for Transferring
Switching schools can be a time-consuming, disruptive process that could actually delay your graduation and entry into grad school or your career. If you're considering transferring, take some time to weigh your reasons for enrolling elsewhere:
Campus culture: Feeling some friction between your values and the college or classmates? You may find a better cultural fit, and more happiness, at a different school.
Major concerns: Not finding the academic program or strength of curriculum that you expected? Many students swap schools to study a specific program elsewhere, particularly if they changed majors after starting.
Lackluster location: College location is about more than the entertainment resources offered in the surrounding community. If your college is located in an area that lacks internship or work opportunities, presents significant travel challenges, or leaves you feeling overwhelmingly homesick, you may want to find a campus that fits you better.

Limited support:

Not finding the academic or wellness support you need? A larger college or university may be better equipped to offer the additional campus resources you're looking for.
These are just a few of the biggest reasons you may want to finish your degree at another school. If your reason for transferring is something more personal, like conflicts with your peers or a professor, take a step back before making a big decision like leaving. Don't let personal conflicts, which generally pass, derail your entire academic plan if the rest of your educational experience is positive. When transferring colleges, you want to be sure you're running towards a better fit, not away from a bad situation.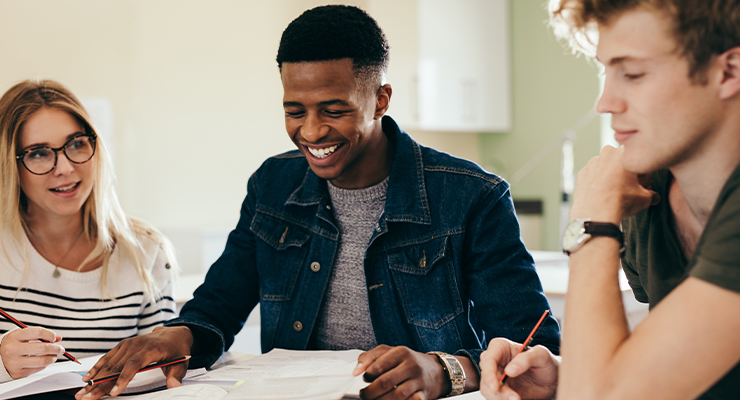 6. Pay Attention to Transfer Application Deadlines and Requirements
Chances are the transfer application deadlines are different than the typical freshman deadlines, so don't forget to double check. This includes dates for both application and financial aid submission. These documents can take some effort to complete, so give yourself plenty of time. Note that some schools may only welcome transfer students during certain semesters, so that's something you want to check. In some cases, specific majors may also have different deadlines or minimum academic requirements.
Other transfer application requirements include additional documents that you may need several weeks to prepare, submit, or request:
High school transcripts
Transcripts from all institutions attended
SAT or ACT scores
Mid-year report
Letters of recommendation
Major-specific requirements (resume, portfolio, written statement, etc.)
Any of these missing documents could delay your application, particularly at competitive institutions.
If you're planning to transfer schools, you also want to ensure you're not waiting until too late in your college career. Institutions generally want you to attend their college for at least two years. If you wait too long, you may have procrastinated yourself out of a transfer opportunity, so get started in your freshman or early sophomore year, if possible.
5. Invest Time and Effort Into Your Transfer Application
According to a NACAC report, an average of just 62 percent of transfer applicants are accepted. This is lower than the average admission rate of 66 percent for first-time-in-college freshman. Even with some college credits in your back pocket, acceptance as a transfer student is far from a sure thing.
Limited class seats up the ante on the quality of your application. At some schools, transfer spaces are limited to the number of students needed to replace those who dropped out or left. If you're applying to transfer into a highly sought-after seat at a college, admissions professionals have little reason to bend the rules or do any special favors for you during the application process. You must have everything completed and turned in on time.
The quality of your application must also match the institution you're hoping to attend. This includes items like an application essay or personal statement, where needed. Be sure to offer a compelling reason for wanting to attend a college. This may include program quality and available resources for your chosen major. Showing the admissions office that you've done your research and know their institution will give them the confidence to take a chance on you.
Whatever you do, though, avoid complaining about your current college. Even if you had a negative experience, keep it positive and focused on the opportunities that your target institution offers. Show the evaluators how their school fits into your future plans and goals. Then, emphasize why their institution is the only one that can fulfill your academic and career needs.
4. Ensure All Your Credits Transfer
If you don't do some research or speak to the admissions office ahead of time, you may be in for a rude awakening when you find out how many of your college credits will transfer over. Particularly for higher-level courses beyond the core requirements, you may run into some issues.
In addition to issues with too many credit hours, schools may not consider you for transfer if you're coming in with too few hours. There may be a certain credit hour range that schools are looking for in candidates. Keep in mind that not all credit hours are treated equally, too. If you earned below a C in a class, those credits may not be accepted at the new institution.
3. Double Check That Your Major Is Offered
When it comes to majors offered, never make assumptions. While it may seem obvious, many students are disappointed to learn that their dream transfer college does not offer the program they hoped to pursue. Before going to all the trouble of applying, research the programs available. While some schools may be celebrated for their strong STEM programs, other schools cater towards degrees in the humanities.
Even if your desired major is offered, you may not currently qualify as a transfer student. Certain high-demand majors or colleges may have special qualifications that you need to possess to be considered. This may include completing a minimum number of course prerequisites, maintaining an exceptional GPA, and showing strong SAT/ACT scores.
At USF, we offer more than 200 undergraduate majors and concentrations, so you're sure to find the program that aligns with your interests and career goals. This includes high-demand degrees like engineering, nursing, and more. If you're considering a new major, check out our article to get the game plan you need to decide.
2. Find Out About Your Financial Aid Options
Transfer students typically have less financial support available. However, some colleges and universities may have funds set aside specifically for transfers. Talking to the school's office of financial aid should be at the top of your list when considering a move.
The U.S. Department of Education notes that most financial aid does not automatically come with you when you transfer to another school. This includes your federal student aid. When considering a transfer, find out if the new school participates in federal student aid programs. If they do, you will need to complete the FAFSA to qualify.
It's also important to keep your current school notified of your intention to transfer. Make sure to ask if your account is fully settled or if you have an outstanding balance. The transcript you need to send to your new school may be withheld until you pay any outstanding balance that you owe.
The Department of Education also explains that your federal loans automatically enter repayment status when you withdraw or transfer to a new school. To avoid having to start repaying any of your federal loans as you transfer, you must sign up for an in-school deferment.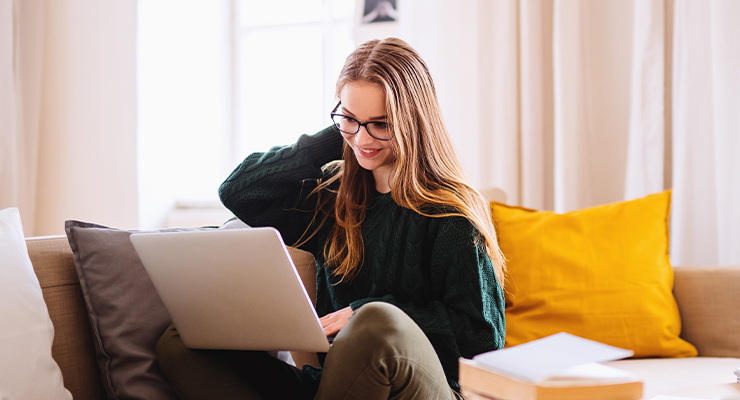 1. Recognize That Transferring Varies Widely Among Schools
Although it seems like a pretty straightforward process, colleges have widely differing policies on transfer students. At some colleges, transfers are encouraged, and acceptance rates are higher. For other colleges, there are literally a handful of available seats reserved for transfers. That makes it incredibly important to know the specifics of your target school.
6 Tips For After You Transfer
Now that you've transferred, what can you do to ensure your transition is successful? Here are some tips.
6. Use Your Advisors
If you are feeling nervous about the transfer process, make sure you leverage your advisors. They are there to answer your questions on campus, student life, academics and more. Even if you don't have questions at the start, it's a good idea to reach out and say, "I'm a transfer student — are there resources that you can share with me?"
For general transfer advising inquiries, transfer students at USF contact the Office of Transfer Student Success at transfer-advising@usf.edu.
5. Look For Scholarships
There are plenty of college scholarships dedicated to assisting transfer students. Many scholarships are available for students who are transferring from a community college to a four-year university. Bestcolleges.com provides a list of popular scholarships for transfer students transitioning from a community college to a four-year university, including the competitive Jack Kent Cooke Undergraduate Transfer Scholarship, which offers up to $55,000 a year.
USF also offers a variety of scholarships opportunities for eligible transfer students.
4. Be Patient
You might not feel comfortable in your new environment overnight. That's totally okay. While it may take a little bit to settle in, you'll discover that the transition happens over time. It's important to remember that you transferred to your new college for a reason, and you deserve to be there, so be kind to yourself and remember your motivation.
3. Get Involved and Plan Ahead
Getting involved on campus is a great way to make sure you feel invested in your choice. Since most transfer students only have two years at their new university, you should take advantage of the new opportunities at your disposal as much as possible.
A go-getter attitude will go a long way since you won't have a typical freshman year of exploration. Instead, research the activities you are interested in and prioritize the ones that resonate the most with you. Create a list of which clubs, organizations and opportunities interest you and figure out how you can get involved. By planning ahead, you can maximize your time spent at your transfer institution. USF has over 700 student organizations where you can connect with other students and discover your interests.
2. Find a Mentor
In addition to reaching out to your advisors, finding a mentor can help you navigate your transition. A professor, peer, or staff member you admire can be a great resource to talk through any questions you may have, or even just your thoughts.
USF has a peer mentorship program designed specifically for transfer students, the Transfer Engagement and Achievement Mentorship (T.E.A.M.) program. This program pairs new transfer students with experienced transfer students who can help answering questions, finding and accessing campus resources, and fostering academic success skills.
1. Know That You're Not Alone
It may seem like you're the only person going through the transfer experience, but that's not the case. According to the National Center for Education Statistics, in Fall 2020, 1,243,471 degree-seeking undergraduate students were enrolled in postsecondary institutions as transfer-in students. That means there are over a million other students facing the same situation as you!
USF offers many ways to connect with other transfer students on campus, including our TSO. This group helps connect transfer students to the institution as well as providing a way to connect with other transfer students. Their mission is to create a community for transfer students where they can foster friendships through mentorship.
USF also has a chapter of Tau Sigma (Beta Phi chapter) National Honor Society – a national honor society designed exclusively for transfer students. Tau Sigma provides scholarship opportunities, leadership conferences, and leadership positions in the university, as well as a tight-knit community.
USF Supports Transfer Students' Success
At USF, we are thrilled to welcome transfer students no matter how they arrive. This includes through special admission programs, partnerships with local colleges, dual enrollment, and traditional transfers. If you have any questions about the transfer process at USF, reach out to our Office of Transfer Student Success for answers!
If you have any questions about the transfer process at USF, reach out to us any time at 813-974-3350 or transfer@usf.edu.
You can also download our Transfer Tips Guide for a quick reference when preparing to switch schools.