How to Find Out What a College Is Really Like

You've perused the website. You've scrolled through the social media channels. You've even been on the campus tour. But how do you REALLY know what college life is like on any given campus? It can take a little detective work, but we'll show you how to dig deep and get the skinny about colleges you're considering.
For the Inside Scoop on: Overall Satisfaction and Success
Two little numbers provide the first clue about how satisfied and successful you'll be at a particular college: the freshman retention rate and the four-year graduation rate.
Freshman retention rate: Refers to how many freshmen return to the same college for sophomore year. The average freshman retention rate is 75 percent, but any college that earns 90 percent or higher gets a big thumbs up.


Four-year graduation rate: Refers to how many students complete their undergraduate degrees within four years. Most students enter college with the expectation that they'll graduate in four years, but for an increasing number, it's taking five years or longer.
You'll find both numbers in the Common Data Set, a treasure trove of data used by nearly every accredited four-year college in the U.S.
Some colleges do a good job of supporting students and others don't. If either of these numbers are low, it can indicate that many students transferred to other colleges or dropped out without finishing their degrees. Aside from general dissatisfaction with a college, low rates can be caused by family problems, loneliness, academic struggles, or financial problems.
Bottom line? If you're considering a school with low rates, ask the admissions office for an explanation.
For the Inside Scoop on: Student Life
Let's face it – one of the top factors you're considering is the quality of college life. But official college communications can only tell you so much, and they normally paint the rosiest picture possible. For the real lowdown on what you can expect, turn to outside sources.
Facebook Groups
Did you know that most colleges have a Facebook group for each class? They're generally invitation only, but if you contact the page administrator and explain that you're a prospective student, they'll often allow you to join. Scrolling through posts and pictures of current students can give you a little more insight into everyday life on campus. It's also a great way to discover common gripes, like barely edible dining hall food, constantly clogged toilets, or terrible parking.
Instagram
No, not the college's official Instagram – you want to find student accounts. Search for a college's name in the locations tab and look at what students are posting. You can also search for a college's hashtag (i.e., #USF). This can give you a good idea of what campus life is like, what type of students attend the college, and what they like to do. And don't feel like you're creeping on people – anything that's public is fair game. Twitter, Pinterest, and Snapchat can be insightful, too.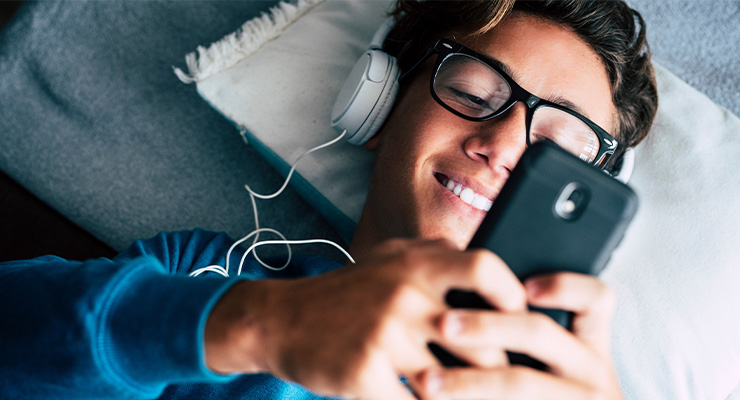 College Confidential and Niche
If you haven't visited College Confidential or Niche yet, you should check them out at least once. College Confidential offers forums for each college that provide honest student feedback on test scores, living on campus, sports, clubs, and more. Plus, you can make personal connections with other students who are already attending (or considering attending) a college. Niche offers demographic information on a range of subjects, reviews from actual students, and polls about various aspects of each college.
Student Newspapers
Most colleges have at least one student newspaper, and some have several. Reading the campus news and op-ed pieces can yield valuable info – good and bad – about social issues on campus, student ideologies, service and amenity changes on campus, and more.
For the Inside Scoop on: Academics
Although student life is important, the reason you're planning to attend college is to earn a degree. Here are a few ways to ensure you're getting the full academic picture before signing on the dotted line.
Incoming Class Demographics
By now, you've likely been told it's a good idea to apply to several reach, match, and safety colleges. But how do you determine which category each college fits into?
The easiest way is to look up the academic profile of last year's incoming freshman class – specifically the middle 50 percent of SAT or ACT scores and the middle 50 percent of GPAs. This can give you a better idea of whether getting into (and succeeding) at a particular college will be a piece of a cake, a total moonshot, or something in between. Most times, this info can be located on the admissions website or in the Common Data Set.
Faculty-to-Student Ratios and Class Sizes
It's relatively easy to find faculty-to-student ratios since colleges report them through the Common Data Set, and each year they're published in the U.S. News and World Report rankings. Average class sizes are a bit more difficult to locate. Colleges typically don't publish the info, but you can find ranges of class sizes in the Common Data Set.
That said, these numbers can be deceiving. Many large schools have high faculty-to-student ratios for introductory classes, but less than 20 students in major courses or electives. Conversely, faculty numbers are sometimes inflated at smaller colleges, resulting in higher published faculty-to-student ratios than what you'll experience in class.
Study Abroad Options
If a global education experience is important to you, find out what each college offers before you apply. Contact the study abroad office or visit their website to learn:
How many programs are offered
What countries you can study in
What types of programs are available (i.e., semester-long programs, spring break trips, semester at sea, university-sponsored trips, etc.)
How much assistance you'll receive with scheduling travel, securing visas, etc.
Whether funding is available to help defray costs


Knowing what's available up front can help you avoid disappointment down the line.

Professor Reviews
Controversy has swirled around the review site Rate My Professors, seemingly from the moment it was founded in 1999. However, the site does serve a useful purpose for prospective students: You can learn a lot about academic life by reading student reviews. Check to see whether students are making petty and irrelevant complaints or providing intelligent and legitimate feedback. We'll save the pros and cons of using the site to build your class schedule for another article.
For the Inside Scoop on: Location
You won't spend your entire college career holed up in a classroom, so it's a good idea to learn all you can about life in the local area. Here are a few things that may be important to you:
Weather: What are the average temperatures during the academic year? How much precipitation does the area receive? What weather events might you have to contend with – hurricanes, tornadoes, blizzards, earthquakes? A quick Google search can provide the answers to most of these questions.
Local culture: Is the surrounding area rural, suburban, or urban? What is there to do off campus? To get a bead on what's hot in the area, from arts to sports to nature to music, check out the local chamber of commerce or tourism board's website.
Politics: Attending college in an area that doesn't hew closely to your preferred ideology can be a culture shock. Check out which way the area leans with a quick Google search. That said, college is an opportunity to challenge your beliefs and consider other perspectives, so this doesn't have to be a deal breaker.
Safety: To get a feel for safety – both on campus and off – be sure to examine campus safety stats, crime in the surrounding community, prevention efforts, and emergency notification systems. Most college campuses provide this information on their websites.
For the Inside Scoop on: Campus Community
Last, but certainly not least, you'll want to do a little digging on the campus community at large. Remember the Common Data Set discussed above? You can also use it to find out more about:
Diversity: College websites and other marketing materials often feature photos of diversity that don't accurately reflect student life. The Common Data Set provides a true picture of racial/ethnic diversity on campus, by the numbers.
In-State/Out-of-State Students:

If you're exploring out-of-state colleges, check the Common Data Set to see how many other students like you attend an institution.
Commuters: Campus can feel a little lonely on weekends if most students are locals who commute to campus. The Common Data Set doesn't specifically break out how many students are commuters, but you can get a sense of whether a campus is primarily a commuter college by checking out the percentage of students who are part-time.
If the University of South Florida is on your list of target colleges, we invite you to explore our Common Data Set for all the information discussed in this article. And if you have questions, reach out to an admissions recruiter at admissions@usf.edu or 813-974-3350. We're happy to help explain the data or provide additional information.