Finding Your Academic Fit: Reach, Match and Safety Schools

With the cost of higher education dominating the national conversation, many students are focused on applying to colleges that are a good financial fit. It's a smart strategy. But it's equally important to consider colleges that are a good academic fit. To thrive in higher education and successfully complete a degree, you need a school that will simultaneously challenge you, support your educational needs, and cater to your unique interests. We'll show you how to find "the one."
Step 1: Sort Your College List Into Reach, Match, and Safety Categories
By the end of junior year, you should have a preliminary list of colleges that interest you – schools that fit your academic profile (GPA and test scores), personal interests, and career goals. You can start evaluating for academic fit by sorting your list into reach, match, and safety schools:
Reach schools: Your GPA and standardized test scores fall at or below the school's published data on accepted students and/or the acceptance rate is less than 30 percent.
Match Schools: Your GPA and standardized test scores fit the school's published data on accepted students and the acceptance rate is around 30-60 percent.
Safety Schools: Your GPA and standardized test scores are at or above the school's published data on accepted students and the acceptance rate is 60 percent or higher.


A good rule of thumb is to apply to 6-10 colleges. When you draft your final list, it should look something like this:
2-3 Reach Schools
3-4 Match Schools
2-3 Safety Schools


There's no need to finalize your list just yet. For now, sorting your potential colleges into categories can help you get a feel for which ones will best meet your academic needs at a macro level.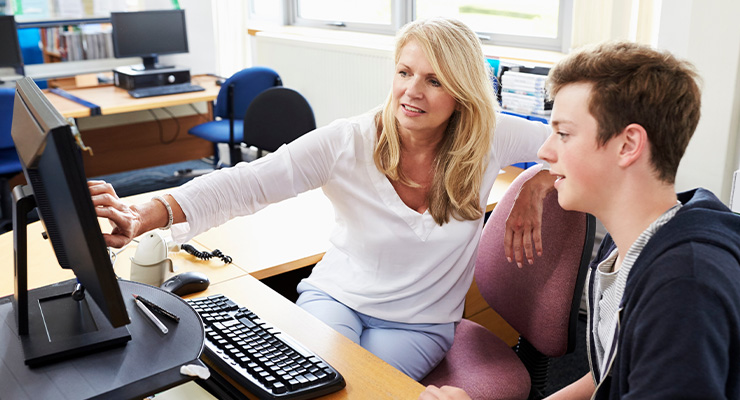 Step 2: Whittle Your List Down Based on College Features
Your next task is to conduct some in-depth research on your potential schools and determine if they meet your most important academic priorities. For those that don't meet your needs, put them in the "no thanks" pile – no matter how pretty the campus or how successful the football team.
Programs of Study Offered
Have you decided on a major? If so, you'll want to make sure any college you're considering offers it. Still unsure what you want to study or trying to decide between several majors? Ensure the colleges on your list offer a wide variety of programs to choose from, including all the majors you're considering. Most students change majors at least once, and often two or three times, so selecting a college with numerous academic programs now can cut down on the need to transfer colleges later.
It's also important to research any special academic programs offered. Some examples include an Honors College curriculum, accelerated programs that can help you graduate in three years, or programs that combine a bachelor's and master's degree in five years.
The Learning Environment
How do you learn best – through lectures or discussion-based courses? When you have questions, are you more likely to research the answers on your own or approach a teacher for assistance? Do you enjoy large group learning or a more intimate classroom experience?
If you prefer the former, you would likely do well at a larger school. If it's the latter, small- to medium-size schools should be your focus. Check out how many students attend each college and its student-to-teacher ratio to get an idea of how big or small classes might be.
One caveat: Attending a large school does not mean you will exclusively attend classes in cavernous lecture halls. As you progress in your degree program, classes in your major and electives tend to be smaller, and some are discussion based. And you always have access to professors through office hours, recitation sections, and more.
Opportunities Outside the Classroom
Not all learning takes place within the four walls of a classroom. And if you're an experiential learner (someone who likes to learn by doing), outside activities can make or break your college experience. Things to consider:
Are there research opportunities that allow you to dive deep into your interests, contribute to the discovery of new knowledge, and take advantage of mentorship opportunities?
Does the university offer a robust study abroad program that allows you to explore different cultures, languages, and methods of learning?
Is the college located in an area where you can successfully complete an internship and gain valuable career-boosting experience?

Are field work and/or service learning a part of appropriate courses, such as

anthropological digs, community-based social work, or laboratory experiments?
Are simulations and gaming used to imitate systems, entities, or processes to see how they might behave in real life?
Academic Support Systems
We all need a little help from time to time. Even if you've never struggled before, college-level academics can be more challenging than their high school counterparts. How important is it to you that a college has robust academic support systems, such as tutoring, a writing center, personalized academic advising, or services for learning and/or physical disabilities?
Also consider whether a college has support programs for students hoping to attend graduate school, such as test prep courses (GRE, GMAT, LSAT, MCAT, etc.), sessions on how to successfully apply to graduate school, and assistance in securing scholarships.
Career Services
For most college-bound students, the overriding goal is to earn a degree and begin a successful career. Ensure that the potential colleges on your list offer a range of services designed to help you land that first position:
Selecting a major for your intended career path
Building a resume and writing cover letters
Learning how to apply for jobs
Offering interview simulations
Hosting on-campus job fairs and online job boards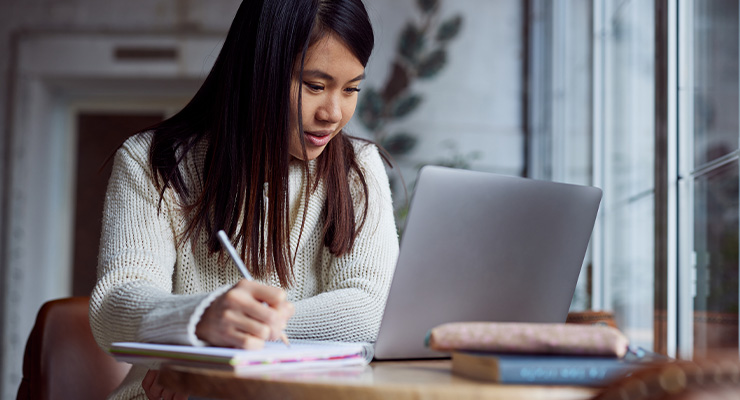 Step 3: Visit Campus to Determine Academic Fit
Still having trouble narrowing your list down to 6-10 reach, match, and safety schools? An on-campus visit can be a great way to get your lingering academic questions answered. You'll have opportunities to see the facilities where you'll learn, ask questions of academics in your area of interest, and find out more about some of features discussed above. Some students find that colleges near the bottom of the list rise to the top after a campus visit, and vice versa.
If USF is on your college list, come visit any one of our three Florida Gulf Coast campuses to see whether we're the right fit for you. Tours are offered multiple times throughout the week, but it's best to visit during the academic year to get a true sense of what it's like to attend USF.
We've also compiled a Q&A sheet to help you reflect on your academic priorities and determine what's most important to you in a college. Download it now to get started.