Don't Make These Common College Application Mistakes

Throughout your high school career, you've poured yourself into your classes, built a strong portfolio of accomplishments, and dedicated countless hours preparing for a great SAT or ACT score. The college application represents the last step in your path to college. Now that you're so close, don't fall victim to any of the common college application mistakes that can trip you up at the finish line.
Find out which application errors get noticed by admissions teams. Even seemingly minor, innocuous oversights can present a major threat to your chances of acceptance. From the application itself to external factors, discover how you can avoid the most common mistakes that can derail your college plans.
Applying Exclusively to Colleges Outside Your Reach
Institutions prominently feature the average test scores and GPA of their accepted students for a good reason: They want to clearly state who has the best chance of acceptance. They don't want anyone who falls well below their average student profile to waste time and money applying, and they certainly don't want to go to the effort of evaluating students who are unlikely to find success at their institution.
Can students who academically fall below the standard range of applicants still get in? Sure, it happens. But it's generally a special circumstance:
Exceptional SAT/ACT score that offsets low GPA
Exceptional GPA that offsets low SAT/ACT scores
Students who faced a life-changing event or major hurdles


Any of those circumstances apply to you? If you're still dead set on attending a school that falls into the "reach" category, explain your circumstances to the admissions office in your application. Just don't forget to apply to other colleges that are a better academic match to give yourself the best chance of acceptance somewhere else.
Displaying an Unfamiliarity With the College
Nothing turns off application evaluators like a student who clearly lacks a familiarity with their college and the application requirements. As well as failing to meet the minimum GPA and test scores, these students may exhibit a fundamental misunderstanding of many important aspects of the institution:
Majors and concentrations available
Student events, activities, and resources
Surrounding community and regional culture
Institutional interest, affiliation, or founding focus


Before offering you a spot in their class, colleges want to know you'll be successful there. Displaying a basic unfamiliarity with their institution significantly decreases the likelihood that you'll flourish as a student there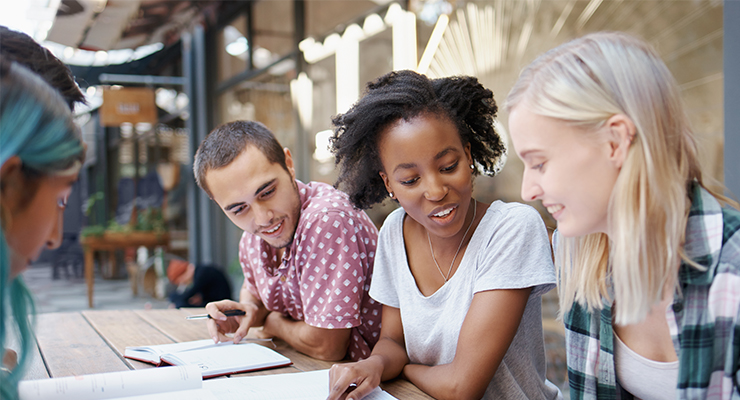 Submitting a Late Application
In the college admissions arena, timing is crucial. Obviously, submitting an application after the published deadline will usually get yours shuffled into the reject pile. With the exception of highly irregular circumstances, such as a global pandemic, institutions typically stick to their published deadlines.
But submitting your application just before the deadline could seriously hurt your chances of acceptance, too. Particularly for institutions with rolling admissions, applying as early as possible can give you a big leg up. These schools evaluate qualified students as they receive their applications, which means you have a greater chance to earn one of the open seats early on. As those seats fill up, your chance of acceptance dwindles.
Failing to Show Initiative and Ambition
Institutions don't just want to see your academic abilities. They want to admit well-rounded students who possess a sense of purpose and drive. To find those students, admissions offices look for a strong list of extracurriculars:
Sports
Student organizations and clubs
Volunteering
Music and/or arts involvement


Remember, colleges want to see that you exhibit maturity and commitment. A 20-item list of extracurriculars won't do you any good if you only stuck with each one for a week. Instead, aim for a handful of commitments that you kept all four years of high school.
Didn't have time to participate in extracurriculars due to financial or family circumstances? Make sure to note this on your application. A strong work history could also count as a justifiable extracurricular, particularly if it was for the same employer over the course of several years.
Forgetting to Submit All Required Documents
Filling out a college application is one thing. Providing all the forms and required documents is an entirely different matter, and students often forget this important step. In many cases, completing the actual application is easier than gathering the required documents:
Standardized test scores
Official transcripts
Immunization records
Proof of residency
Proof of language ability (international students)


In addition, you must submit the FAFSA to be considered for federal, state, and institutional financial aid programs. Failing to complete the FAFSA by the deadline could significantly shrink your pool of available aid.
Exhibiting Maturity Red Flags
Attending college is your first big stepping stone toward adulthood. With all the newfound independence, colleges pay close attention to your level of maturity as an applicant. Even if you have an incredible academic record in high school, you may struggle without the structure and stability of living at home.
This lack of maturity may take the form of excessive parental involvement. Colleges want to know that you possess the drive to succeed on your own because mom and dad won't be following you to campus or reminding you to study. If a parent or guardian is too involved in the application process, admission offices may have doubts. You should act as the primary point of contact with the admissions office and complete the bulk of the application on your own.
Another surefire way to sabotage your application is questionable online material. If you have public social media accounts, review your posts before college admission offices do. Profane, illegal, and vulgar posts can seriously hurt your chances of acceptance. In some cases, offers of admission have been rescinded due to controversial content. Colleges simply don't want to take chances on students who might be an embarrassment to their institution.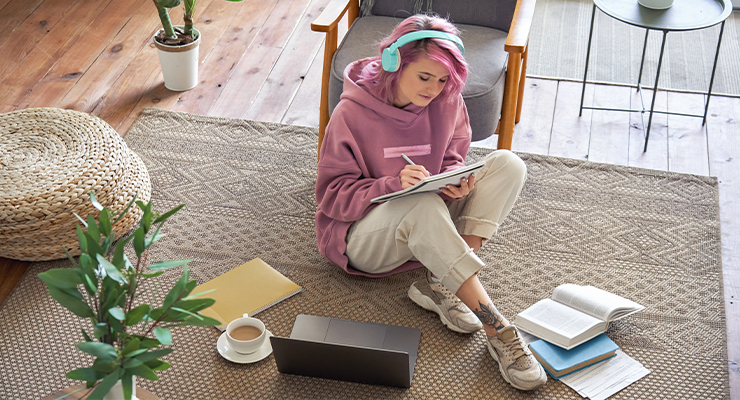 Finishing Your Senior Year With a Whimper
Colleges want to see your final high school transcript to ensure that you took your grades seriously up until the very end of your senior year. Submitting an application with a significant drop in academic performance during the last few months of school signals that you're not ready to step into a college classroom.
Colleges often base admissions decisions on patterns of behavior. A student who begins celebrating graduation early by neglecting senior year just doesn't exhibit the dedication needed to meet the challenges of college-level courses. In addition to sinking grades, "senioritis" may be characterized by unusual amounts of tardiness, lots of absences, disengagement with previous clubs and organizations, and an excessively easy class schedule that requires minimal effort. Any of these behaviors presents a warning sign to colleges, which look for dedicated students who will enter their freshman year with the momentum of a strong senior-year performance.
Treating Your Acceptance Like a Matter of Life and Death
Your family has a three-generation history of attending.
You're a diehard fan of the college's athletic programs.
Your best friend or significant other is attending.


There are countless reasons why you may have your heart set on a particular school, but it's important to keep everything in perspective. You're attending college to get a great education that leads to a rewarding career. Sure, it's easy to get sucked into the lore and tradition of a certain institution, but you don't need that extra pressure. Give yourself other options.
When your college prospects look bad, remind yourself that you can have an incredible experience at many other institutions. Find the school that fits your specific situation, not some dream you've been building in your mind.
Remember that transferring is also an option after completing a year or two elsewhere. Whether you follow a formal transfer program the university offers, like USF's FUSE program, or you just knock out a few semesters at a local college, this is a more realistic path to acceptance than just hoping for the best.
Ignoring Help When You Need It
The college admissions process can be long, confusing, and frustrating. It demands a lot of your time and effort, and it's easy to get overwhelmed. When that happens, don't ignore your struggles. Get help.
Colleges and universities all have admissions professionals who are ready and willing to give you a hand. They were hired to support students just like you who are struggling to gather documents, access the right forms, and complete all the confusing application requirements. Seeking their support in no way reflects poorly on you, but refusing help when you need it can. If you're preparing to apply to USF and have questions, don't hesitate to reach out to our Office of Admissions. Our experienced team can clear up any confusion and help you submit your best possible application.
Use Our Checklist as a Quick Reference
We covered a lot of information here. If you need a quick reference guide for later, download our College Application Checklist. It provides a streamlined reminder of the most common college application mistakes that hurt your chances of acceptance.