10 Things I Wish I Knew Before College

College can be terrifying, especially that freshman year. As a junior at the University of South Florida, I speak from experience. I have failed and succeeded in many aspects of my college career, and I'm here to help you by sharing what I've learned. Here are 10 things I wish I knew before college started.

10. Make Sure Your Passion Really Is Your Passion
There is a huge difference between doing something you enjoy and doing something that sets your soul on fire. Maybe that sounds a little dramatic, but the point is that you really need to think about what you want to study in college.
I can't even count how many of my classmates changed their majors, but at least one changed three times in the first two years of college. This affects graduation timelines, financial aid, and overall well-being.
It's a pretty good idea to identify your interests before college or even during freshman year. It puts you miles ahead of people who don't take the time to think their future through.
This is your education and future; you should be invested in finding the career path that works best for you.
9. Maintain a Part-Time Job
I have had a part-time job since my sophomore year of high school, and it turns out that the benefits aren't limited to the wallet.
Here's a message driven home by many of the guest speakers in my classrooms who talked about my field of interest: When it comes to who gets hired and who doesn't, the people who maintain decent grades while building a good work history are more appealing applicants than those with good grades but no record of responsibilities beyond school. Employers want to see job experience, and they particularly want to see that you can stick with a job and perform well.
Going to school often means giving up a job. The awesome thing about USF is that it helps students find work on campus and off.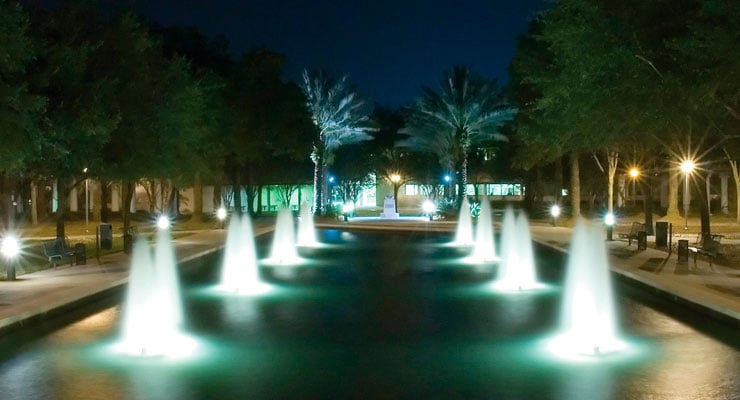 8. Let Go of Toxic People
This one is important, folks. I have had my fair share of being disappointed with people who weren't adding to my life. Getting worked up over and fixated on the wrong people made my grades drop and my stress rise, so I started choosing to be with people who wish the best for me.
College is filled with people who have ambitions and drive similar to yours. It's OK to let go of old friends, relationships, and ideas to make room for new perspectives and companionship. Find your forever people.
7. Find a Student Organization to Be Part Of

My biggest regret is not becoming a part of Greek life or joining one of the countless clubs and groups you can connect with at college. I can't think of a better way to find your forever people and be exposed to tons of events in the community. You may be amazed at how quickly you go from "I don't have any plans" to "I don't know which plan to pick."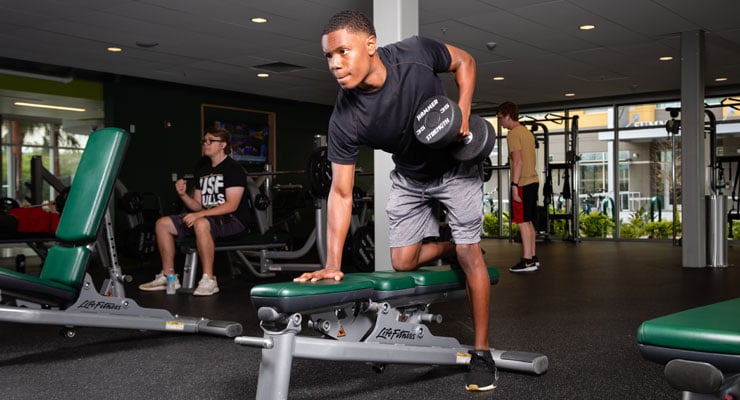 6. Rent Your Textbooks

The money you can save by renting textbooks is worth the extra time it takes to keep your books in good condition. According to College Board, textbook prices and school supplies cost about $1,200 a year.
Don't rent your books the first two days of class, though. Get a feel for your classes, because sometimes professors assign readings from books not mentioned in the course syllabus. If you have to use a library book, return it on time. Avoid all extra fees at all costs.
5. Work Out

You do not have to become a gym rat, but do your body a favor and get your heart rate going. Go for a 30-minute walk a few times a week. You can sweat off your stress. Working out improves your mood and energy, allowing you to be a little less coffee-dependent.
Money not spent on coffee is money saved, and calories burned working out are calories that don't add up. The money saved on coffee doesn't have to be spent on gym fees, either. Like most schools, USF offers several campus recreation options where students can play sports, work out, and swim for free. This will also help you avoid the freshman 15, those pounds gained through a college lifestyle that features too much fast food, too little activity, and irregular eating habits.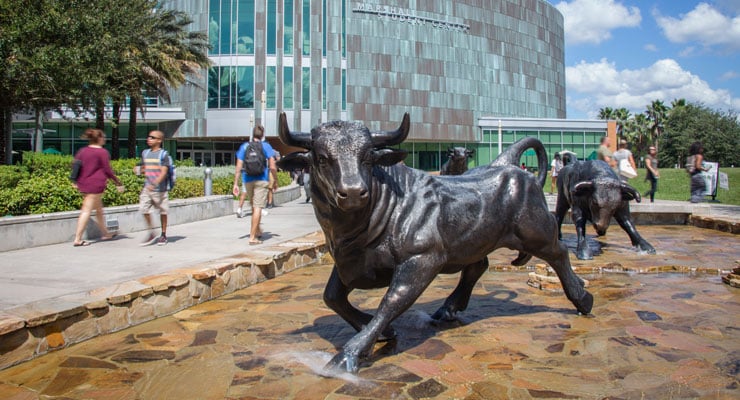 4. Avoid Procrastination
This is coming from the queen of procrastination, but it's solid advice. Start projects and homework early. Do a little every day so when the due date arrives, you aren't facing an impossible task. Save yourself the stress of pounding out a paper in a couple of hours.
3. Pajamas Are In – Take Advantage of Being Super Comfy
Remember how in high school if one strand of hair was misplaced you would have a bigger meltdown than early 2000s Britney Spears? Yeah, no one really cares in college.
No one is judging you if your hair has been in a bun since spring break or if you haven't bothered with lipstick since orientation. No one really cares that you've worn the same sweatpants two days in a row.
Point is, the campus is filled with preoccupied people; what you wear is not something they will remember. What does matter is that you show up to all of your classes to get good grades and earn that degree.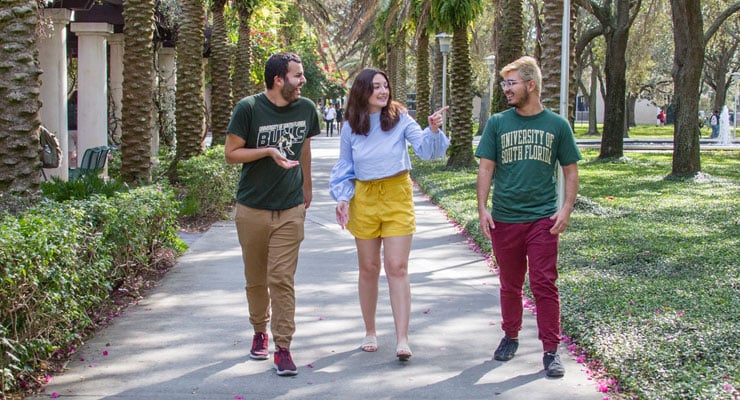 2. If You Aren't an Early Bird, Don't Sign Up for the Worm
I cannot stress this enough. If you know you have a hard time getting up in the morning, do not sign up for early lectures. You just graduated high school where your school days started early, so you tell yourself, "Oh, I can get my class out of the way early in the day and be productive for the rest of the day." Don't fall for it.
That thought quickly becomes, "Oh, I skipped this class once last week. And attendance isn't mandatory, so I'm sure skipping today won't hurt me much." Say goodbye to your GPA and any sympathy your professor will have for you.
This is why advisor appointments are so crucial. Advisors offer great guidance on schedules.
Get to know all the scheduling tools your school offers, too. USF has OASIS, an online planner that makes signing up for classes so much easier than finding course reference numbers.
1. Have Fun, but Take College Seriously
College is expensive. With that amount of money and your future at stake, don't take your classes lightly. Planning a night out? Make sure you are caught up on all your assignments. Want to skip a class? Plan for it occasionally, but don't make it a habit.
Go ahead, enjoy your time in college, but don't forget why you are there. Your student loan servicers won't.
When you start college, keep these tips in mind and you'll have an edge on most of the people in your class.
If you need information on becoming a Bull, the USF Office of Admissions is ready to engage. Contact us online, or reach us by phone at 813-974-3350.