7 Ways to Celebrate the Holiday Season on a College Student's Budget

The holiday season is here. Time to do all your favorite activities: make snow angels for two hours, go ice-skating, and eat a whole roll of Toll House cookie dough as fast as you can. But wait! This is your first year away from home, on a new college campus. Is there even snow? Do you have access to enough Toll House cookie dough? Is your roommate on board with the four main food groups: candy, candy canes, candy corns, and syrup?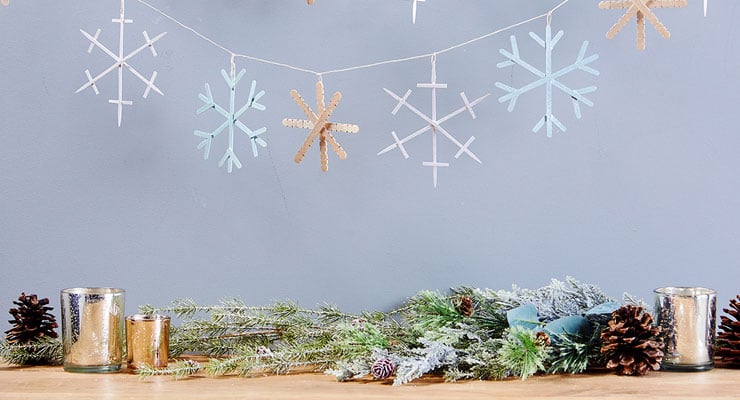 If you're on campus this holiday, it's normal to feel homesick for your family traditions. But as a college student, you've got the chance to make your own traditions and celebrate the season in new and exciting ways — from creating a sustainable Christmas tree to crafting a DIY dreidel garland. Don your ugliest sweater, grab some hot cocoa, and get ready for these seven ways to celebrate the holiday season on a college student's budget.
7. Embrace the Climate
Out-of-state students: You might feel nostalgic for your hometown's weather, but a new climate will make you rethink your favorite December activities. That's a good thing.
On the sunny Gulf Coast, where USF is located, we trade in snowmen for sandmen, watch lighted boat parades, and tour the most over-the-top, kitschy Florida decorations. And yes, you can make sand angels.
If you're living up north for the first time, practice your rendition of Do You Wanna Build a Snowman, because it's all you'll be asking your roommate. And invest in some warmer mittens.
6. Learn New Traditions
With friends and classmates from all over the world, you'll never have such a great opportunity to expand your knowledge of holiday customs –– and maybe discover a new favorite. Just look at how Christmas festivities vary around the world:
For the Italian tradition of the "Feast of the Seven Fishes," families eat seafood and drink wine on Christmas Eve.
During Iceland's Jolabokaflod, participants exchange books on Christmas Eve, then read them with a warm drink. The name Jolabokaflod translates to "Christmas Book Flood." Sign us up!
In Japan, people head to KFC for fried chicken on Christmas Day. It's so popular that sometimes the lines are two hours long. (Honestly, this may be the ideal feast for college students.)
Not sure what holiday your peers celebrate? Wish an inclusive "Happy Holidays" until you know which special day is meaningful to them. Here are three common celebrations in December:
Christmas, on Dec. 25, commemorates the birth of Jesus Christ, although it is celebrated by both the religious and nonreligious. It is a celebration of wonder and the promise of peace on earth. In the United States, people might attend church services, decorate trees, sing carols, bake special treats, and exchange gifts (or find them under the tree from the legendary figure of Santa Claus).
Honoring African-American heritage and culture, Kwanzaa (which means "first fruits") is celebrated from Dec. 26 through Jan. 1. Each of the seven days centers around a value: unity, self-determination, collective work and responsibility, cooperative economics, purpose, creativity, and faith. People light black, red, and green candles representing each value and decorate with symbols such as African sculptures and flags. Kwanzaa is a secular holiday, so participants may also observe religious holidays such as Christmas.
Hanukkah, which starts Dec. 22 and ends Dec. 30 this year, honors a moment in history thousands of years ago. After the Jewish people conquered an oppressor and reclaimed their Temple, a "small quantity of oil to light the Temple's menorah miraculously lasted eight days." The holiday represents victory against all odds. It also serves as a reminder of the Jewish worldview, "which insists that humans are unique, that we possess not only physical bodies but a spiritual component, that our actions are not predetermined but freely chosen, that what we do is not predetermined, and makes a difference," as this New York Times article explains. During the holiday, families gather to eat food (particularly food fried in oil), play the spinning top game of dreidel, pray, and light the menorah.

5. Listen to those Jingle Bells
Get into a festive mood with our favorite tunes:
4. Deck the (Residence) Halls with Boughs of Holly
Assemble your friends and tackle one of these DIY projects. Best case scenario: Your residence hall becomes worthy of Martha Stewart. Worst case scenario: you bond over your Charlie Brown Christmas tree.
Winter Wonderland
Let it snow with these simple wooden snowflakes that you can make in three hours. (You'll need to spray-paint them, so make sure to do that step in a well-ventilated area rather than in your room.)
Hanukkah
For the less crafty among us, this project is a good place to start: All you need are simple, white plates and some foil tape to make dishes adorned with the Star of David. Are you ready for a challenge? Level-up your decor with this homemade dreidel garland.
If you live off-campus, you can also craft your own modern menorah out of these floating candles. If you live in campus housing, check with your residence hall leadership to find out if you are allowed to light a menorah at Hanukkah. Many residence halls do not permit open flames of any kind. (You can always go with an LED version like this one.)
Kwanzaa
Again, you may not be allowed to light candles if you live on campus. That's where this DIY kinara comes in. Yes, it is challenging (you'll need a well-ventilated place to spray-paint jars and stain a plank of wood), but the modern look will be worth it. When it's finished, place LED tea candles in each of the jars.
Looking for a simpler DIY? Craft this woven mat from construction paper, or create your own red, black, and green Kwanzaa garland.
Christmas
It's going to be hard to fit a full-size evergreen in your dorm room, so you might as well craft your own Christmas tree from recycled material. When you're knee-deep in super glue and cardboard pieces, take heart that you're saving the planet.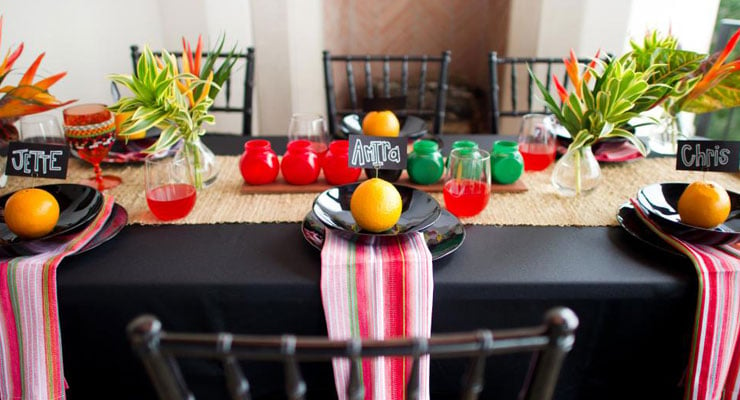 3. Host a Holiday Gathering
Yes, a holiday feast is possible on a college student's budget: Just invite your friends to bring their preferred holiday treat to a potluck. You'll only have to spend the money on ingredients for one dish, but you'll get to eat them all.
2. Make Your Holiday Merry and Green
This year, you can try these easy techniques to save the Earth (and your budget) while still engaging in your favorite traditions:
Wrap your gifts using reused paper bags or glass jars. It's a small action that makes a big difference.
Send e-cards instead of snail-mail cards.
If you plan to use candles in your celebration, swap out the paraffin variety for ones made from beeswax, soy, or palm oil.
Buy plastic-free gifts, or better yet, make your own. Who doesn't appreciate homemade peppermint bark?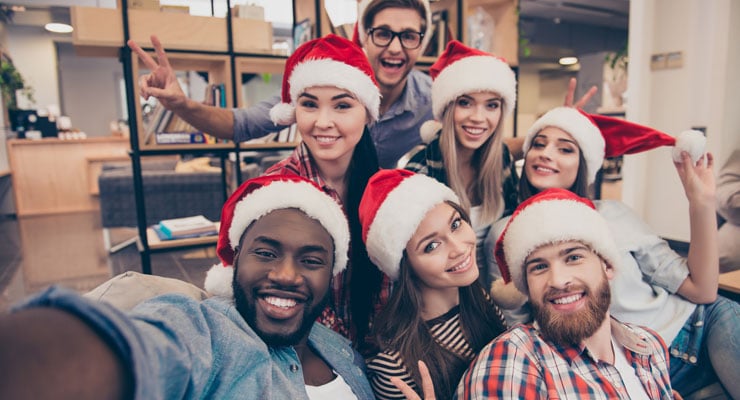 1. Spread Holiday Cheer
The best way to spread holiday cheer isn't necessarily singing loud for all to hear. It's helping others who may be having a difficult holiday season. Ask your student life center how you can make a difference through community activities such as:
Remember that the season can be stressful, so take care of your own mental health by checking in with your college's wellness center.
However you choose to celebrate this year, we wish you Happy Holidays from all of us at the USF Office of Admissions. Remember, you can always contact us online or by phone at 813-974-3350.