Tips for Dealing with Homesickness

Starting college comes with some radical changes. You're in a new environment surrounded by new people. Sure, you'll get a rush of exhilaration at all the new faces and places, but the upheaval will likely take its toll on you. The good news is that there are simple and effective tips for dealing with homesickness.
Recognizing Homesickness
When you start college, you're probably looking at four or more years away at school. If you're far from home and struggling to adapt, that can seem like an awfully long time. It's easy to see why homesickness can weigh so heavily you.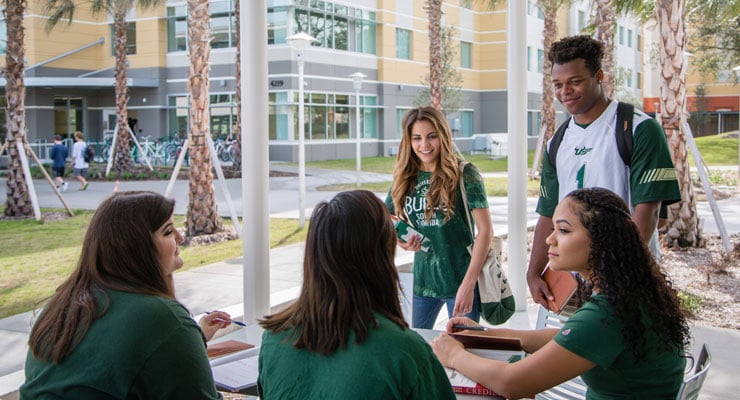 Sources of Homesickness
You don't have to be a psychologist to identify homesickness, but it helps to know why some college students have a tougher time with it than others. Some of the sources of freshman homesickness include:
Some students who push parents away to embrace the independence of college life "cut themselves off from the family connection they miss." This void can create a sense of detachment and serious loneliness. Some students may even blame their parents for the sense of detachment all this creates.
Parents can worsen homesickness by stressing their own problems with the separation and overwhelming the student with attention.
Then there are students afflicted with "the curse of the happy high school." These new college students were popular and important in high school, accomplished students who in many cases had to leave behind romantic relationships they cherished. They may watch all that crumble as they find it hard to connect in their new environment.
Symptoms of Homesickness
Even though the new college environment may be challenging, college students can find solutions there, too. Health and Wellness, USF, is a prime example of what a school can do to embrace and assist its students. It's a student affairs community that addresses students' emotional, environmental, intellectual, physical, and social needs through information and tangible resources.
Health and Wellness staff stepped up to identify some of the red flags of homesickness:
Feeling anxious
Feeling like you don't fit in
Feeling lonely or isolated
Feeling sad and perhaps getting teary when thinking of home
Having trouble sleeping
Being unable to fully enjoy what you are experiencing
Being irritable
Experiencing mood swings
Going home every weekend (if possible)
USF Shares Tips for Dealing with Homesickness
When it comes to easing homesickness, Health and Wellness staff tout these tips as effective approaches:
Be proactive and get involved on campus early and develop a routine that features healthy behavior.
Explore the campus. Before starting classes, walk through your schedule. Find your parking areas or bus routes, and know where to find the important offices and services. Familiarity can bring comfort.
Check in with friends and family as needed.
Talk to someone about how you are feeling.
Take advantage of counseling services.
Consider coaching to help you get adjusted.

Make Yourself at Home on Campus
Health and Wellness stresses the importance of getting connected on campus as a homesickness cure and deterrent.
Staff readily shared additional ideas and identified tools to help you shake the homesick blues, including programs USF offers:
BullSync is a way for USF students to connect online with student organizations and members who share their interests and passions.
USF's Center for Leadership & Civic Engagement focuses on leadership development, civic engagement and service, student organizations, and community partnerships.
USF's Sport Clubs program helps students "engage one another by learning, practicing, and competing on and off campus in over 40 different competitive and recreational sports."
New Student Connections is a USF resource where help for new students includes peer coaching on strategies for a successful transition into college life and how to get involved on campus.
The institutional knowledge of your resident assistant is a key residence hall resource for battling homesickness.
Greek life and religion- and faith-based organizations can also be a source of support.
Don't Let It Get Out of Control
Homesickness is an expected and usually manageable part of becoming a college student. It also can evolve into something worse, so it's important to acknowledge your symptoms and recognize when they're the sign of something more.
Depression can be mistaken for homesickness. Homesickness can also trigger anxiety and/or depression, so it's not something that should be brushed aside. Use the campus resources you have available to help.
If you have any questions about the resources available at USF, contact the Office of Admissions.