Grants and Scholarships 101

As college costs continue to rise, many families are left wondering how to pay for it all without acquiring a mountain of debt. Fortunately, there is help available in the form of grants and scholarships. Get the scoop on these key forms of financial aid and learn how to make them work for you.
The Basics on Grants and Scholarships
Unlike student loans, grants and scholarships are gift aid, which means they do not need to be repaid. It's essentially free money that can help reduce or eliminate your tuition bill and help you avoid unnecessary college debt.
There are some differences, though. Scholarships are often merit-based and awarded for specific attributes, such as academic achievement, athletic skill, intended career path, or membership in an organization. Grants, on the other hand, are typically awarded based on financial need.
Some grants and scholarships are limited to one year. Others are renewable, which means you may be eligible to receive them for all four years of undergraduate study. For renewable grants, you may need to show that you still have financial need from year to year, while renewable scholarships may require you to maintain certain eligibility requirements, such as a high GPA.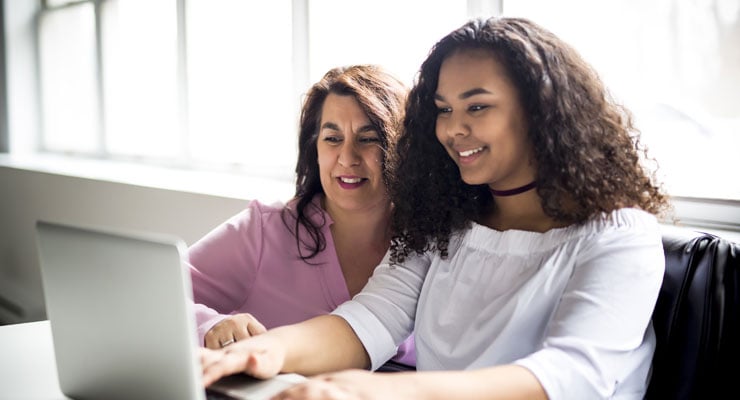 How to Get (and Keep) Grants and Scholarships
You'll have to do a bit of legwork to qualify for these valuable awards, but the payoff is worth it. Here's how:
3. Explore Awards
While some students enlist the help of paid consultants, there are a multitude of ways to find college scholarships for free.
Check with colleges to which you've applied – many offer need-based and merit-based scholarships or a combination of the two.
Research private organizations to see if they offer scholarships, including your parents' employers, religious groups, local businesses, and civic groups.
2. Apply for Awards
To qualify for most grants, you'll need to complete the Free Application for Federal Student Aid. The FAFSA is used to determine your financial need for grants and other forms of financial aid. Many scholarships also require that you complete the FAFSA as part of the application process.
For scholarships, narrow down your choices and create a list of awards that interest you. The application process can be time consuming, so carefully evaluate each scholarship and only apply for those which are a good fit.
1. Maintain Your Awards
If your grant or scholarship is renewable, it's likely that you will need to demonstrate you are a viable candidate from year to year.
Find out about all the policies and procedures for renewal. Be sure to ask:
How often is eligibility reviewed?
When does the review occur?
Do you need to reapply to ensure renewal? How often?
What forms do you need to submit?
Common requirements that must be met to renew your award include:
Avoiding legal and academic violations
Maintaining a minimum GPA
Studying in a specific academic program
Making satisfactory academic progress
Participating in sports
Completing community service hours

Avoid Scams
With all the research and paperwork involved in finding grants and scholarships, you may be considering whether to hire a scholarship consultant. Be careful when going this route – there are many dishonest people seeking to take advantage of students and their families.
Learn how to spot some of the common scams, such as requiring a credit card number to hold a scholarship. Legitimate consultants will never ask for personal banking information or guarantee that they can get you a grant or scholarship.
Want more information about financial aid at USF? Visit the University Scholarships and Financial Aid Services website, or contact financial aid at 813-974-4700.