Written by: Glen Besterfield, PhD // Apr 15, 2020
---
Last updated: Apr 16, 2020
The coronavirus (COVID-19) global health crisis has left us all in a state of uncertainty. This spring, none of us has known what to expect from one day to the next. That makes planning the next few weeks, not to mention the next few years, extremely challenging.
If you're at the end of your high school career, this epidemic has no doubt left you with some questions that you never thought you'd be asking. For those wondering how to pick a college during the coronavirus outbreak, we're here to help. I'm Dr. Glen Besterfield, the University of South Florida's dean of admissions, and I've decided to help answer some of the college questions you're probably asking yourself in this age of social distancing, shortages of critical items, economic uncertainty, and widespread confusion.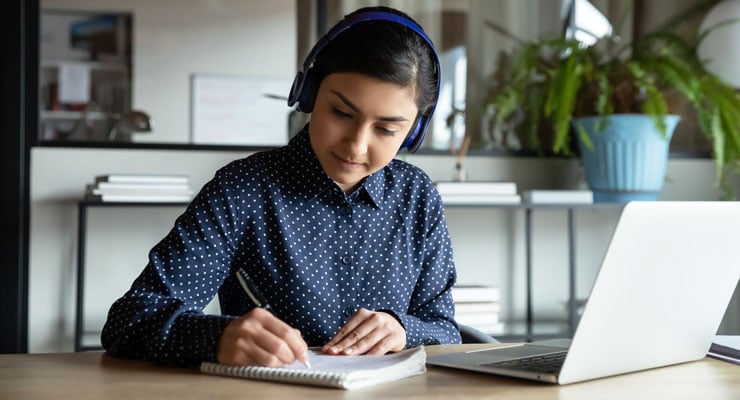 How Will this College Treat Me During this Pandemic and Other Health Emergencies?
One of the best ways to see how a college will treat you in the future is to look back at how they've treated students recently:
Did they quickly respond to the outbreak to keep students safe?
Did they provide informational resources and guidance during the threat?
Did they keep their residence halls open for students?
Did they properly reimburse students?
Did they adjust academic policies?
Did they set up a student support fund or program to help those who struggled?
Did they show empathy during this time of fear and uncertainty?
If the answer to any of these questions is no, you may want to learn why. It's possible that the school's small size just did not allow it the resources to take such actions. However, you also want to evaluate whether such decisions indicate something else.
At USF, we've taken several big steps to support our current students during this health crisis. We immediately went to full remote instruction to limit community spread. We allowed Spring 2020 students to elect for satisfactory/unsatisfactory grading in response to the disruption. We also made exceptions for on-campus students who could not vacate their residences due to a variety of factors, including health, hardship, and status as an international student. Finally, USF students who left campus were issued housing and meal plan refunds.
How Did the College Initially Handle the Coronavirus (COVID-19) Outbreak?
If you're concerned with how a college will react to the lingering effects of the coronavirus in Fall 2020 or another health crisis, again, do a little digging into how they responded recently. Do you think leadership took a strong stance and acted decisively? Did leaders provide the community timely, transparent updates? Do you think they made the right decisions regarding classes, study abroad, and on-campus students?
Next, try to determine whether the college has kept the community informed of its plans moving forward. Even if the updates are that no decision has been made yet, it's reassuring if schools provide this information and offer some timeline for when to expect more details. This includes decisions regarding admissions, financial aid, classes, orientation, housing, and more.
How Has COVID-19 Affected Deadlines for Applications, Admission, Deposits, and More?
If you're a high school senior finalizing your plans to start college this year, deadlines have no doubt been a major source of anxiety for you. Thanks to remote work, though, many college admissions departments are continuing to work at nearly the same level of efficiency. Students who have already applied and submitted all required supporting documents are generally seeing little impact on acceptance decision timing.
However, many colleges are conscious that missing documents students may need to submit, such as transcripts, medical records, and letters of recommendation, are more difficult to get at this time. As a result, some colleges and universities have extended their final application deadlines. At USF, students now have until April 17 to fill out their applications, and they must send all supporting documents by April 24. USF has extended the deposit deadline to May 15 and implemented a COVID-19 deposit waiver for those who can show economic hardship due to the COVID-19 outbreak.
How Will the College Support My Health and Well-Being?
The coronavirus outbreak has shined a spotlight on our personal health. This doesn't just include physical health. The isolation that has been thrust upon us all has led to a tremendous realization of the importance of mental and emotional health.
Many colleges recognize the importance of a holistic perspective on student health and have invested in those campus resources that support students inside and out:
Health center and pharmacy services
Mental health support
Career and employment support
Fitness and recreation options
Healthy dining options
Safe residence halls
Student clubs and organizations
If you have any questions about the health and wellness services a college offers, it's important to find answers before you commit. You're not just attending college for the academics. This will likely be your home for the next four years, so you need to ensure you're in an environment where you feel safe and supported, particularly if you're attending a school that is out of state or a long distance from home.
Does the School Have a Strong History of Providing Effective Online Instruction?
This health crisis has probably shaped the way we'll be learning for many years to come. Most colleges transitioned the rest of their Spring 2020 semesters to an online format. That exposed some glaring discrepancies in the quality of online instruction among institutions.
Thanks to this spring's broad and rapid transition to online learning, the number of online class offerings has surged. If you're interested in the flexibility and convenience of online classes, it's important to pick a college with a history of providing solid online learning. This includes intuitive platforms, interactive materials, and course structures that lend themselves to remote instruction.
At USF, we feature a digital learning team dedicated to transitioning face-to-face academic courses into engaging online offerings. This includes the use of powerful multimedia content produced by an in-house team of designers, videographers, and photographers. Since 2007, the team has won 60 international awards for their video and multimedia work in support of university clients. Over the past seven years, USF's team has designed more than 620 online courses.

How Can I Visit Campus?
Maybe you want one more trip to campus to confirm it's the college for you. Perhaps you're still in the research phase and want to get a general feel for life at that college. In either scenario, you're probably out of luck if you expect to physically visit in the next few months. The coronavirus outbreak has effectively shut down most college campuses, meaning all tours, campus events, and programs have been canceled or moved online until further notice.
That doesn't necessarily mean you're left scrolling photos online. Many colleges have invested in video and interactive virtual tours of their campuses, giving you a better feel for student life. This includes USF, where students can take a virtual tour of each of our three beautiful campuses.
How Accessible Is the College During Times of Uncertainty?
The coronavirus (COVID-19) outbreak has thrown universities into a state of chaos. Classes, on-campus life, and future programs have all been affected. Through it all, though, many colleges have still managed to find a way to stay accessible to current and future students.
At USF, our entire admissions staff has transitioned to working remotely. Although we may not be at our desks, we are operating at nearly 100 percent capacity in remote settings to answer questions, process applications, and support new USF students. In these times of uncertainty, you want a college that still manages to put its students first.
If you have any questions about how USF is handling the coronavirus outbreak, please see our New Student and Parent Toolkit for more details. If you have questions for our Office of Admissions, please contact us via email at admissions@usf.edu.