Is Starting at a Community College Right for You?

Community college can be your first, best, and final step in a post-secondary education, or it can be a lifesaving way to rescue a derailed plan to attend a dream college. Junior college serving as an academic lifesaver is a fairly common story, but there are also many no-drama reasons why starting at a community college might be right for you.
Suppose you get sick during your senior year of high school and your GPA collapses, along with your Ivy League aspirations. You can map a path to a bachelor's degree through an associate program. One or two years and a number of transferrable college credits later, you may get the welcome mat to your college of choice.
What Is Community College?
Community college (aka junior college, city college, technical college) at its core is a two-year path to an associate degree or academic certificate. Although often overlooked in the college planning discussion, recent trends show it's a popular option for many students:
42% of all students were enrolled in a community college in Fall 2014
25% of full-time undergraduate students were enrolled in a community college in Fall 2014
39% of first-time community college students in 2008 earned a credential within six years
10% of first-time community college students in 2008 who earned a credential completed a degree at a four-year institution
The Upsides of Community College
There are many upsides to starting at a community college. In fact, many schools have admission agreements with public colleges that allow students to transfer approved credits toward a bachelor's degree. The typically smaller classes at junior colleges mean students can get more one-on-one time with instructors and personalized instruction.
If you finish high school with a weak academic record, aren't sure about your academic or career goals, or are unable to afford the next step, a two-year school is a less expensive option where you can pursue a certificate, work on your academic record, and explore academic and career opportunities while saving money for the next step.
More than half of junior college students go part-time, often because of family and job obligations that are keeping them close to home and put them on the junior college track in the first place. This helps students achieve their goals and move forward toward their bachelor's degree.
In addition, many community colleges offer honors programs. These programs provide students with experience in academically challenging courses similar to what they would experience at a university. This helps students prepare for academics at a four-year university.
Although you may be somewhat familiar with community colleges, you probably don't know all the reasons starting at a community college makes sense for your wallet and future:
Cost: On average, one year at a public two-year college costs about $3,440 for in-district students compared to $9,410 at a public four-year university for in-state students. Public four-year college for out-of-state enrollees is $23,890 per year. Private four-year colleges cost on average $32,410 per year.
Financial aid: Federal student loans are available for studies at community college, and so are a variety of scholarships.
In-demand education opportunities: Programs at junior colleges tilt toward the science, technology, engineering, and mathematics (STEM) degrees and certificates that employers value.
Traditional college living: About 25 percent of two-year colleges now have live-in programs, extracurricular activities, and networking opportunities along the lines of what four-year schools offer.
Professional certificates: Certificate programs such as those in hospitality, electronics, business, or computer science fields allow people to fine-tune résumés for jobs or advance at an existing job without the expense of a graduate degree.
Online classes: Community colleges are quick to adapt to student learning needs and technology, and they responded to declining enrollments this decade by pushing online options.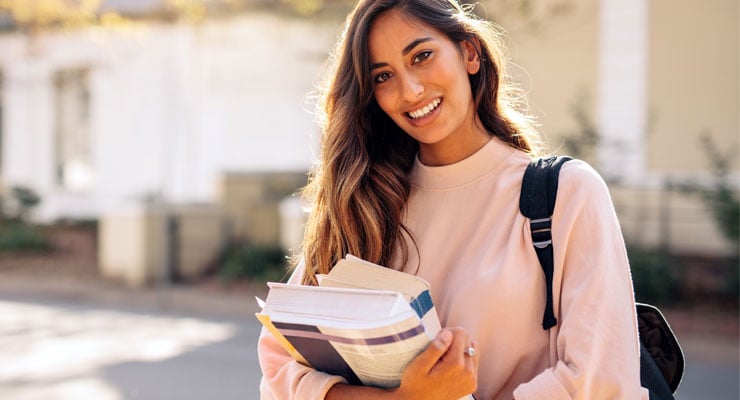 The Downsides of Community College
There are also some downsides to starting at a community college. For example, the social engagement that comes from living on campus at a public university isn't available at most junior colleges. Many fellow students will be working and coping with family responsibilities when classes are over, and many of them will be much older. This means that campus community life will be more limited.
Some students at junior colleges are there because they want the easiest possible route to a degree, so they may not be very involved in classroom discussions.
Even with some community colleges incorporating elements of a four-year college, students looking for a traditional college experience could be disappointed with what most junior colleges offer:
If you want a four-year degree from a community college, you probably face a geographic challenge. Florida, Hawaii, Texas, Washington, and West Virginia are among the few states that allow some public community colleges to offer four-year degrees.
There are limited academic paths (credits) for people seeking a liberal arts education.
The academic workload at community colleges typically is much lighter than what four-year schools impose, so self-motivation is a must.
If your ultimate goal is enrollment at an out-of-state college, accruing transferrable credits may be problematic. That's why you need to work with your academic advisor from day one and tell them your academic goals.
4-Year Path for Junior College Students
If you're searching for a 4-year college path following community college, you're in luck at USF. Students at eight Florida College System schools can reach out to USF for guidance on how to turn their community college studies into the foundation for a four-year degree at our university known as FUSE.
Along with supporting the transfer process through guidance on choosing classes, FUSE offers activities and workshops that link students to the university. According to our website, FUSE "gives students a direct, efficient pathway from the Florida College System institution to a USF System institution."
Our USF admissions advisors are happy to answer your questions about the USF admissions process, so contact us online or by phone at 813-974-3350.