The Benefits of Studying Abroad in College

Studying abroad is a unique, high-impact experience that will aid you personally, professionally, and academically. Aside from being a life-changing experience, you'll gain skills beyond what you can learn in your campus classroom.
These benefits of studying abroad in college include, but are by no means limited to, gaining global competencies and global networking, language acquisition and practice, and new skills for the workplace. You'll also be rewarded with the chance to study at in-state tuition rate, get out of your comfort zone, and just have a lot of fun.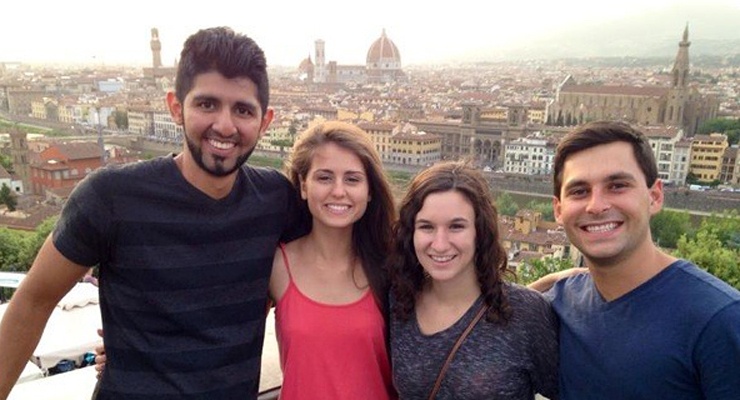 Global Competency and Global Networking
Universities and employers are all about global competencies and awareness these days. However, only about 10% of undergraduate students nationwide study abroad, making this a missed opportunity for the majority of college students. Studying outside the U.S. offers an incredible way to distinguish yourself from the crowd when applying for graduate schools, medical schools, internships, or jobs. Studying abroad also gives you the opportunity to see the world through another culture's lens, and gain the skills to tackle problems from a new perspective.
You'll also gain an awareness of other cultures, diversity, and respect for the cultural norms and perspectives of other countries. This shows employers that you have the skills to work in today's ever-changing global climate. In addition, every study abroad program relates to your degree or offers an internship, service-learning project, or research opportunity. This allows you to network with professors at your host university, meet local employers and businesses, and work alongside students all over the world.
Cost Matters
If you're like most students, college isn't a time when you'll have a ton of extra money floating around. This makes it difficult to justify spending a few weeks or months in an incredible destination overseas. But you may be surprised that studying abroad in college is a lot more affordable than you thought.
All USF Direct Credit and Exchange programs are charged at the in-state tuition rate! Even if you are an out-of-state or international student, you will get the in-state tuition rate for your study abroad program. There are also many scholarships and funding resources available, and nearly all of the financial aid you may already receive can be applied towards study abroad.
Gain Valuable Workplace Skills
According to the National Association of Colleges and Employers, some of the top skills that employers look for include problem-solving skills, communication, leadership, flexibility and adaptability, and teamwork. All of these can be sharpened on a study abroad program. During your experience, you'll likely have to overcome language barriers or adapt to changing travel plans that are out of your control.
Most students use extracurricular activities or student groups to demonstrate these skills, whereas a study abroad program will give you real-world experience and amazing stories to illustrate what you learned if you're asked during an interview. USF will even work to make sure that after you get back from your experience you know how to put these skills on your resume, talk about them in an interview, and use everything you've learned.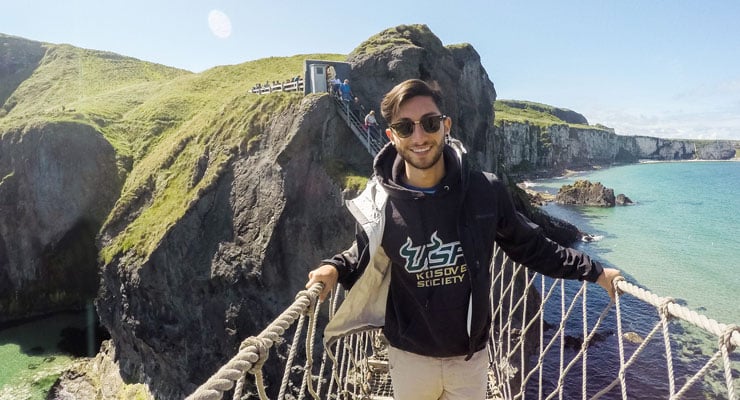 Language Skills and Proficiency
The best way to learn a new language is to really immerse yourself in the culture. Even if you do not study a language during your study abroad program, hearing it every day will help whether you want to brush up on your skills or get introduced to a brand new language.
The best part? Your destination is your classroom. Interacting with locals in their native language will both introduce you to another culture and give you valuable practice speaking in their native tongue.
Break Out of Your Comfort Zone
Many students feel they gained more independence, maturity, and self-confidence by stepping out of their comfort zone on a study abroad program. Plus, the reality of studying outside the U.S. will force you to learn new skills and grow more rapidly in this real-world setting with real-world implications.
Feel like you spend too much time sticking with your herd? Travelling elsewhere is a great opportunity to branch out and meet individuals you may have never befriended before. You may even make some friends that you keep for a lifetime.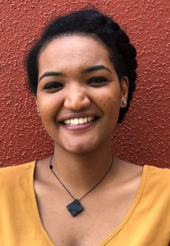 "Studying abroad has been the most fulfilling college experience during my time here at USF. Being able to directly engage with international communities has provided me with a newfound respect for other cultures and perspectives. Now that I have returned, I realize the significance of studying abroad was to equip me with essential skills that can translate across my personal and professional endeavors. It is these skills that have fostered me to become a better researcher, student, and overall, a better individual."
-Hiwot Zewdie, Class of 2019, USF in Japan
Just Have Some Fun
There are many professional and academic benefits to studying abroad, but some of the best ones are the memories that you make! From trying crazy new foods, swimming in an ocean on the other side of the world, or traveling with your best friends, you will get to cherish these incredible memories long after your trip ends.
Even better, studying abroad may give you the chance to cross a few experiences off your bucket lists. This includes seeing a specific place or visiting world-famous landmarks. College is all about having new experiences and meeting new people. Some of the most incredible people and experiences probably aren't on your campus, so discover the incredible study abroad opportunities waiting for you at USF!
Questions about starting your journey at USF? Contact our Education Abroad team to find out how easy it is to get your passport stamped and make some incredible memories.