What Does Superscoring Mean in College Admissions?

Aside from adding jargon to the college admissions process that sounds like comic book dialogue, superscoring lets applicants put their best face out there with the SAT and, in fewer cases, the ACT. But what superscoring means in college admissions is a mystery to many people who could benefit from using it smartly.
What Is Superscoring and How Is It Done?
Most college-bound high school students take more than one whack at the SAT and ACT. Superscoring lets you select your best scores by section and bundle them, or, in some cases, lets your target school select. Either way, your best scores rise to the top.
Not all schools superscore, and not all do it the same way. Superscoring also depends on the test you took.
ACT Superscoring
ACT tests are divided into four sections: science, reading, math, and English. Your ACT score is the average of the four scores from these sections. Usually, your ACT superscore is the average of your best section scores from all the ACT tests you took. You typically pick the scores you want forwarded to the schools you are courting.
SAT Superscoring
SAT tests in two sections: evidence-based reading and writing, and math. The sum of these two scores is your SAT score. Usually, your SAT superscore is the sum of your best section scores from all the SAT tests you took. You typically have the option of eliminating the lowest scores by having the schools you are courting weigh results/scores only from testing dates of your choice.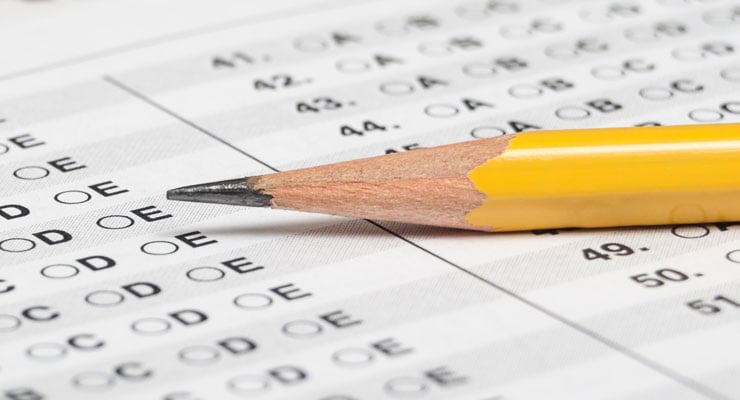 Who Uses Superscoring?
Google the question, "What colleges use superscoring?" and you'll get over 50,000 results. Because we're focusing on the SAT and ACT, you really need to again narrow your question down by test type.
Which Colleges Superscore the ACT?
College Board is one good option for finding out which schools superscore the ACT. This resource keeps tabs of schools' superscoring policies on the ACT, so you can see which do and which don't.
Which Colleges Superscore the SAT?
PrepScholar is one resource with a long list of schools that superscore the SAT. That list includes a section with statements from some schools on superscoring policies. The statements show, among other things, that:
Some schools superscore SAT and ACT; some do just one or the other.
Some schools superscore a mix of SAT and ACT scores.
Some schools will look at both but use only the best of one.
Some schools superscore across old and new versions of the SAT, but most don't.
The takeaway here is that checking the superscore policies of your colleges of choice is a must before making your picks on test results.
What Does Superscoring Mean in College Admissions?
The benchmark of standardized testing, the SAT, has been around since the 1920s. However, the testing methods and focus have evolved since the Roaring '20s, with superscoring among the latest tweaks.
Once again, when addressing what superscoring means in college admissions, the answer is a two-parter:
What does superscoring in college admissions mean for schools? Fundamentally, it means more prestige through higher scores. With standardized test scores, a key statistic for schools is the 25th to 75th percentile of students. Within that bracket are 50 percent of a school's students. Superscoring pushes up the base and the ceiling of scoring for the middle group of students, and improving standardized test scores in that segment can yield bragging rights.
What does superscoring mean in college admissions for students? If a student needs to retake tests to improve just one or a couple of sections, preparation can be tailored to the critical areas.
Does USF Superscore?
USF does superscore, and the university clearly states its policy under the GPA & Test Requirements section of the admissions page:
USF considers your highest submitted section scores across all SAT and ACT test dates. Final admission decisions will be made using only your highest cumulative scores. Each time you submit test scores to USF, we will update your record with any new high scores. We strongly encourage you to submit your scores each time you take the SAT or ACT. Sending your scores each time you take the SAT or ACT can benefit you by allowing us to consider you for all available enrollment-related opportunities.
If you have questions about USF, including its superscoring policy, contact the Office of Admissions online or call us at 813-974-3350.