Why Choose to Major in the Liberal Arts?

As you research different colleges, you'll probably start learning about different college majors as well. With so many majors available, you might feel overwhelmed. Whatever path you take, earning a college degree has three distinct benefits. A college degree provides you with technical knowledge, a rewarding social experience, and gives you durable life skills. Think about all of your options, and realize that there are many benefits of choosing to major in the liberal arts.
What Can You Learn from College and the Liberal Arts?
First, college can provide you with the technical skills you need to be successful in your chosen field of study. For example, you might choose to major in accounting, engineering, nursing, cybersecurity, philosophy, English, or something else. Regardless of the major you choose, you'll learn the concepts and theories involved, how to conduct research, and how the key ideas apply in the real world.
Second, college can provide you with a rewarding social experience, acquainting you with a diverse network of peers and often introducing you to people who will become lifelong friends. You'll also have the opportunity to learn alongside scholars and teachers who are at the top of their fields.
Third, college can provide you with durable life skills that will enable you to be an engaged citizen and live a meaningful and rewarding life. Liberal arts majors are especailly useful for providing this added perspective to your college experience.
What Are Liberal Arts Majors?
Typical liberal arts majors include English, Philosophy, and History. However, there are many more majors in the liberal arts as well. In addition to conveying technical knowledge about their respective fields, each of these majors also teaches students how to think critically and to write and speak effectively.
Types of Liberal Arts Majors at USF:
English Literature and Writing
Modern Languages
History
Philosophy
Humanities
Communication
Religious Studies
The liberal arts exposes students to the social and historical context that underlies contemporary issues and concerns. In so doing, a major in the liberal arts helps students to be more responsible, engaged citizens and professionals.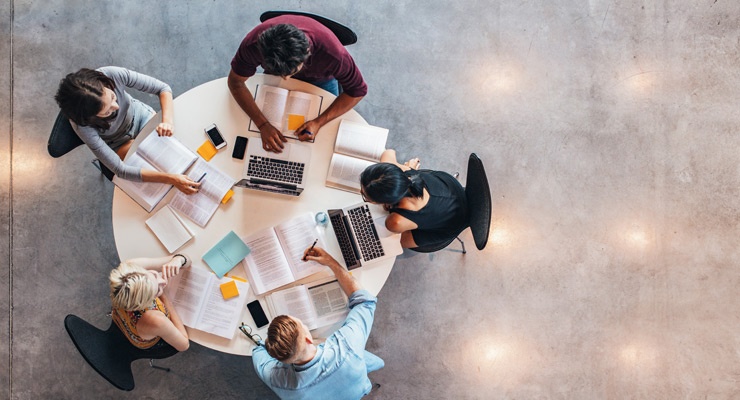 What Are the Benefits of a Liberal Arts Degree?
As noted above, if you choose to major in the liberal arts, you'll learn the technical skills you need for your specific field, and you'll learn other important skills needed in the workforce. The benefits of a liberal arts degree include the technical skills, social experience, and durable life skills.
While you may have heard otherwise, most employers overwhelmingly prefer to hire liberal arts graduates, reasoning that it is easier to teach someone technical skills than it is to educate them in how to think and to communicate. You'll learn the skills you need to be successful in the workforce and in life.
Employers often look for people who can:
Think critically, creatively and independently
Communicate effectively (in both oral and written forms)
Apply logic and reason to the analysis of problems
Conduct rigorous data analysis and research
Work well with others on a team
Understand data analysis
Make independent decisions
The case for majoring in the liberal arts is clear. Even in an unsteady job market, you'll have the skills employers want. These degrees are effective ways to seek employment or graduate education, but even more so, they offer a perspective that truly prepares students for happy, enriching, and engaged lives and careers.
Interested in a liberal arts degree at USF? Learn more about our departments, programs, majors, and concentrations. You can also learn what next steps you need to take to apply to USF by contacting our admissions team online or by phone at 813-974-3350.