What Is Preeminence and Why It Matters to You

You may have heard that the University of South Florida was recently designated a Preeminent State Research University by the Florida Board of Governors. It's a historic achievement over 10 years in the making, and it comes with millions of dollars in new funding that will benefit USF, its students, and the entire Tampa Bay region. What is preeminence, you ask? We'll give you the quick rundown and explain why preeminence matters to students, like you.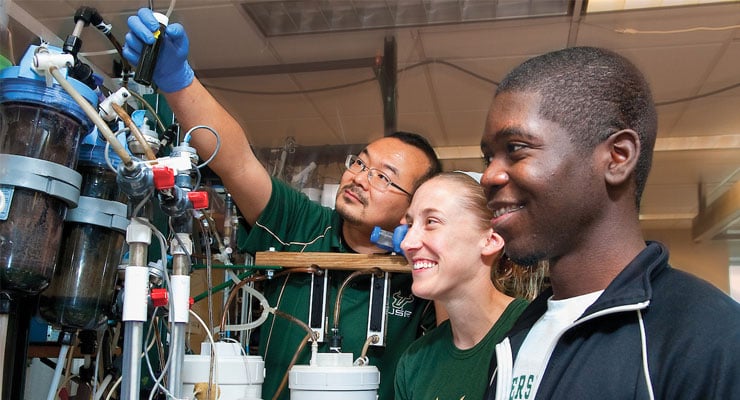 Why Does Preeminence Matter to You?
It may not seem like this new designation will affect you, but preeminence actually has big benefits for our students. The millions in additional funding provided by the State of Florida will allow USF to invest in:
Implementing New Student Success Initiatives
We'll continue to build on the programs and services that help students like you succeed in college and graduate on time.
Our efforts over the last several years have led to a 70 percent six-year graduation rate; near elimination of the graduation rate gap by race, ethnicity, and socioeconomic status; and recognition by Education Dive as Institution of the Year for our student success efforts.
Hiring Nationally Prominent Faculty Members
New professors in critical areas such as cybersecurity and the health disciplines of heart, brain, and spinal research mean you'll learn from some of the top minds in their fields.
Lowering Student-to-Faculty Ratios
Students learn better in smaller, more personal environments, and by hiring additional faculty, you'll get exactly that.
Enhancing Research Activities
Our undergraduates have the option to conduct research (as early as their first year) alongside renowned faculty. By investing in the areas of heart health and medical engineering, including the new Morsani College of Medicine and Heart Institute facility, students will have more opportunities to get experience in these emerging fields.
Increased Value of Degrees
Graduating from a preeminent institution means that your degree will be more highly regarded in the marketplace when you go to search for a job.
What the Preeminence Designation Means
Established in 2013, the Florida Preeminence Program rewards high-achieving universities based on 12 metrics, including graduation rates, student retention rates, research expenditures, and the number of patents awarded. To earn preeminence, a university must meet or exceed 11 of the 12 benchmarks.
In 2016, USF was designated as the state's first Emerging Preeminent State Research University for meeting nine of the 12 requirements. Over the next two years, USF's six-year graduation rate and student retention rates improved, and the university qualified for full preeminence in June 2018.
The preeminence designation comes with an increase of approximately $6.15 million in new funding from the State of Florida every year. The amount of additional dollars awarded for preeminence each year is determined by the Legislature and Governor through the annual state budget.
USF is just the third Florida university to earn preeminence, joining the University of Florida and Florida State University—a remarkable achievement for a university that's half the age of its peers.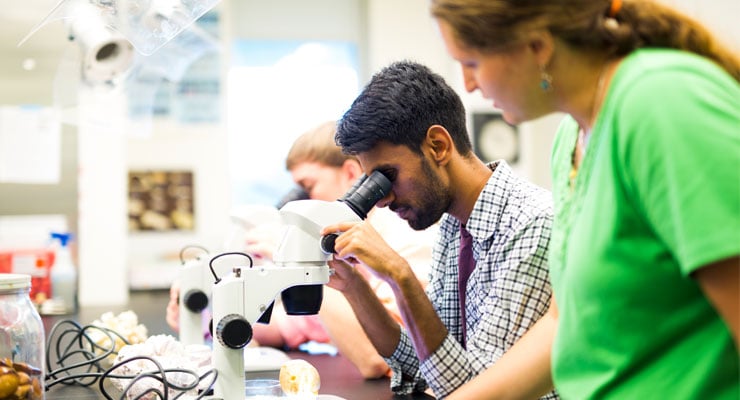 Looking Forward
Never content to rest on its laurels, USF has set its sights even higher. In the coming years, some of USF's goals include:
Improving freshman retention and four-year graduation rates (currently 90 percent and 60 percent, respectively)
Increasing our $442 million endowment
Improving our national U.S. News & World Report ranking (currently 44th best public university)
Striving for membership in the prestigious Association of American Universities
It's a tall order, but our history of achievement suggests we will rise to the occasion.
Learn more about the benefits of preeminence, the historic journey to earn the designation, and updates on the university's progress.
Want to become a student at our highly regarded university? Visit our Admissions website to learn more about the application process.
Our USF admissions advisors are happy to answer your questions about the USF admissions process, so contact us online or by phone at 813-974-3350.