Who to Contact During Every Step of the College Admission Process

At the beginning of the college hunt, the admissions office is typically your go-to contact for general information, campus tours, and application submission. At USF, our Office of Admissions handles those responsibilities. However, once you're admitted, there are a host of other campus partners you'll work with to complete your enrollment. Read on for information on who to contact during every step of the college admission process.
Financial Aid and Scholarships
Whether you need assistance with completing the FAFSA, applying for scholarships, or getting answers about your financial aid award, you should reach out to the financial aid office for help. USF's Office of Financial Aid offers walk-in service on all three USF campuses, an online Q&A service, and even a chat-bot!
Please note: For questions about USF admissions scholarships, please contact the Office of Admissions.
Campus Housing & Dining
Planning to live on campus? Contact the housing and residential life office for information on everything from housing tours to housing styles and housing costs to housing applications. After you've moved in, this office will probably be responsible for billing, move-in/move-out instructions, maintenance requests, and other housing-related matters.
USF offers on-campus housing at the Tampa and St. Petersburg campuses. Students living on campus also will select a meal plan for use at USF's numerous dining halls, cafes, and restaurants. Contact USF Dining to learn more about the meal plans available, the cost, and how to sign up.
Student Health Services & Immunizations
One of the first things you'll need to do before enrolling is submit your immunizations and medical history. At USF, Student Health Services is where you'll submit your medical information, and this office can assist you with questions about this requirement and releasing any holds placed on your account for noncompliance.
Once enrolled at USF, you can take advantage of the robust medical services provided by Student Health Services on all three of our campuses.
Orientation
Orientation offers incoming students the chance to meet classmates, explore the campus, and learn academic skills that will help them be successful at college. All new students at USF are required to register for an orientation session. As part of USF's orientation, you will meet with an academic advisor and register for classes. The Office of Orientation can help you with making event reservations for you and your family, paying the event fee, and answering questions about the orientation process.
Bookstore
Your campus bookstore operates as a hub for your textbooks and academic supplies. Depending on the size and location of your college, the bookstore may include a variety of other items, such as college merchandise and apparel.
With a selection of textbooks, general books, computers, course materials, and supplies, the USF Bookstore ensures every USF student is prepared for success. Call, contact, or come into the campus store or conveniently shop our websites. We have stores at all three USF campus locations.
Campus IDs
Your campus ID card is an essential item that will allow you to access campus services, resources, and locations. Every new student at USF is required to obtain an official USF ID card as soon as they arrive. Called the USFCard, it is a multi-functional card with digitized photo and electronic identification and validation. Learn more about how to obtain your ID card on our website.
Parking and Transportation
Planning to drive to campus for classes? You'll probably need a parking permit. Contact Parking & Transportation Services at USF for information on the type of permit you'll need at each of our three campuses, costs, and the lots where you'll be permitted to park.
Veterans Services
Depending on the size and services offered, your college may have a specific office dedicated to helping military veterans enroll and succeed. Ranked fourth among the nation's most veteran-friendly schools, USF offers a number of unique programs and resources for student veterans, including a Veterans Achievement Center and on-site Department of Veteran's Services representative. The Office of Veteran Success oversees these initiatives, and they stand ready to help veterans with benefits requests, scholarships, and more.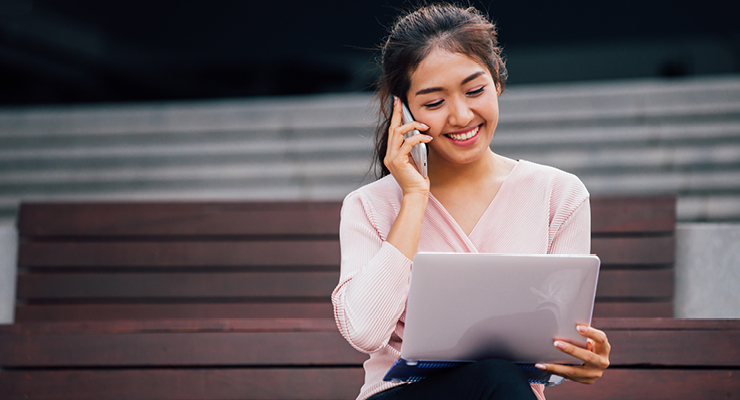 Accessibility Resources
Most educational institutions today understand the importance of supporting all students, and they've invested resources to create an academic environment where everyone can thrive. At USF, Students Accessibility Services works to ensure that students with disabilities participate in all aspects of university life. If you need disability accommodations or special technology services, SAS can assist you on all three USF campuses.
New Student Programs and Experiences
Transitioning to college doesn't stop with orientation. Sometimes students need some extra support as they make this leap, and they can often find it on campus. USF's new student programs cultivate community, foster a sense of belonging, and provide individualized support. This ensures that each student feels cared for and that they matter, sees possibilities and hope, and accesses knowledge and resources here at USF. Check out the activities available on your home campus.
Parent and Family Programs
Entering college impacts the whole family, not just the student attending. Fortunately, many colleges and universities offer resources to help everyone with the adjustment. The Office of Parent & Family Engagement at USF provides families with support throughout a student's time at USF. They are here to assist, guide, and walk alongside parents during the journey as a USF family member.
Keep Your Contacts Close at Hand
Depending on the size and location of the college or university you attend, you may find many of the offices and resources listed above to help you transition and succeed. Note that for smaller institutions, one office may be responsible for multiple services, so keep that in mind when you're looking for support.
For a reference of all the contacts you'll need during the college admission process on our three USF campuses, download our handy directory.