7 Factors to Ignore When Picking a College

Like many high school seniors, you're on the cusp of making one of the biggest decisions of your life — where you'll choose to go to college. Choosing where you'll spend the next four years of your life is something you've likely spent the last few years dreaming about.
You've probably done a ton of research on the schools at the top of your list — not to mention that your inbox is likely overflowing with informational emails from the colleges you're considering. You've looked at things like the cost of attendance, school sizes, and more important considerations, but there are likely other things on your mind as you make your final decision.
While it's good to get a sense of the whole picture when choosing a school, certain things shouldn't sway your decision either way. Let's look at seven factors to ignore when picking a college.
7. Your High School Friends
Your friends probably feel like the center of your whole world right now, and you can't imagine not having them by your side every single day. However, when looking at schools, you all probably have different strengths, life goals, and unique considerations. This is why it's crucial to decide which school is best for you and your future instead of choosing to go where all of your friends are going. Nowadays, it's much easier to maintain relationships with people we prioritize by staying digitally connected. And, once you set foot on campus, you're bound to meet new people who might end up becoming lifelong friends.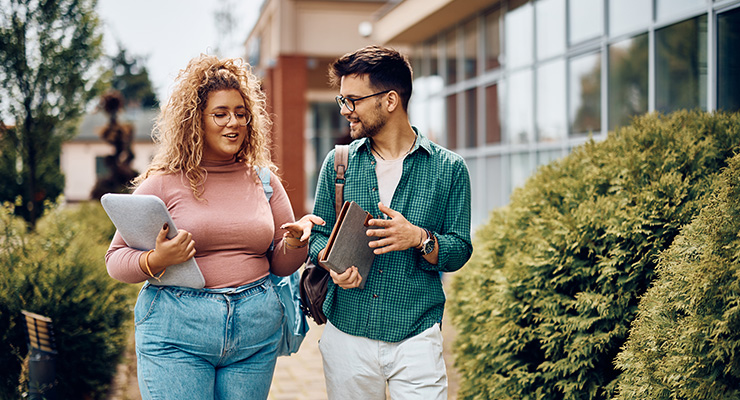 6. Your Significant Other
If you have a significant other, you're likely already thinking about how this next stage of life will impact your relationship. While you certainly have some big decisions to make about your future together, keeping your college decisions and relationship decisions separate is essential.
It could be tempting to follow your boyfriend or girlfriend to their college of choice, but the reality is that the future of your relationship is still uncertain. The best thing you can do is choose the college that aligns with your individual goals first and then work out how that will impact your relationship later.
5. Your Family's Expectations
For some students, there's a lot of pressure to choose a college that aligns with their parents' goals for their life. While it's good to listen to your parents and seek their advice while making this life-changing decision, you shouldn't pick a college just because it's their preferred school for you. If the universities on your list are similar in cost and academic experience, your parents' preferences should not influence your choice.
4. Small Differences in College Rankings
Every year, U.S. News & World Report releases its annual rankings of colleges. This report looks at everything from admissions, class size, academics, and more. It's great to know where your top choices rank, but it's also easy to get caught up in the hype of the statistics.
The difference between a school that ranks #54 and another that ranks #67 is probably slight. If you're stuck on the stats, consider whether the school of your choice continues to rise in the rankings year after year. That can demonstrate continued growth, which is important because you'll be there for four years.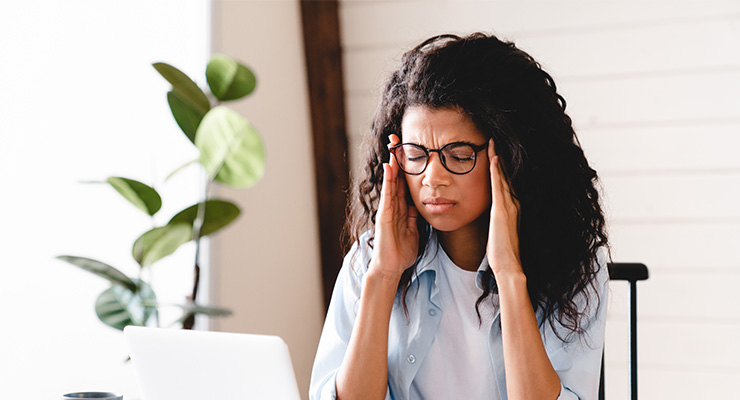 3. Winning Sports Teams
We get it — nothing beats the feeling of watching your college sports team win a high-stakes game against their rival (GO BULLS!) As much as we love watching our Bulls crush it on the field, the truth is that unless you're a student-athlete, the winning record of the sports team on campus probably isn't going to have much of an impact on your college experience. And you can bet that students on campus will be wearing their university gear with pride regardless.
2. Party Culture
If you're letting whether a college has a strong "party culture" influence your decision on which school to attend, think again. Partying shouldn't be your priority when it comes to investing in your future with higher education. If having an active social life is important to you, then explore the number and variety of student organizations that are offered on-campus. Whether you choose to party responsibly while at college, you'll have fun and make memories that will last a lifetime — no matter which school you attend. Focus on researching the things that will help you choose the right school.
1. School Mascot
Okay, there are some weird school mascots out there — for example, Harvard's mascot is a literal pilgrim. Oddly enough, some of the silliest college mascots tend to be for the most popular schools. Even if a school's mascot has you scratching your head, it shouldn't sway your decision to attend. After all, not every college's mascot can be something as cool as a Bull tend to be for the most popular schools. Even if a school's mascot has you scratching your head, it shouldn't sway your decision to attend. After all, not every college's mascot can be something as cool as a Bull!
Focus on the Things that Matter
As you prepare to choose where you'll go to college, it's crucial to focus on the right factors and ignore the things that don't matter. Considering things like academic programs and the cost of attendance instead of mascots and party culture will help you make the right choice.
To help you navigate your college decision, we created a list of things to consider and things to ignore when considering the schools on your list, which you can download by clicking on the button below.