How to Avoid College Scholarships and Grants Scams

Applying for college scholarships and financial aid can be overwhelming. There are so many different websites to comb through, and it feels like there are an infinite number of scholarships and grants to apply for.
Scammers take advantage of this situation and use a variety of schemes to target students with fraudulent offers that can result in loss of money or even identity theft.
Make sure you don't fall victim to scholarship and financial aid scams by learning about the types of scams and how to avoid them.
Common Scams to Avoid
Look out for these common scams when applying for grants and financial aid.
Financial Aid Scams
Financial aid scams are especially dangerous because they can put you at risk for identity theft and other severe consequences since financial aid often requires filling out personally sensitive data.
Financial aid paperwork program: Some companies claim they can make you eligible to get financial aid and, for a processing fee, they will handle all the program's paperwork. In reality, they are filling out the FAFSA, and they may use false information about your financial situation to qualify you for more financial aid than if they told the truth. In addition to losing out on money, you could also get in trouble for providing false information on your FAFSA if you fall for this scam. Students and parents should fill out the FAFSA together to ensure the application is completed accurately.
Advance-fee/low-interest loan: This scam offers a suspiciously low-interest educational loan that requires you to pay a fee before you receive the loan. Real educational loans do not require an up-front fee when you apply and they deduct fees from the disbursement check. If the loan you're applying for is not issued by a bank or other reputable lender, it is probably a scam.
Scholarship Scams
There are a variety of scholarship scams to watch out for, including the following:
Scholarships for profit: These scams may look just like a real scholarship application, but they require an application fee. They receive thousands of applicants and charge fees from $5 to $35 to apply. In turn, they will only pay out $1,000 scholarships to a few random recipients and still pocket a huge profit, if they award any of the money at all.
Scholarship prizes: In this scam, you're usually told that you've won a scholarship worth thousands of dollars, but you have to pay a redemption or disbursement fee before they can release the prize. Be suspicious if you have been told you've "won" something you never entered.
Scholarships that never materialize: In these scams, you'll be encouraged or required to send money upfront, and then you'll receive nothing in exchange. Victims will believe they simply did not win the scholarship, but they've actually been scammed.
Guaranteed scholarship search service: Scholarship matching services will guarantee that you'll win a scholarship or they will refund your money. Instead, they may disappear with your money or send you "matching" scholarships that are difficult to qualify for.
"Exclusive" scholarship database: This scam claims to have access to exclusive information or a secret scholarship database, which doesn't exist — all information about scholarships can be freely found online.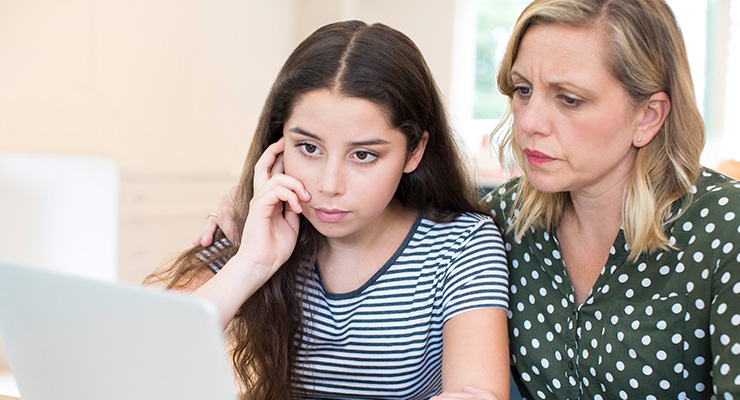 Scholarship or Financial Aid Seminar
Companies promote seminars where you can learn about scholarships and financial aid. While some are legit, many are scams that involve high-pressure sales pitches where you have to pay immediately or risk missing out on the "opportunity." If you do attend a seminar, the U.S. Federal Trade Commission recommends the following steps:
Don't pay any money at the seminar.
Investigate the organization by searching their name online plus the words "scam" and "complaint."
Don't trust "success" stories since they may have paid people to give testimonials.
Don't do business with anyone hesitant to give details or answer questions.
Ask how much money you will have to pay and the company's refund policy.
Signs of Scholarship or Financial Aid Scams
If someone advertises an offer with these phrases or something similar, it's a scholarship or financial aid scam:

"Guaranteed or your money back."
"You can't get this information anywhere else."
"We have exclusive access."
"It will only cost."
"I just need your credit card or bank account information to hold this scholarship."
"I just need your FSA ID."
"We'll do all the work for you."
"The scholarship will cost some money."
"You've been selected/you're a finalist [for a contest or scholarship you never entered.]"
"Act now."
"You just need to attend our scholarship seminar."
In addition to those specific phrases, common scholarship and grant red flags include:
Guarantees: If there is any guarantee of winning a scholarship, it is a scam
Unsolicited offers: If you did not request information from a provider giving you an offer via phone, email, or mail, be very careful. Scholarships are often awarded through an application process — they aren't given out randomly.
Limited-time offers: While scholarships typically have deadlines, if a provider says that a scholarship is only available for a limited time, it's a scam.
Fees: Legitimate scholarship opportunities are always free. Don't ever pay to apply for a scholarship, even if it's just $5.
Personal Information Requests: Scholarship applications typically require contact information, such as your email address, phone number, and street address. However, be careful if the provider requires private information, like your social security number, bank account, or credit card information.
Eligibility: If a scholarship has very open-ended, broad criteria to which almost anyone can apply, it may not be legitimate.
No Contact Info: Scholarship providers should provide contact information if you have any questions. If there isn't any way to get in touch with the provider, they are probably a scammer.
Best Practices for Avoiding Scams
If you're looking for financial aid or scholarships, follow these guidelines to avoid falling for scams:

Protect your personal information.
Fill out the free FAFSA form to apply for financial aid.
Never pay anyone to fill out or process your FAFSA.
Don't tell anyone your FSA ID username or password.
Review your financial aid offers and track what you've applied for and received.
Ask a guidance counselor for recommendations on scholarships and financial aid.
Reach out to the financial aid office of the school you intend to attend for information.
Never pay at a seminar.
Think before you hire consultants, since some consulting services may be scammers, while others, while legitimate, might not be that helpful.
Use reputable sources for your scholarship and financial aid search.
A general rule of thumb — if it's too good to be true, it probably is. Also, remember that you do not have to pay for help finding money for college or with the FAFSA. The Office of Federal Student Aid recommends using the FAFSA form's online help and the Federal Student Aid Information Center.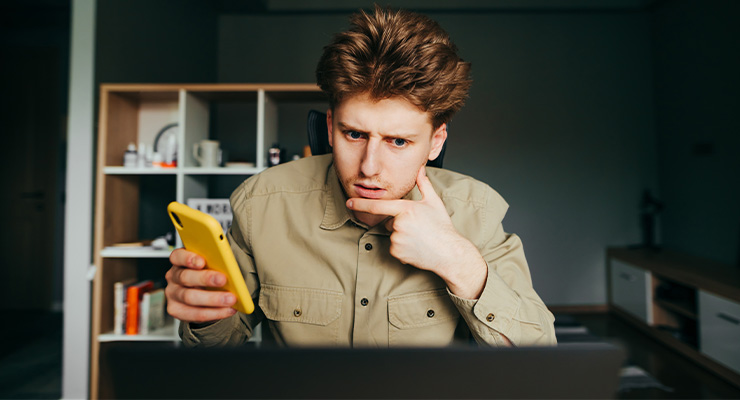 What to Do if You've Been Scammed
If you have encountered a scholarship scam or been a victim of a scholarship scam, there are several agencies you can report the company to:
How to Find Legitimate Scholarship and Financial Aid Opportunities
There are a variety of legitimate resources when it comes to scholarships and financial aid. When trying to determine the legitimacy of a website, consider the following:

Is there contact information and an "about" page with clear information on the company?
Does the site request financial or personal information?
Is the site regularly updated?
Are there grammatical or spelling errors?
For more information, read our article on top ways to find college scholarships for free and download our scholarship resources guide below.