Top Ways to Find College Scholarships (for Free)

Does the thought of student loan debt make you break out in a cold sweat? Are you counting dollar signs at night instead of sheep? College isn't getting any cheaper. However, you can make it more affordable by earning college scholarships.
Scholarships help to reduce your costs, and unlike student loans, they don't need to be repaid. It's FREE money! Technically, it's called "gift aid," but you get the idea.
Fortunately, billions of dollars in college scholarships are awarded every year, including those for academic merit, financial need, special skills, your intended course of study, ethnicity and more. There are college scholarships for everyone – if you know where to look.
How do you figure out where to find college scholarships? Some students and their families enlist the help of a paid college scholarship search firm. Our advice: Do your own legwork and save the money for tuition.
Here are some of our top ways to begin your hunt for lucrative awards.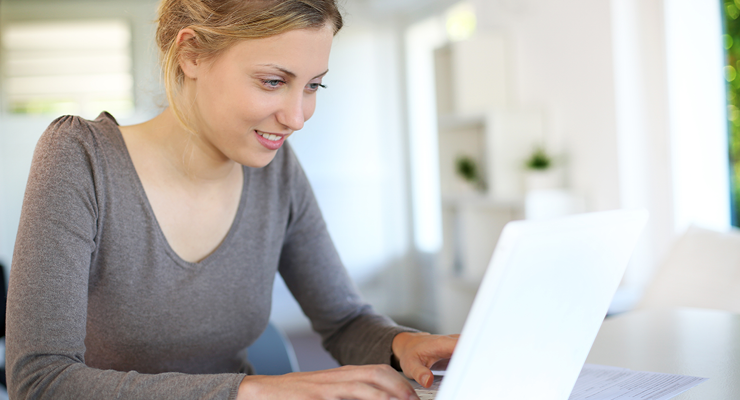 College Scholarship Search Sites
There is a wealth of scholarship information available online, and you can easily find thousands of opportunities with a few clicks. Scholarship search sites will allow you to explore awards by keyword and scholarship type, or create a personal profile to get results tailored just for you. Here are a few of our favorites:
Your College Financial Aid Office and College Counselor
Check with the schools where you've applied to see if they offer scholarships specifically for their students. For example, USF admissions scholarships are automatically awarded to all students who apply for admission by Jan. 15 and meet specific academic criteria. Other scholarships are available through Award Spring and the USF Foundation. Your college counselor also can point you toward college scholarship opportunities you may not find on your own.
Corporate and Foundation Scholarships
Corporations and foundations across the country offer a wide range of college scholarships. Some examples include the Coca-Cola Scholars Foundation and the National Merit Scholarship Corporation. The awards can be significant, but expect more competition since these scholarships draw from a national pool of candidates.
State Government Programs
Almost every state in the U.S. has college scholarship programs for its residents. For example, the Florida Bright Futures Scholarship Program provides awards for high-achieving Florida students who attend an in-state school. Check with your state's Department of Education for more information.
Local Religious, Civic, and Community Scholarships
Research local organizations like churches and synagogues, foundations, small businesses, and civic groups like Rotary International or the Kiwanis Club. Many of them offer scholarships specifically for students in their neighborhoods. These awards tend to be smaller amounts, but even a $300 scholarship can pay for a semester of textbooks.

Micro-Scholarship Programs
Want to get college scholarships while you're still in high school just by documenting things you do anyway – like earning As or volunteering or working at a part-time job? Now you can with micro-scholarships from RaiseMe and the College Board's opportunity scholarship program. You can start earning small awards as early as ninth grade, and according to RaiseMe, the average student earns $22,500 in scholarships.
Minority Scholarships
There are a multitude of minority scholarship programs aimed at increasing diversity on college campuses. You may be able to snag one of these college scholarships if you are African American, Asian American or Pacific Islander, Hispanic, LGBTQ, Native American, or a woman. If you belong to one of these groups, use the sites listed above to research scholarships, or check with organizations such as the Hispanic Scholarship Fund or United Negro College Fund.
Career-Specific Scholarships
Do you already know which career you want to pursue? Check out the corresponding department at your prospective school and see whether you qualify for college awards. Also, numerous professional societies and associations offer scholarships for students who plan to study in their fields. Some examples include the American Institute of Certified Public Accountants and the National Society of Professional Engineers. Keep in mind, if you get one of these scholarships, you'll usually need to continue in that course of study to keep the funds.
Volunteer Scholarships
If you're an active volunteer in your community, your good works just might translate into college scholarships! DoSomething.org offers scholarships ranging from $1,000-$5,000 for community service. Additionally, the Prudential Spirit of Community Awards, the largest youth recognition program in the U.S. based exclusively on volunteer community service, awards $1,000 and $5,000 scholarships.
Employer Scholarships
Jobs can be an excellent source of scholarship funds. Check with your boss (or your parents) to see if your company offers a scholarship program. Burger King, Humana, Raytheon, Starbucks, Walmart and many others award millions in scholarships to employees and their dependents each year. Also check with your parents' clubs, unions, and fraternal organizations.
Your Next Steps
There are many additional types and sources of scholarships available, including those for military families, first generation in college, homeschool students and more. Use the scholarship sites mentioned above, do a Google search to find scholarships that match your unique characteristics, or download our scholarship ideas tip sheet for additional resources.
Remember, the more college scholarships you apply for, the more likely you are to receive one. Every little bit helps to reduce the overall cost of college, so start researching your options and apply now.
Interested in more information about scholarships and financial aid opportunities available at USF? Visit the University Scholarships & Financial Aid Services website, or contact us at 813-974-4700.