Best College Majors for Lucrative Careers

How much will you make when you graduate college? It's a good question, especially as the cost of living rises around the world. In Tampa, Florida, for example, you'd need a $75,416 salary to afford a home. Since the average starting salary for college graduates is $55,260, it's no surprise that 1 in 3 college students worry about finances post-grad. And there are significant disparities between majors: "The top-paying college majors earn $3.4 million more than the lowest-paying majors over a lifetime." It pays (see what we did there) to choose a college major that will earn you a good salary.
But salary shouldn't be the only thing you think about when choosing a major, and ultimately, a career path. That's why we're here to answer your questions about the best college majors for lucrative careers — and what to do if yours isn't on this list.
The Highest Paying Majors in 2023
STEM degrees earn you the most right after graduation, with engineering majors at the top of the list, according to a 2023 survey from The National Association of Colleges and Employers. Here are the top ten highest-paying majors:
10. Environmental engineering: $75,000
9. Engineering technology: $75,000
8. Electrical engineering: $75,000
7. Chemical engineering: $75,000
6. Aerospace engineering: $75,500
5. Nuclear engineering: $76,000
4. Systems engineering: $78,000
3. Software engineering: $80,000
2. Computer engineering: $80,000
1. Petroleum engineering: $85,000
Not only do engineering grads earn high pay upfront, but their salaries also increase over time. By the middle of their career, a chemical engineer will nearly double their salary, while a childhood education major will only see a $3,000 increase, according to this CNBC article.
If you think one of these degrees might be for you, check out our comprehensive article on engineering tracks. And if not, don't worry. Although these are the top 10 highest paying majors according to NACE, there's plenty of other degrees that will earn you a comfortable starting salary. Lists can vary depending on which data is being analyzed; for example, in this list of degrees for lucrative careers from Kiplinger, computer science is ranked number two, with a starting salary of $79,700. In their top 25 rankings, Kiplinger also includes degrees such as nursing ($68,200), economics ($68,000), and finance ($63,900).
What If Your Chosen Major Doesn't Pay Much?
If your chosen major isn't particularly high-paying, don't give up. You have options:
Make a plan to advance in your field. "Some careers may not start out as high (paying), but as you advance, it starts to … achieve the salaries similar to other careers," says Antonia Ripo, USF coordinator of career services for the Sarasota-Manatee Campus.

Negotiate your salary at the outset: "If you just ask for one more dollar per hour, that's $2,000 more per year," Ripo points out.
Explore career options. For example, an English major might become a user experience writer, with an average salary of $112,726 and a projected growth of 13% in 2030, according to

this list

of high-paying jobs for English majors.
In addition, don't forget to look at trends. Some majors, like English, philosophy, and sociology, are less likely to be replaced by robots. For example, authors and post-secondary lit teachers can be assured that their positions are safer than approximately 85 percent of other jobs, according to this interactive. And if you're looking for a robot-resistant career, billionaire Mark Cuban would tell you to choose philosophy over accounting.
Plus, tech companies need employees with liberal arts skills: "As computers behave more like humans, the social sciences and humanities will become even more important," explains a Microsoft executive quoted in this BBC article. "Languages, art, history, economics, ethics, philosophy, psychology and human development courses can teach critical, philosophical and ethics-based skills that will be instrumental in the development and management of AI solutions."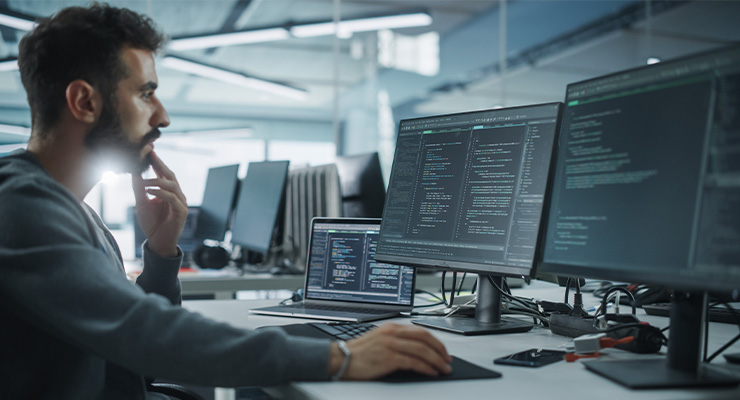 Should You Choose a College Major Based on Its Earning Potential?
The short answer: No. Salary is an important, practical aspect to consider. But you shouldn't base your entire decision on it. "One big reason people are unhappy at work is that when they choose a job or project, they are not aware of what will truly matter to them once they are in the midst of it," explains this New York Times article. When making a decision about jobs (or majors!), we tend to value salaries and promotions but ignore whether the work will interest us. That's partly because it's easy to see the tangible benefits — like that finance major's big house — and harder to see the intangible benefits — like whether the finance major is happy.
Since the average American will spend 90,000 hours of their life at work, you definitely want to be happy at your job. How can you tell if a job will satisfy you? "The research shows that people are more satisfied with their careers when (the career) aligns with their values, their interests, their skills, and their personality types," explains Lesa Shouse, director of career services for USF St Petersburg.
How Can You Tell If a Major Is Right For You?
Visit your university's career counseling center as early as possible. They'll help you through each step of this process:
Join a Student Club or Organization in Your Area of Interest
If you think you might like engineering, check out a robotics club, for example. (And if you end up being an engineering student at USF, you can apply for the Engineering Living and Learning community, where you'll hang out with like-minded peers as passionate about the subject as you are.)
Get to Know Yourself
Career counselors can help you take assessments of:
Your personality style

Your interests

Your skills
This will help match you to a potential major and various career paths. (For example, if you are skilled at analysis, problem-solving, and math and science, you might make a good engineer. And if you love nature and value sustainability, you might explore environmental engineering.)
Notice that we are talking about interests, not passions. Don't feel pressured to have a passion already. In fact, at this point, it's better to pursue interests — which will eventually lead to passion, suggests this New York Times article. "Passion is something you discover over time by finding an interest, however small, and nurturing it." The article cites the example of a NASA engineer:
Adam Steltzner, an engineer with NASA's Jet Propulsion Laboratory, barely made it out of high school, dropped out of music school and was playing in rock bands as restlessness crept in. "I had actually started to notice that when I would return home from playing a show at night, the stars were in a different place in the sky. I was thinking, 'Whoa, they're moving. Why do they move?' " That moment would have passed by without changing anything in his life except that he went to sign up for an astronomy class at a community college and was told he had to take a physics prerequisite. This started him on the path to a degree in engineering mechanics, to getting his Ph.D., to landing the Curiosity rover on Mars.
He wasn't chasing engineering because it would get him a steady job. When he felt that little tug of curiosity, he followed it. "Surrender to the process," he advised, "rather than the goal."
Do Some Research
When Shouse talks to first-year classes, she always tells them to look at the job descriptions for their chosen field. Sure, you're not applying for a job now – but this will give you a clue about what employers are looking for (and whether you might like these tasks). You can also use free tools, such as My Florida Future, USF's Career Coach, and O*NET Online, to find out more about potential career paths.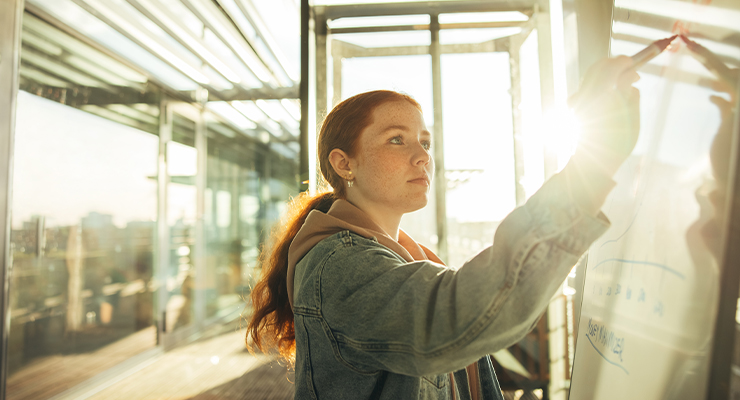 Talk to Industry Professionals
Your career center can help you set up "informational interviews," where you chat with someone in your industry. Shouse and Ripo suggest you can ask questions like:
What's the best/worst part of your day?
What do you find the most rewarding about your job?

What's a typical day in your job like?

What questions should I ask that I haven't asked?

What are some stereotypes about this job that I should rethink?

How did you get into this field?
How do you like working with your coworkers?
Get Some Experience
By now, you're probably interested in a certain major. At this point, "we reality test the choice," Shouse says. Do an internship. Shadow someone in this field. Connect with a mentor. Experiment with hands-on activities as much as possible.
Be Flexible
In reality, making these decisions isn't as straightforward as this simple list. It's a bit circular, Ripo says. You might learn about your interests, talk to a professional, then go back and re-evaluate whether what she said matches up to your assessment results. The process might start all over again. But you'll get there!
What if You Feel Pressured to Pursue a "Lucrative Major" by Your Relatives?
Let's say you tried business analytics and it wasn't for you. How do you tell your parents that you're now an English major? Shouse gets this question often in October and November, "when students are starting to register for the next year but know they are heading home for the holiday break (where) they're going to get those questions from family members." Her advice? Arrive at that dinner well-prepared: "I can make X salary, and there are X number of jobs available annually."
Parents want to know that you are passionate, have done your research, and "know the path forward," Shouse says.
Trust Yourself
Choosing a major can feel overwhelming, but you have support. If you are a current student at USF, make an appointment with our career counselors — they love helping students and hope, as Ripo says, that this blog post will encourage you to visit them.
If you're currently in high school, talk to your guidance counselor about your options or feel free to reach out to the USF Office of Admissions to learn more about what we offer. And wherever you are in your journey, it's most important to listen to yourself. Get to know yourself and understand what matters to you — and through that process of exploration, you'll find a major (and a career) where you can thrive.