Exploring College Majors: Engineering Track

If you were the kid who took apart the lawn mower (and could actually put it back together), or you programmed an amazing app as a fun sixth-grade project, or you exhausted every math class in your school before your sophomore year, you might consider exploring engineering track majors during your college search.
Engineering is not for everyone, so it would be smart to learn all you can about the major and the profession before deciding.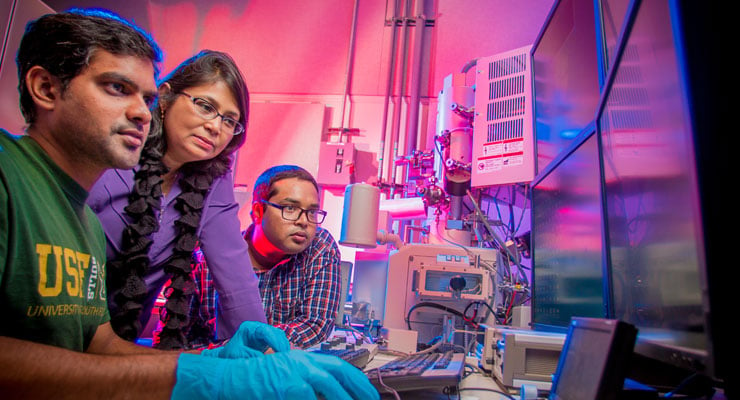 What Is Engineering?
In simplest terms, engineers use math, science, and technology to solve problems. Many people think engineers toil in isolation, focused strictly on STEM skills, but the reality is that engineers are incredibly creative, and they often work in teams to dream up elegant solutions for complex challenges such as the design of a circuit board, the integrity of bridge materials, or the security of our nation's entire electric grid. You can thank an engineer for many advances in medicine (lasers!), innovations in transportation (electric cars!), and the invention of devices that make your life more productive, safe, enjoyable, and awesome (your cell phone!).
An engineer tackles challenges by synthesizing details from multiple disciplines. For instance, engineers working on safe drinking water in Madagascar must analyze geology, geography, local customs, chemistry, government regulations, medicine, materials science, and the constraints of budget and workforce, in addition to the calculations central to the pump project.
Careers in Engineering
The four classic branches of engineering are mechanical, civil, electrical, and chemical. Modern engineering includes these four plus as many as 40 subspecialties, including innovative fields such as robotics, environmental engineering, superconductors, cybersecurity, nuclear engineering, and aerospace. You might be amazed by the range of engineering fields you can explore.
Your parents may have already mentioned (a few hundred times) that engineering is perennially an in-demand, stable, high-paying career. Your parents are right. According to the Bureau of Labor Statistics, 2.5 million Americans are employed in engineering and architecture, with a $79,180 median annual salary.
Is Engineering Right for You?
Let's assume you're STEM through and through, a born tinkerer, a puzzle solver, a bit of a coder, and you have parents who really, really want you to be a stable, highly paid engineer. Does this mean you're all set for the engineering major? Not so fast.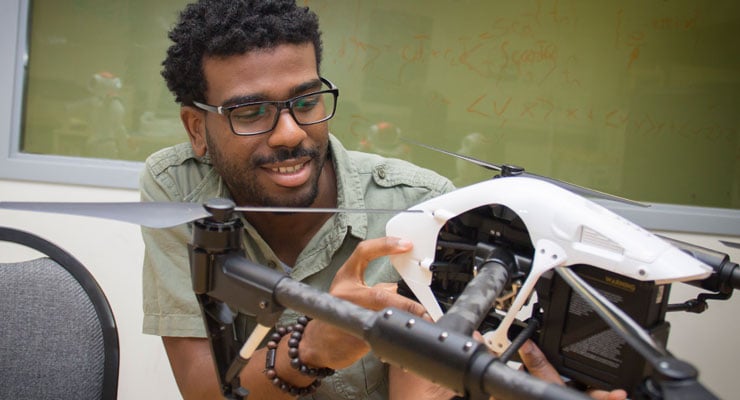 10 Key Qualities of Engineers
Do you see yourself in this list?
Analytical
Detail-oriented
Strong communication skills
Creative
Determined
Logical
Mathematical
Solutions-focused
Team player
Tech-smart
In addition to these 10 essential characteristics, engineering students should add committed to the list. The engineering major often requires four years of a tightly structured progression of courses, plus one semester or a fifth year, depending on the program you choose. It shouldn't be entered into lightly.
Are You on Track?
To enter an engineering program, you have to challenge yourself academically. College advisors suggest engineering majors take the following courses, preferably honors, Advanced Placement, or International Baccalaureate:
Four years of the highest-level math your school offers each year (Algebra 2, trigonometry, statistics, calculus)
Four years of science, including labs (biology, chemistry, physics)
All computer science and engineering courses offered by your school
Four years of English
Two years of social studies
Three years of a foreign language
Every university has its own standards for test scores, but engineering majors are often expected to produce higher SAT/ACT and subject test scores than the college's average. The same is true of your GPA – the higher the better, especially in STEM courses.
For instance, to be considered for admission to USF's College of Engineering, incoming first-year students must demonstrate their ability to handle the rigors of the program, with a minimum SAT quantitative score of 570 or an ACT minimum score of 24. Alternatively, they may be considered after completing College Algebra with a grade of C or better (not C-). If they cannot meet either of those criteria, students must earn a C or better in Calculus 1 and 2 and Physics 1 with lab while at USF. So, there are multiple pathways, but they all require proficiency in the subjects essential to engineering.
In addition to grades and test scores, admissions officers look to your extracurricular activities for evidence of interest in STEM subjects, so consider robotics club, science camps, competitions, summer internships, and online or on-campus pre-university STEM programs.
Still Not Sure?
You like the idea of engineering, but you don't know whether you're ready to commit. It's time to have fun. (Yes, engineering is not only stable and high-paying, it's also fun.)
Play online engineering games, some featuring trebuchets, bridge building, and obelisks; playing might reveal whether you find engineering a bit dull or precisely the kind of supercool subject matter you'd like to study for four years.
Meet engineers in person or virtually and learn about their careers, absorb their wisdom, take their advice. Don't be afraid to connect; they love sharing their expertise.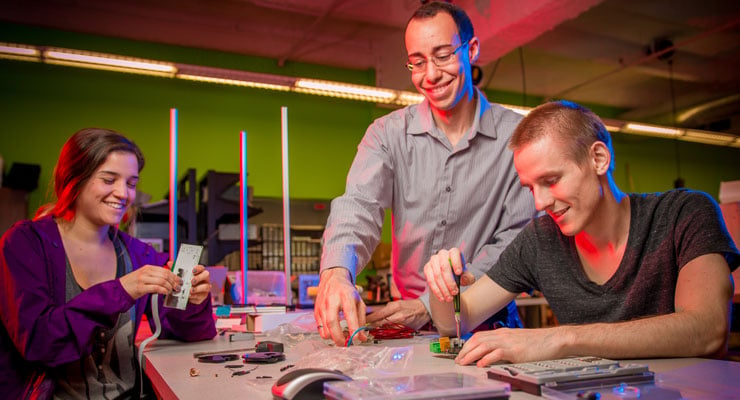 Perks of Engineering Programs
Because Calc 2 is so much easier to manage when you're studying with a friend, many colleges offer on-campus housing dedicated to engineering students. For instance, the USF Engineering Living & Learning Community allows first-year engineering students to live with other motivated engineering students. You'll share courses, enjoy special events, and benefit from on-site tutoring and mentoring. Learning teams, study groups, and engineering-focused tutoring sessions also are offered by many colleges.
Financial aid is often the deciding factor when students select an engineering program, so substantial scholarships are offered by universities, private endowments, professional organizations, government agencies, and technology companies. Many scholarships are open to any engineering student, but some are targeted specifically at underrepresented groups in the field such as minorities and women. Engineering students may qualify for more than 100 scholarships at USF.
Choosing an Engineering Major
Three words about deciding on a major: Follow your passion. If you lean toward the science side, consider chemical or biomedical engineering. If you're a gear-head, you might find your path in industrial or mechanical engineering.
Explore engineering majors in detail to find out what's required and what kind of work you might do when you graduate. Motivated students like you can choose from 10 engineering majors at USF.
Selecting an Engineering Program
Now that you know you're a solid candidate for engineering, it's time to start pulling together a list of programs that might be a great fit for you.
Find colleges that offer the majors and subspecialties you're interested in.
Don't overvalue rankings. They're mostly based on graduate programs, not undergrad.
Evaluate your priorities. Smaller schools offer more attention; larger schools, more opportunities.
Visit the campus. Nothing compares to sitting in on a class and meeting other students.
Research financial aid options. Scholarships could help you close the deal.
If you have questions about the College of Engineering or the advantages of attending USF, our Office of Admissions has the answers. Contact us online, or reach us by phone at 813-974-3350.