How to Finish Senior Year Strong

Congratulations. You're in the spring of your senior year, which means you're almost done with high school. Be proud of this accomplishment, celebrate it — and prepare for a busy semester. Before you don that cap and gown, you've still got plenty of academic and emotional challenges left to tackle. We're here to help. Here are six tips to help you finish senior year strong (including how to fight off senioritis).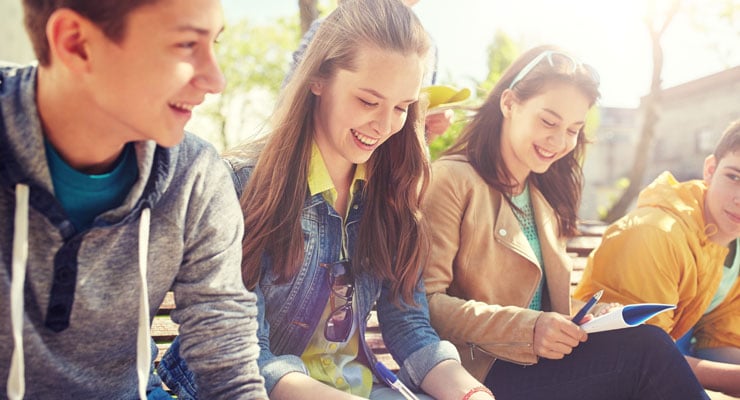 Identify Your Academic Goals
The first step is knowing what you need to accomplish this year. If you haven't already done so, talk with your guidance counselor to determine your academic objectives. This includes maintaining your high school GPA as well meeting college application deadlines. Use this timeline to prioritize goals such as:
Visiting colleges
Taking the SAT or ACT
Assembling college application materials
Applying for scholarships
A daily planner or time management app can help you keep track of deadlines for both college paperwork and homework assignments. (It can be distracting to apply for colleges. Make sure you're still focused on your high school grades, too.)
Identify Your Life Goals
Along with academic goals, you may want to create a list of practical life goals for this year. You are entering a period of development known as emerging adulthood, and when you leave for college, you'll start leading a more independent life. In other words, it's time to learn the all-important skill of "adulting."
If you practice adulting while you're still living at home, it can make the transition to college easier. Try asking mentors such as your parents or guidance counselors to teach you the adult skills that will prepare you for college life. For example:
Learn how to cook go-to meals that you can make from start to finish. Buy the groceries, keep to a food budget, follow a recipe, and do the cleanup. (Bonus points if they're meals you can cook in a dorm room.)
Understand finance skills such as paying bills, budgeting, building your credit, and avoiding college debt.
Be responsible for your own well-being. Schedule annual checkups with your doctor, get seven to nine hours of sleep a night, and learn how to care for your mental health.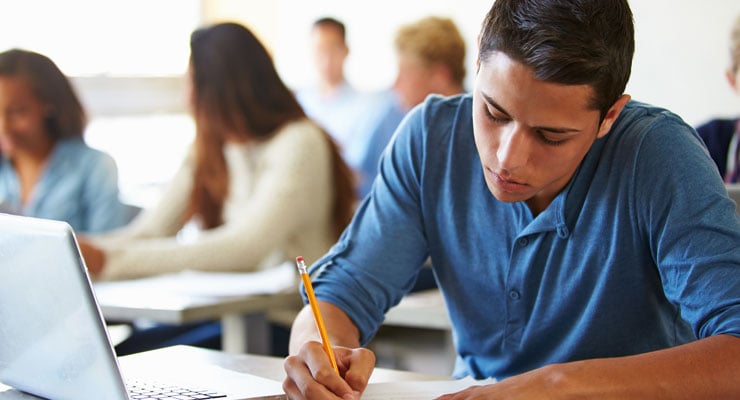 Learn Good Time Management and Study Skills
Now you know your academic and life goals for senior year. But how do you find the time to accomplish them all? Implementing time management skills and good study habits can help you make the most of your schedule.
Instead of tackling a big assignment all at once, break it into smaller tasks.

For example, you could divide an essay assignment into

brainstorming

,

outlining

,

completing a first draft

, and

revising.

Try not to procrastinate.

Create a study space that cultivates creativity. Keep the space tidy.
Listen to music that helps you focus. As this article in The Guardian explains, your brain has two attention systems — a conscious system, which is wrestling with your homework, and an unconscious system, which is easily distracted by the world around you. Music entertains your unconscious system, similar to "giving small children a new toy to play with while you're trying to get some work done." While your unconscious system is entertained, your conscious system can work on acing that exam.
Every hour, take a five-minute break to walk around. Frequent physical activity scattered throughout your workday may boost your mood and give you more energy, according to the results of this study.
Make time for yourself. No matter how many time management tips you use, you only have so many hours in a day. It's OK to decline certain invitations during a busy senior year. Set aside the time you need to accomplish your academic and personal goals, and don't forget to rest.
Limit Your Screen Time
Do you know where your smartphone is right now? If it's near you, even if it's powered off, its very presence is eating away at your concentration. This is called "brain drain," according to a 2018 article in The New York Times. Here's how it works: Your brain is constantly resisting the urge to check your phone. This takes mental energy, which means you have less energy to study or stay focused. Basically, our phones are kryptonite. When you need your brain to operate at full power — such as when you're studying for your SAT — keep your phone out of sight.
While you're at it, use a feature such as Apple's Screen Time to track how many hours you spend on your phone. If you're like most young adults, you average five hours a day. Think of what you can accomplish in that five hours. During this busy year, you'll need all the time you can get.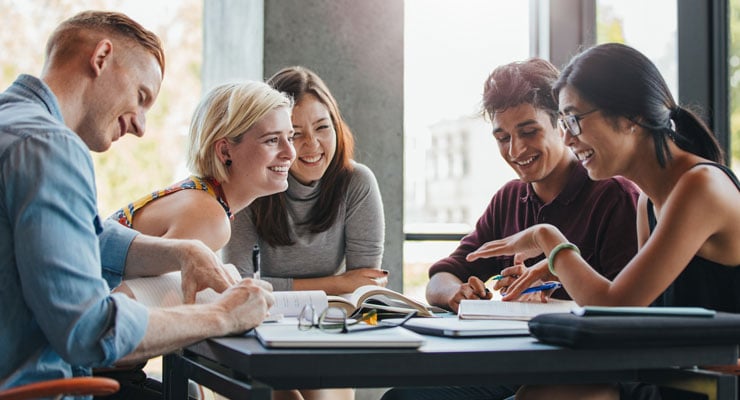 Beat Senioritis
At some point this year, you might be tempted to ask yourself, Do I really need to study this hard? Does it make a difference what I get on that next exam? Spoiler alert: It does.
The last semester of your senior year matters to colleges, even if you've already been accepted. Colleges are looking for a consistent level of academic rigor, and a sudden drop in your GPA could be a red flag.
Plus, what you're learning now is going to affect your first semester of college. According to Peterson's, "50 (percent) to 60 percent of incoming freshmen end up completing remedial work in their first year just to regain their skills in core topics such as math." Pay attention now to avoid playing catch-up later.
If you still find yourself struggling with senioritis, try these tips:
Form a study group with friends who share your academic goals.
Give yourself a night off to practice self-care. Your "senioritis" may be exhaustion.
Talk to someone such as your school guidance counselor about how you feel. They can help you refocus.
Remember Why You're Doing This
Give yourself tangible reminders of why you're working so hard. If you've already chosen your college, hang its flag on your wall. If you have a dream job, write it on a sticky note and paste it to your mirror: I'm going to be a veterinarian. A journalist. An educator. Your hard work this semester is getting you one step closer to accomplishing your goals.
If you have questions about the college application process, the USF Office of Admissions is always ready to help. Contact us online or by phone: 813-974-3350.