College Prep Apps for College-Bound Students

Going to college is an exciting experience many students anticipate throughout their high school years. With this excitement comes the daunting realization of all the planning, applications, and processes a student needs to go through before finally walking onto campus. Thankfully, there are a number of different apps and websites designed to help students embark on the college journey. Here are 10 college prep apps for college-bound students.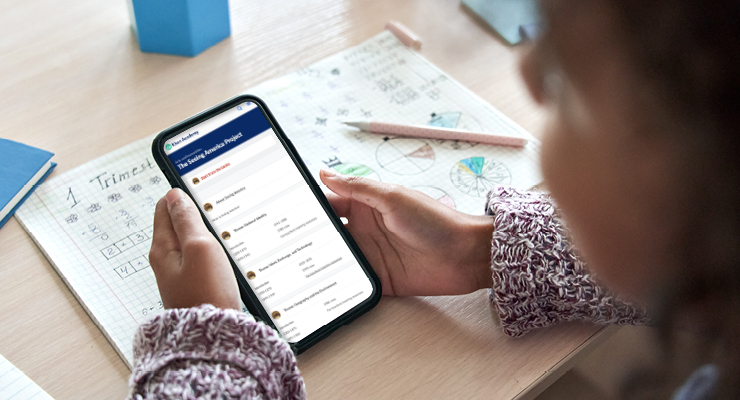 10. Google Drive
Staying organized is important when it comes to college, but it doesn't have to be stressful. Google Drive is a must-have app for organizing projects, essays, worksheets, PDFs, and more all in one place. All of your documents saved to Google Drive can be accessed from multiple devices, giving you easy access wherever you are.
9. MyStudyLife
For a free online planner that can help you stay organized, turn to MyStudyLife. Think of a paper planner but with so much more. From creating schedules to keeping track of assignments and exams, MyStudyLife gives you all of the tools needed to stay on task whether you take virtual or on-campus classes.
8. Khan Academy
For those wanting to study new subjects or get more in-depth information, Khan Academy is a great website and app to use for studying. The website offers free resources to study subjects from grades K-12 and free SAT prep. The mobile app is a must have for busy students who study on the go.
7. Brainscape
Do you like to use flashcards when studying? Then Brainscape is for you! Not only can you search their library for existing flashcards in a variety of different subjects, Brainscape allows you to make your own customized list of flashcards to fit your specific needs. This is a perfect app for students who lean toward visual learning to understand difficult concepts.
6. Naviance
This is a great college planning app for both students and parents. Naviance takes student interests and strengths and helps match them with potential colleges and career choices. Naviance also prides itself on helping students develop the skills necessary for college and beyond. Parents have the ability to track their students' progress while also getting information on the college planning process.
5. Coursera
For an app that has it all, try Coursera. Students can take courses on a variety of subjects and access them through a PC, laptop, or phone. Coursera provides lectures, course outlines, and materials for every subject. Additionally, Coursera provides guides to help students through the basics of the college admission process.
4. Grammarly
When it comes to writing essays, there is one app that every student should have. Grammarly is a free online writing assistant that helps with grammar, spelling, and vocabulary to make sure your essay is clear and professional. Even more impressive, Grammarly also offers plagiarism detection to ensure your essay is original.
3. ProWritingAid
A software similar to Grammarly, ProWritingAid is for students who want a more advanced writing assistant. They offer a free version and a paid version. ProWritingAid checks your grammar while also checking the tone and style of your essay. The free version only covers 500 words at a time, so students writing a lot of essays or big research papers should opt in to the paid version for $79 a year.
2. Scholly
This subscription-based app is for students who want a personalized experience when searching for scholarships. After creating a profile, Scholly will match scholarships to you, sending a prioritized list of scholarships that fit your needs. The higher the Scholly Score, the better the match is. The best part of Scholly is that new scholarships are added every month, so there is always an opportunity to get matched. Students interested in using Scholly can sign up for a free three-day trial.
1. Scholarships.com
Making sure you have funds for college is one of the most important aspects of preparing for the college experience. Scholarships.com is a search engine that helps college students look through over 3.7 million scholarships to find the ones that best fit your needs. Scholarships.com filters out scholarships based on your personal information, such as GPA and test scores, to make sure you do not apply to scholarships that are unavailable to you.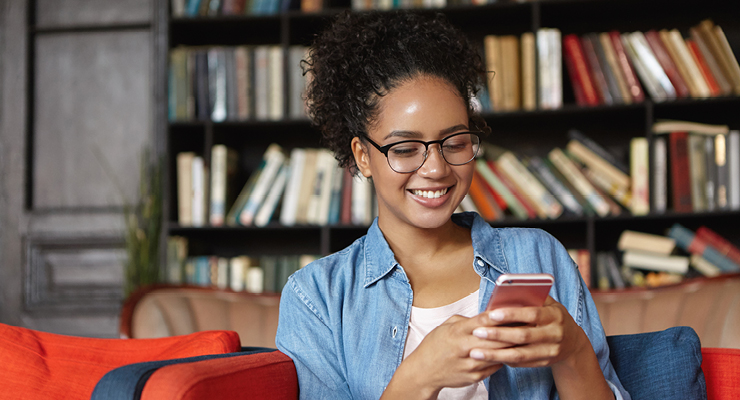 All of these apps are designed to make life easier for college-bound students. Ensuring you have the right tools when it comes to preparing college is important, and can assist you in choosing the right college. To find out if USF is right for you, call us at 813-974-3350 or email us at admissions@usf.edu to set up a virtual meeting with your recruiter.