College Tips for Nontraditional Students

I remember the first time I woke up with my face stuck in a textbook. It was 4:02 a.m. – time for work. Back then, my first job started at a gym at 5:30 a.m. After I got off work at 1 p.m., I went to my nannying job. From there, I would go to school, then chat with my roommates and do any studying before calling it a night.
My life in school was not always that full. When I graduated from high school, I had little direction from family who had never attended college and little motivation with the economy collapsing around me. After dropping out of college on a whim one day, it took a while to realize I had to complete my education, and it was on me alone to make sure that happened.
A few years later when I reached the age of 24, I had my "Pell Grant Birthday" and found myself 700 miles from the community I knew, hoping the paragraphs from my art history textbook weren't implanted in my cheek from the night before. As someone attending college years after high school, I was considered a nontraditional college student.
There are several different types of nontraditional students, including those who:
Have a GED instead of a high school diploma
Are married
Have any type of dependents, including children or elderly relatives
Have established financial independence from their parents
Served time in the military

Work full time and attend school part time
Although nontraditional students get the same education as students who have just joined the real world, the rules of the road are a little bit different. Here are some college tips I learned along the way as a nontraditional student.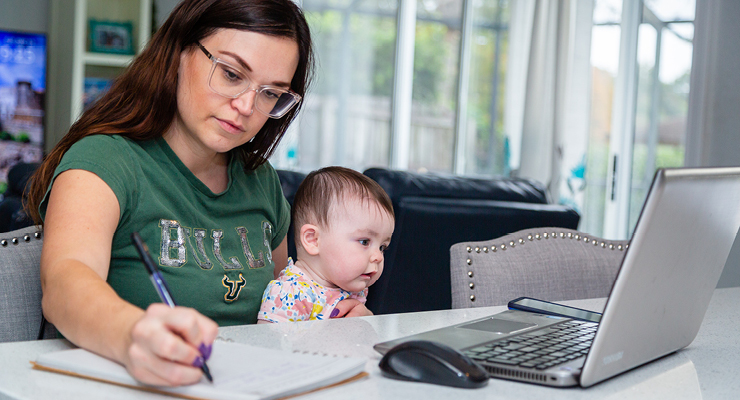 Now Is Your Time, and Time Management Is Everything
As someone who worked full time and went to school full time, getting the most out of every minute of the day was imperative. Every semester, I worked with my advisor to understand exactly what courses I would need in order to graduate by a certain date. I wanted no surprises about missing credits or anything else standing in my way. I cleared my schedule for the minute registration opened so I could plan my classes around my work schedule, thus reducing my commute time, gas expenses, and wear and tear on my car.
Day-to-day time management is just as important. The lines of a normal life became extremely blurred for me. I napped in my car between jobs and classes, lived on granola bars and my trusty refillable water bottle, and did homework anywhere – on the plane headed to a wedding, in the early hours of the morning at a bed and breakfast getaway, waiting in carpool lines, and more. I had merit-based scholarships on the line, so any kind of slacking off could potentially cost thousands of dollars.
Know Your Financial Aid Options
Like snowflakes and fingerprints, each person's financial aid options are unique. When you fill out your FAFSA form, you will be asked a series of questions that don't seem to connect. Are you married? Ever been in the military? Ever been surrendered to the state? Are you at least 24 years old? These questions help determine if you qualify for the Pell Grant (and other opportunities). It's one of the most commonly available sources of financial aid for nontraditional students.
Talk to the Office of Financial Aid about options available to you through your chosen field of study. At my alma mater, a few alumni-funded scholarships that required good grades and a written essay added up to $16,000 in tuition funds for me.
This might sound strange, but your own life story also holds the potential for monetary value. Use your unique background to search for scholarships – for example, first in the family scholarships, child of divorced parents scholarships, nontraditional student scholarships, and so on. If you work for a corporation, they will often have some kind of scholarship. Chambers of commerce, religious organizations, and membership-based organizations often offer scholarships as well.
Know Your Resources
During all the hard work, it's good to know the Bulls have got your back. USF offers numerous student resources, including counseling services, a pharmacy, and several recreation facilities to keep your health in check.
From a career perspective, USF has a Career Services department across all three campuses, the Suit-a-Bull program to help you dress for success, the resume writing program in the library, an incredible wealth of professors that are an email or office hour meeting away, job fairs, and the Handshake app to put you on the path to future success.
It's important to remember that even though your education is your responsibility, you are not walking this path alone. You might not be living in a dorm with a study group, but don't hesitate to ask a partner, friend, roommate, cousin, or teenager in your life to help you study with flashcards, listen as you walk yourself through a problem, or handle a manageable task that will help take a little off your plate. The ability to delegate is just as important to your success as your ability to hustle.
Enjoy the Little Things
The dream job with the dream paycheck that will ensure your dream vacation might seem far off, but that doesn't mean you can't take pleasure in the details. All three USF campuses offer scenic landscapes for a long study session or a short break between classes. Ground yourself in moments of rest by making note of something you can see, something you can feel, something you can taste, something you can hear, and something you can smell. Taking in a really good cup of coffee slowly can accomplish all of those things at once!
Mark Your Milestones
The end of the road can feel very off in the distance but eventually all of the hard work will pay off and you'll have your diploma in hand! It may pass like a blur, and without someone putting your artwork on the fridge, it's easy to let all the hard work go unnoticed as you move onto your next project.
Save and print complimentary or congratulatory emails in a folder either on a drive or in a drawer. Don't be afraid to treat yourself at the end of the week, the end of the semester, or after overcoming a huge challenge. For me, at the end of every week I would cook a huge meal after barely having time to eat anything decent because I needed something soul nourishing in addition to physical nourishment. After finals, all bets were off. I would go get a dozen gourmet cupcakes and pick at them for days, regardless of what my bank account or the scale at home had to say about it.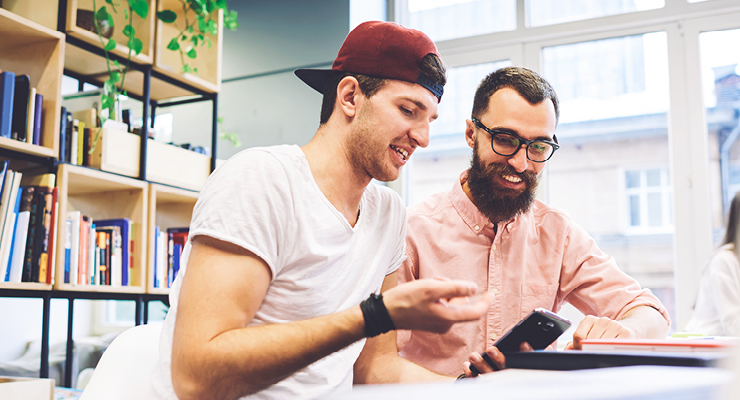 Save Your Work
You never know when you'll need a writing sample for an internship or job, pieces for your portfolio, or other proof that you know how to do something of value in your field. Once you're done with a class, or even school, it might be tempting to think you were "just a student" when you completed something and therefore it has no value. In reality, everything you worked on has been building towards a better future and can still serve a purpose long after you've turned it in, so why not get the most out of your efforts?
Being a nontraditional student is a unique experience, and for those up to the challenge, it is definitely rewarding. Walking across the stage at commencement nine years after I graduated high school was the proudest moment of my life.
As you can see, there are plenty of ways to set yourself up for success at USF. For answers to all your nontraditional questions, don't hesitate to reach out to the Office of Admissions at 813-974-3350 or admissions@usf.edu or visit us online.