Common Financial Aid Terms Defined

College education costs are a hot topic today. With the outstanding balance on student loans in the U.S. hitting $1.53 trillion and growing in the second quarter of 2018, that's no surprise. In fact, those loans are a big barrier to building wealth. Many recent grads say they have even decided to put off milestones such as purchasing a home. To help you dodge any costly mistakes, we put together a list with the most common financial aid terms defined.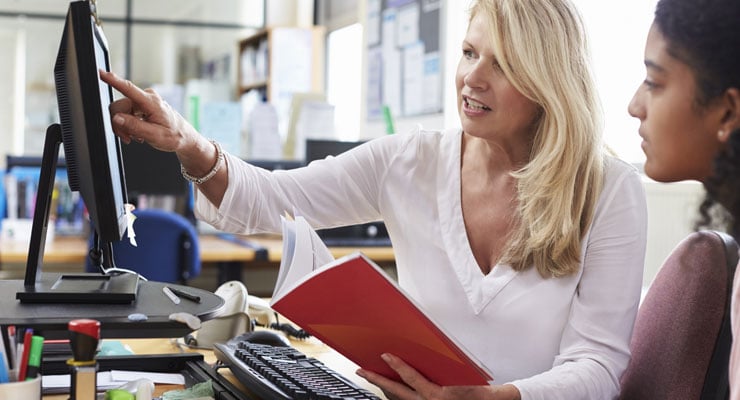 What Is Financial Aid?
It's clearly best to avoid as much college debt as you can. To do that, you need to understand all the factors that can influence your education costs, especially financial aid. Before we even start defining the related terms, we need to define "financial aid" itself. "Financial aid" refers to the money that helps you pay for your education at college or a career school. It includes loans, which you need to pay back, and grants and scholarships, which do not need to be paid back.
Now that we got that out of the way, here are some of the most important and misunderstood financial aid terms that you need to know as you prepare for college:
Award letter: This document from colleges explains the financial aid offered, including the amount, types of aid, the deadline for accepting, and requirements to keep the aid.
Cost of attendance (or Budget): This is the total projected cost to go to a college. It includes tuition and fees, housing and meals, textbook and supplies, transportation expenses, and any other related costs. Cost of attendance is the number before financial aid is applied.
Financial need: This is the amount left after subtracting the expected family contribution from the total cost of attendance.
Expected family contribution (EFC): This is the estimated cost you can afford. This number is used to determine financial aid eligibility. It is based on the financial information provided on the Free Application for Federal Student Aid (FAFSA).
FAFSA: This is the U.S. Department of Education form submitted to apply for federal financial aid, which is required for all federal grants, loans, and work-study programs. Colleges typically require the FAFSA for institutional and state-sponsored financial aid.
Grant: This financial aid gift does not need to be paid back. Grants are usually awarded based on need.
Federal Direct Loan: This is money borrowed from the government that needs to be paid back over an agreed period. Interest must be paid. There are two main types of loan:

Subsidized loan: These federal loans provided to students based on financial need. While in school, the government pays the interest on the loans. Interest begins to accrue after students leave college and enter the repayment period.
Unsubsidized loan: These federal loans provided to students that are not based on financial need, so anyone can receive them. While in school, students can elect to pay the interest only each month (interest on these loans begins accruing as soon as you take out the loan) or wait and pay the interest once the balance of the loan is in repayment.
Federal Direct PLUS Loan: The Parent Loan for Undergraduate Students (PLUS) is a loan borrowed by the parent of a student to help offset the costs not covered by other types of financial aid.
Merit aid: This financial aid is awarded based on personal achievement. Most scholarships for success in areas such as academics, the arts, and athletics are considered merit aid. The aid is free money and is not paid back.
Need-based financial aid: This financial aid includes grants, scholarships, subsidized loans, and work study offered to students because they are not able to pay the full cost of attendance at a college.
Net price: This is the true cost of attending a college. It includes tuition and fees, housing and meals, other living expenses, textbooks and supplies, minus any grants or scholarships received.
Non-Need based financial aid: This financial aid includes unsubsidized loans and PLUS loans, offered to students because they are not able to pay the full cost of attendance at a college. This aid must be repaid.
Package: The collection of the different types of aid a student is eligible to receive after the expected family contribution is taken into account. These are typically displayed in the financial aid award letter.
Private loan: These loans are considered the aid of "last resort" and are typically used when all other need and non-need based aid have been exhausted. These loans come from a bank or other agency. You must pass a credit check and may require a co-signer to help you receive them. Do your research! These loans often have different, sometimes higher interest rates than federal loans.
Scholarship: This type of financial aid does not need to be repaid. These awards may be given based on merit or need. Colleges, college departments, individuals, businesses, nonprofit organizations, and many other groups offer scholarships.
Work study: This program offers students on-campus work to pay personal college expenses (laundry, toiletries, etc.). Federal Work provides funds based on need from the FAFSA. Some colleges offer their own employment programs as well.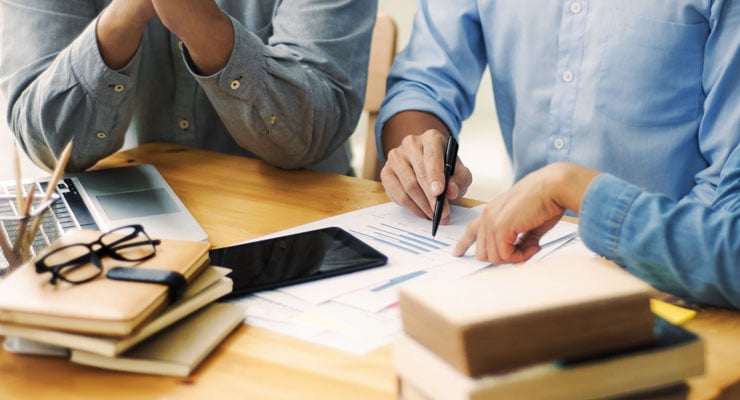 Need Other Answers and Financial Aid Terms Defined?
Figuring out the best college value and ways to pay can be a complicated process, particularly if you've already been accepted to multiple colleges and need to make your final pick. In all likelihood, you probably have some questions about comparing your award offers or about additional terminology you don't understand.
If you have any questions, please reach out to University Scholarships & Financial Aid Services at USF. We can explain your options on paying for college, including opportunities you may not know about.
If your questions involve enrollment, the USF Office of Admissions always is ready with advice and answers. Contact us online, or reach us by phone at 813-974-3350.