How to Choose High School Electives with College in Mind

Your high school transcript is the key to opening doors at colleges that interest you, showing who you are by quantifying what you can do and your willingness to tackle rigorous studies and explore unfamiliar ground. Elective courses are how you can shape that high school transcript and those admissions officers' opinions. Knowing how to choose electives with college in mind will make it more likely that those opinions will make you smile.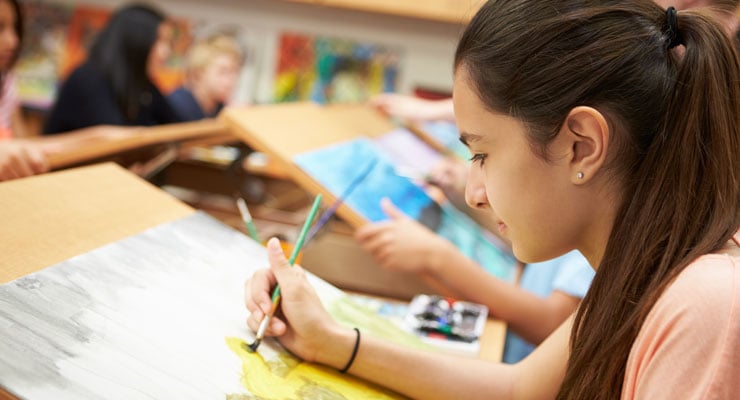 Know What Your Target Schools Look for in Transcripts
The foundations of high school curriculums are science, social sciences, math, foreign language, and English.
Colleges want a solid performance in those core areas and in electives, and there should be a logical progression in course selection, particularly if you are choosing with colleges in mind.
What you need to know when shaping your high school transcript is what college admissions offices want. That should inform your choices when:
Choosing Core Courses
Core courses are close to universal. Competitive schools expect those credits to entail three to four years of math; four years of lab science; four years of language arts courses; and in social studies, a full year each of U.S. history and government, a half year of world history or geography, and an additional half year in one of those subjects. Many colleges include at least two years of foreign language courses as well.
Choosing Electives
Making smart choices in electives is a study in how you see your academic and career horizon and what the colleges you are targeting expect. Your personal preferences and abilities should drive choices designed to meet those college's expectations, which can vary widely.
Three ways to find guidance on your target colleges' preferences on electives are to request and scour information packages, talk to admissions offices, or do digital searches.
Online tools such as College Board's College Search can help you tailor your transcript to suit particular schools. You also can type a target school's name and "admission requirements courses" into a search engine. You may find useful information and details on whom to contact if you have questions.
Your Transcript Paints a Picture; Make It Clear and Compelling
Since high school GPAs typically are weighted, admissions officers focus on individual grades, and performance on core courses matters. Course choices and caliber matter, too:
Did you push yourself beyond basic requirements? Any Advanced Placement, honors, or International Baccalaureate courses?
Competitive schools want to see at least four to six semesters of foreign language studies in a single language. Two semesters of Spanish and two of French signal dabbling, not in-depth study.
Does your course selection show a pattern of progression that's sustained through senior year? Regular English to honors English? Does your senior-year course selection indicate you took a break?
OK, you sat down with a counselor and checked college requirements to chart your progression from algebra through honors calculus. Now consider what these say about you:
Course Rigor and Results
You should always be trying to take your academic game to the next level, but don't set traps for yourself. Consider your overall course load, extracurriculars, and your home and social life when scheduling.
Signing up for honors calculus is smart if you know you can handle it given adequate time to study. It's just poor planning if you sign up despite knowing you won't have time to make the grade.
Admissions officers take a holistic approach to transcripts. They will note the progression of your courses and the grades. They also will weigh the degree of difficulty and make reasonable allowances. A nose-diving grade pattern isn't the stuff of reasonable allowances.
Exploring New Horizons
Pushing yourself academically shouldn't just be about earning college credits in high school. There are plenty of ways to build an impressive high school transcript through electives that can help you find your passion and perhaps even a career you love.
High school electives run the gamut from fine arts and business to science and physical education. This is where you can explore, and that exploration can mean finding talents and honing them. You don't have to be an admissions officer to appreciate a transcript that tracks a student through a series of arts-related electives who is expressing an interest in a fine arts degree.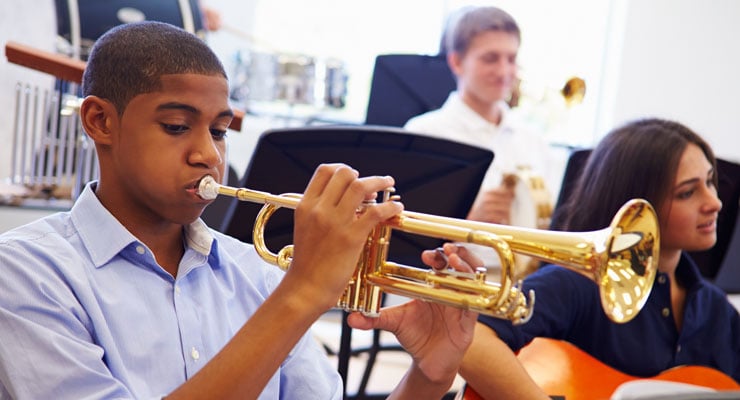 Don't Lose Sight of Basic High School Requirements
High school counselors aren't there just to help you find the perfect college. They also can help you balance your workload and ensure you cover the basics, those core courses that are the foundation of a good education.
College Board notes that counselors are there to ensure you:
Take the classes you need when you need them
Take classes that can open college doors
Help you cope with problems in real time
Help you map a path through high school that challenges and improves you
Carefully chosen electives are central to a transcript that shows initiative and self-awareness. Make good choices, make the grades, and you'll be on track to get positive responses to your college applications.
Have questions about USF's admission requirements? The Office of Admissions always is ready with advice and answers. Contact us online, or reach us by phone at 813-974-3350.