Does Volunteering Matter for College Admissions?

In the eyes of admissions officers, motive is an important aspect of an applicant's community service record. Having a long history of volunteer work matters, too. As do the type, amount, and results. And beyond benefiting the community, there's a dollar value and intangible reward for the volunteer. Those are the points, running the gamut from altruistic to materialistic, that we address in answering an unexpectedly complex question: Does volunteering matter for college admissions?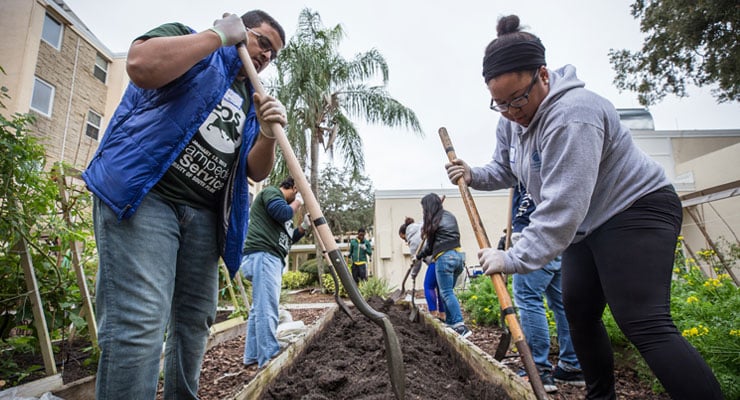 Survey Shows Community Service Matters
Regardless of where you are in the college application process, from getting started to wrapping it up, it's important to know the value of community service in advancing your effort.
The short answer to whether a solid record of volunteer service opens college doors is yes. A recent survey of 264 admissions office leaders at private and public U.S. colleges found that:
Fifty-eight percent of respondents agreed that "a student's community service experience has a positive impact on his or her acceptance to our higher education institution."
Fifty-three percent of respondents said community service can be a deciding factor when the choices are equally qualified students.
Sixty-one percent of respondents at private schools said community service can be the deciding factor.
Two-thirds of respondents cited, in descending order of importance, these three reasons for valuing records of community service:

"The student is likely to be active in student social life outside the classroom."
"The student is likely to contribute to the school's mission."
"The student shares the school's values."
Volunteer Work Should Matter to You and Colleges
The admissions office gold standard for community service records is one where a student begins volunteering in middle or elementary school and settles into a pattern of service that is tied to personal skills, passions, and academic and career interests. The volunteer's intent might not be transactional, but the outcome can be; that's because value for the community and volunteers translates to value in the admissions process for applicants.
An admissions officer can easily find value for the community in a record of someone volunteering as a tutor or helping out at a hospital or nursing home. If college applicants cite personal growth through community service experiences that featured teamwork and leadership skills, particularly if the experiences included projects the applicants helped conceive and implement, they have brought game-changing value to their bids for admission.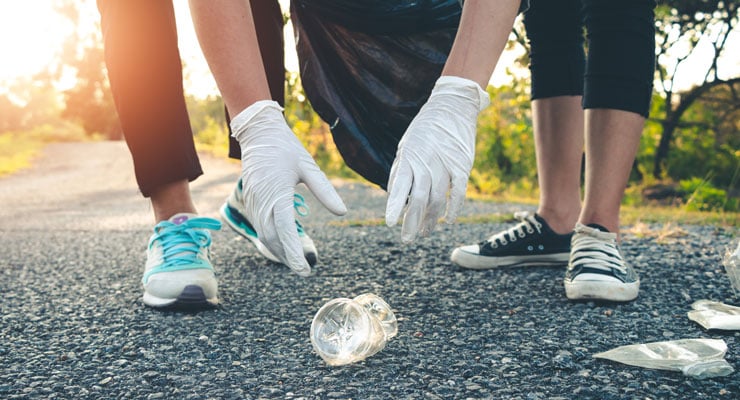 How Many Volunteer Hours Do You Need for College?
So, how many volunteer hours should you log? There's no rule here. The range appears to be 50 to 200 hours. The closest thing to a benchmark might be what states require. Public service graduation requirements for high school students in the United States include 75 hours of service in Maryland and 100 hours in the District of Columbia. Be sure to check with your counselor about your volunteer hour graduation requirements.
The best way to do the math on volunteer hours is to sum up what you do, how well you do it, and the effect on individuals, the community, and yourself. To an admissions officer, what matters is a coherent narrative that features you advancing yourself and a cause. It doesn't hurt to include a timeline, but don't make it the focus of your story.
Community Service and the Scholarship Hunt
Community service matters to admissions offices. It also matters to the people who do it, from elevating their sense of self-worth to boosting their odds in the scholarship hunt, which should begin as early as possible.
High school counselors and many teachers can connect you with community service scholarship opportunities, as can most service organizations. Online clearinghouses for scholarships include Scholarships.com, FinAid, and Niche.
Community service scholarship categories, according to PrepScholar, include general volunteer scholarships, leadership, financial need, strong academics, specific field of study, environmental focus, special circumstances, special affiliation, certain location or college, minority, and social activism.
How to Find Community Service Opportunities
Counselors and most teachers can point you to community service opportunities that match your interests and academic pursuits. Suitable volunteer work also can be found through groups such as United Way, VolunteerMatch, and Create the Good.
Have a particular interest or skill that could make you a passionate and productive volunteer? Use it as a community service compass. Let's say you live in Florida and have a passion for the ocean and marine biology. Connect with the Mote Marine Laboratory & Aquarium. Its volunteer opportunities include a Summer High School Volunteer Program.
Maybe you would prefer swinging a hammer and looking at blueprints? Contact Habitat for Humanity and build your public service portfolio by housing people.
Regardless of the college you pick, community service will be part of its mission. Consider what the USF Center for Leadership and Civic Engagement says under the heading of "citizenship": "We believe that every person's contribution matters, and through our responsibility for collective action positive change happens."
The USF Office of Admissions is always ready with advice and answers. Contact us online, or reach us by phone at 813-974-3350.