Campus Visits in Winter: What You Can Learn

Winter tours are when you see a campus in its work clothes. These are the no-frills pages of most college calendars, with few special events and lots of studying. Holiday activities are becoming memories, the school year's end remains distant but is taking shape, and the freshmen you want to grill are on their way to becoming college veterans. So, if you are a high school senior on campus visits in winter, here are four things you really need to know.
4 Good Reasons to Take a Campus Tour in Winter
Most schools offer virtual tours, and they are a good way to research a college and get a feel for it, but there is no substitute for an in-person visit. Here are four reasons to make that visit during the winter:
4. Flying Is Less Expensive
If flying will be a necessity, early January to mid-February is one of the cheapest times of year to fly.
3. Freshmen Know More Come Winter
You can talk to freshmen who have lived through the transition to college life. If you visit early in the spring semester, it's probably their second semester. They will know what resources are available, the realities of campus life, and how to get involved on a college campus.
2. It's Time to Shorten That College List
If you're a high school senior, it's likely that winter means your applications are in and responses are beginning to roll in. A winter visit can help you narrow your school choices at a critical time.
1. See Whether You Can Weather Winter
You can assess whether adapting to a school's winter weather is doable, which could be a valuable bit of information for a Southerner considering college in a place where winter has icy teeth.
If you are heading to a more wintry area for college, it wouldn't hurt to know in advance whether you are susceptible to seasonal affective disorder, more simply known as the "winter blues." It can be serious, even debilitating. The condition, also called SAD, affects about 5 percent of the U.S. population and is more likely to affect women.
If SAD is a concern for you, the winter visit is a must, along with research on how the college can help students cope with the problem. Good schools take pride in providing the resources students need to stay well, physically and mentally.
USF Health and Wellness is a good example of a college department that offers resources to avoid and combat mental health problems.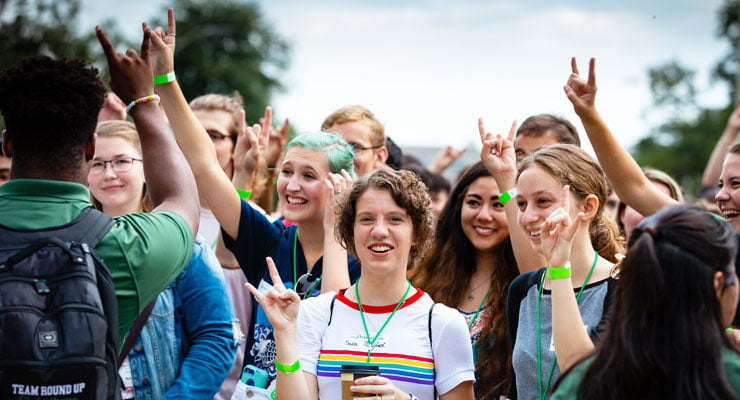 Optimum Seasonal Windows for Viewing College Life
Deciding when to visit a college largely is based on when your high school classes begin and how far along you are in high school and the college application process.
If your high school classes begin in late August or early September, late summer college visits can work because many colleges start the year in mid-August.
Spring works well for high school juniors who have target schools and have researched them.
Fall through winter is a good time for seniors, especially those ready to shorten their college lists.
College Board notes that spring break is a good time to visit if you play fall sports or plan to apply early action or early decision. The application deadlines for those plans typically are in November of your senior year.
When Not to Visit a Campus
Determining when to visit college is a process that can be simplified by knowing when not to go:
Don't go when classes aren't in session. You want to see the ebb and flow of campus life, including foot and vehicle traffic.
Don't go when students are too busy to connect with you. Reading and exam periods are prime examples.
Don't go when the admissions office is closed or admissions officers are too busy to connect with you.
Before You Pack for That College Visit
You never know what you'll learn during a college visit, but before going you should:
USF is among schools that offer virtual and guided campus tours throughout the year.
And the USF Office of Admissions always is ready with advice and answers. Contact us online, or reach us by phone at 813-974-3350.