Top 5 College Experiences You Won't Forget

Starting college is overwhelming. You are thrust into a new life in an unfamiliar place, and it can be hard to stay current with all the available events and activities while keeping up with classes. College, however, is more than just attending classes and getting good grades. It's a combination of discovery, involvement, and enjoyment, and activities in and out of the classroom are part of shaping the complete experience. Here's our list of the top 5 college experiences you won't forget, activities every student should explore during their college years.
5. Sporting Events
One of the best ways to unwind, spend time with friends, and show school spirit is to attend sporting events. They're high-energy affairs where students can show support for their school. The venues fill with chants and cheers. Some students even paint their bodies with school colors.
Smaller schools might not have a wide selection of teams to watch. Don't let that stop you. Go watch the professional baseball team that plays in that nearby city, or just gather with friends in front of the TV to watch the big football game.
Our USF Bulls are successful in a multitude of sports. And in the surrounding Tampa Bay area, we have professional baseball with the Rays, football with the Buccaneers, and hockey with the Lightning. The Lightning even offer Student Rush, a discount on tickets for students wearing Lightning gear.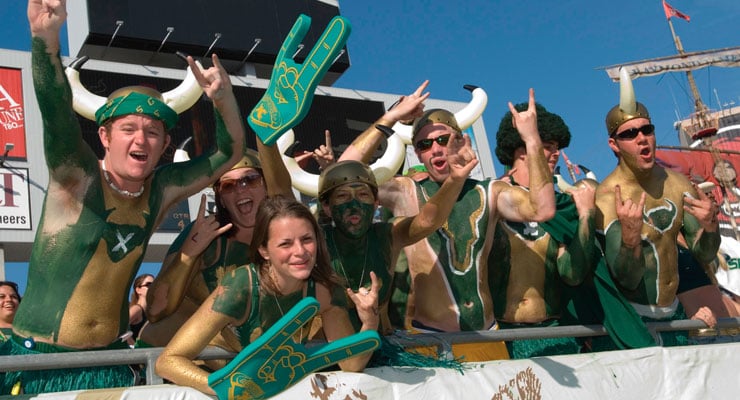 4. Learning Experiences
One of the biggest misconceptions about college is that you only take classes that are relevant to your major or concentration. This may ring true as you scramble to finish your degree on schedule, but there normally is time for interesting electives.
Are you a science major who's really interested in that cool drone photography class outside your major? Take it! Are you a journalism major eyeing a geology class? Nothing's stopping you!
It's good to explore. Maybe you'll find something worthwhile about a class you didn't think you would like. There are so many classes available; all it takes is a little research to find some that truly interest you.
3. Summer Programs and Classes
A great way to make friends quickly and easily is through summer programs or classes, especially as a freshman. Summer classes typically are smaller, and there are fewer students on campus. That makes it easier to approach people. You can:
Join a circle of people you see frequently.
Strike up a conversation with the people next to you in that two-hour lecture.
Offer to form study groups and team up on homework.
There are even benefits to starting college in the summer. You won't be there with the full throng of students, so you can adjust to the campus at your own pace. With smaller crowds, it's easier to find great campus shortcuts or a quiet place to study when you have some downtime.
Are you an out-of-state or international student? Check out the USF Summer ACE Program. It's designed for out-of-staters and incoming freshman. You can complete six summer credits while getting a study abroad experience. Students spend three weeks in classes on campus and one week abroad at a select location.
It's a great way to get acclimated to campus before the fall semester takes off.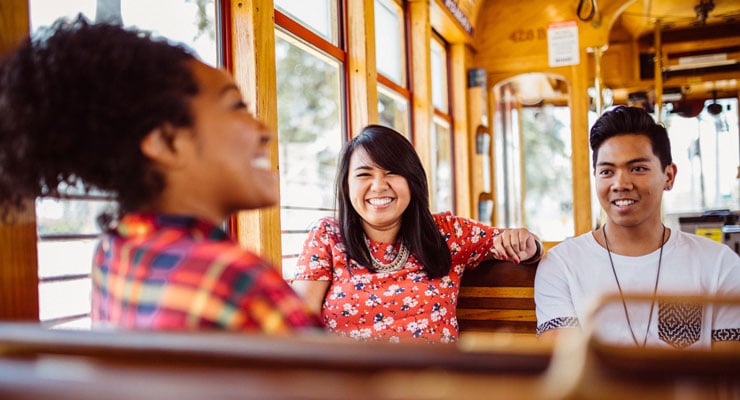 2. Greek Life, Clubs, Sports, Extracurriculars
Getting involved on campus is a necessity that can be scary in the beginning. It's awkward. You don't know anyone, and you are afraid of making a mistake. However, once you start going to those club gatherings, maybe meet with fellow members of the school newspaper staff, or get through rush week and begin life in a sorority, everything starts to figure itself out. The puzzle pieces start fitting together.
Join clubs that interest you, or start your own club. Leadership is a great way to get involved.
Or participate in intramural sports, either on campus or in the community. It's a great way to stay fit and meet people.
There are plenty of opportunities to get involved on campus. You just have to find them. The more involved you become, the more friends and fun you'll have.
1. Study Abroad
Learning is an amazing thing, but learning in a new place from a new perspective is both rewarding and eye-opening. Studying abroad is something that can shape your college experience and change your life. It also can be a welcome break from your college routine.
Most people who have studied abroad, whether halfway around the world or in another state, will tell you it was one of the greatest experiences of their lives. It makes you globally minded, and it appeals to graduate schools.
At USF, there's a trip to match anyone's interests. There are even trips exclusive to departments. For example, Mass Communications offers a summer abroad in Ireland.
Worried about funding? Don't be. Scholarships are available, and they can cover most of the costs.
There are many other opportunities for great experiences outside the college classroom. It's up to you to find them and jump in.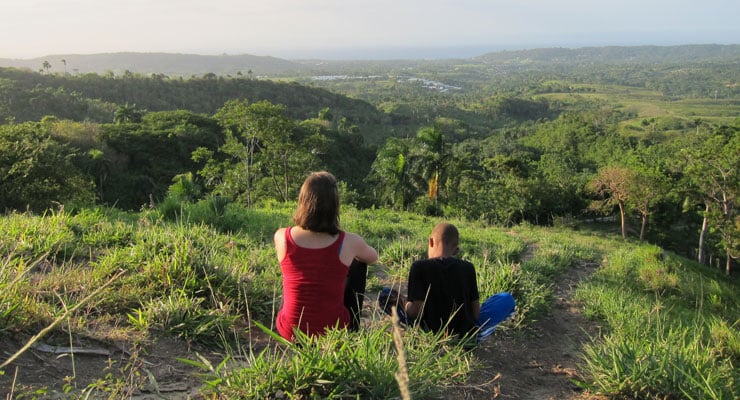 If you think the activities and events that make up a Bull's life might interest you, take a virtual tour of the campus to see whether it could be a fit.
And the USF Office of Admissions always is ready with advice and answers. Contact us online or by phone at 813-974-3350.