What Not to Do on College Applications

The hard truth is that the application process is the time consuming, challenging, nerve-racking, and unavoidable path to college. The soft spot is that there are ways to boost the odds that you'll get where you want to go. Step one is knowing what not to do on college applications.
Important Shouldn'ts and Shoulds of the Application Process
Here are some of the most common college application dos and don'ts listed by admissions officers, counselors, and services such as Peterson's and IvyWise, beginning with:
Things That Show Your Character
Colleges want students who enhance their campus communities. Applicants whose paperwork indirectly or blatantly displays character flaws are unlikely to get an invitation to join that community. So:
You shouldn't have your parents fill out your applications. You should do it yourself and use your own voice, not one created with the help of a thesaurus to impress admissions officers.
You shouldn't be dishonest. Don't plagiarize. Don't lie. For your own sake, you should honestly and unpretentiously present yourself and your case for admission, so you can get the school that's the best fit.
You shouldn't let sloppiness or mistakes undermine your argument for admission. You should check and double-check your writing and answers to ensure you correctly say what needs to be said where it needs to be said.
Things That Show Common Sense
Admissions officers pay attention to grades and test scores, and they pay attention to the signs of intelligence the application process exposes. So:
You shouldn't leave things unsaid. You should be sure to answer questions raised by the facts of your application: curriculum shifts, weak extracurriculars, slumps in academic performance caused by family, financial, or physical circumstances.
You shouldn't get letters of recommendation from people who don't really know you. You should build relationships with teachers and counselors who can help you fulfill yourself academically. A handful of sources for good letters of recommendation will be a natural result of those connections.
You shouldn't cut-and-paste applications or hastily repurpose essays. You should give individual attention to each application and ensure that each essay is precisely driven by the school's essay prompts.
You shouldn't repeat yourself. You should say everything that needs to be said, but be sure to say it just once. It's about using the space you have and the admissions officer's time wisely.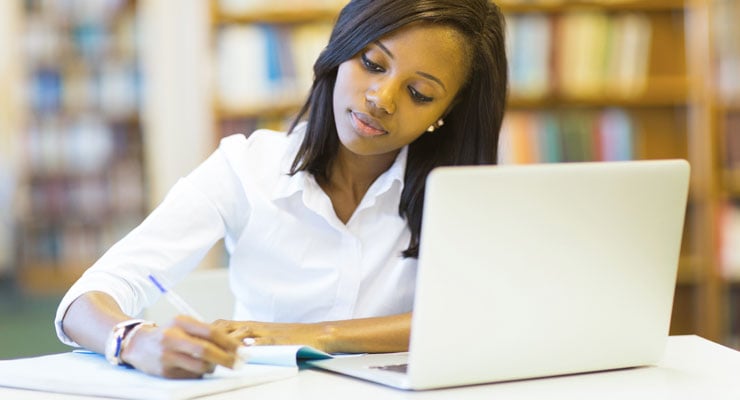 Things That Show You Know What's Up
Do you know that look a teacher gives when you rush into the classroom just as the buzzer sounds, and you hit your desk with a thud? That teacher knows you and knows whether the behavior is a fluke or a pattern. The only thing admissions officers know about you is what you show them through the small window the application opens. So:
You shouldn't skip the homework. You should know the schools you target, from programs, curriculum demands, geography, and history to what makes them a fit for you. Bloopers here can raise huge red flags on your applications.
You shouldn't fight the clock. You should start the process in a timely fashion that allows you to finish with time to spare – and time to double- and triple-check everything.
You shouldn't push the application envelope. You should target a workable number of schools that you truly want to attend and can thoroughly research.
Things That Show You the Money
Finances are an issue with many students. The trick is not to let money lock doors that you actually can open. So:
You shouldn't let finances keep you from looking at a school you really like. You should explore financial aid and scholarship options before excluding a school.
You shouldn't make financial questions the last ones you ask. You should explore all financial aid and scholarship options as early as possible to avoid a hard slog down a dead-end road.
If you can only remember one of these tips, make it this one: You shouldn't underestimate the admissions officers. You should remember that they've seen every trick in the book. Most will respond to substance, not sleight of hand.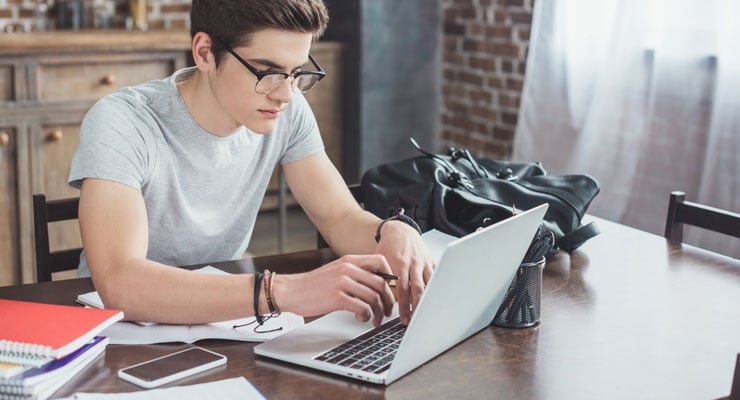 Insider Information on the Application Process
The USF Admissions Office's Admit-A-Bull blog is a great tool for those facing the application challenge. It features a continually growing list of articles that can help you navigate the process. These include:
The USF Office of Admissions always is ready with advice and answers to college admissions questions. You can contact us online, or reach us by phone at 813-974-3350.