How to Write a Letter of Recommendation: Tips for College Counselors

As professionals in the education field, you may be asked from time to time to write letters of recommendation. But where do you begin? How do you accurately describe the student's background? What information should be included in the letter? Here are some useful tips and a free outline for you to use when writing letters of recommendation for your students.
Do's of How to Write a Letter of Recommendation
Be familiar with your student's interests, passions, aspirations, extra-curricular involvement, motivations, academic record, etc.
Describe the student's qualifications, leadership experience, achievements, etc.
Highlight a few of the student's best qualities and strengths through specific examples
Include stories of personal experiences or challenges that demonstrate the student's character
Use strong, descriptive language
Describe how you see the student making a larger impact
Explain why the student would be a good fit at the specific school of interest
The most important thing to keep in mind while writing your letter is the purpose. Your letter should very clearly highlight the student's unique strengths, academic aptitude, and success stories. Consider making a list of the student's qualities and strengths, choosing the best ones to include within your letter.
It's also important to demonstrate the student's character and personality through specific examples. Describe their leadership experience, areas of growth since you have known them, willingness to succeed, meaningful achievements and other key points that emphasize the student's qualifications. A great way to bring attention to these qualities is through the use of stories, which should be concise yet descriptive.
As a college counselor, you have the ability to attest to how students will make a larger impact, both on their campuses and in the world around them. This is a question that many college Admissions Offices really want to know.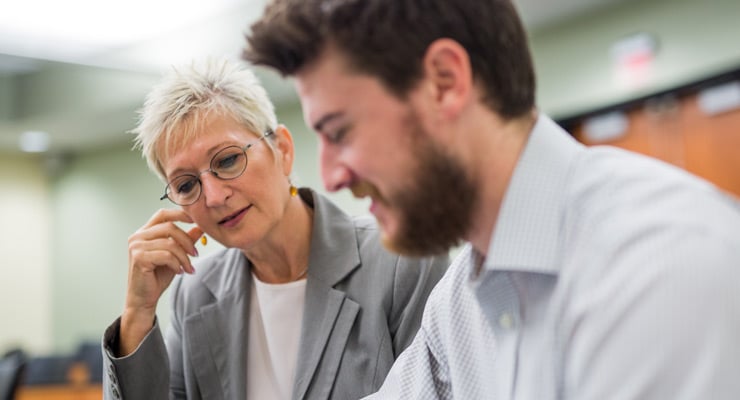 Don'ts of Writing a Letter of Recommendation
While writing letters of recommendations, there are also some pitfalls to avoid.
List information readily found on the student's application or résumé
Use clichés, vague, generic or hyperbolic language
Write too little or too much
Forget to use examples to illustrate your points
Being generic
Be harsh or overly critical
Even though it may seem natural to include academic data such as GPA, class ranking and test scores, we advise against using any information that is readily available on the student's application. If any of this data extraordinarily highlights the student or requires further explanation, it is okay to share more details.
However, if the data doesn't compliment the student's profile in any significant manner, leave it out. Likewise, clichés, vague, generic or hyperbolic language should be avoided. This only dilutes your recommendation and calls into question how genuine the letter is.
It's important to keep your letter of recommendation concise as well. One page is an appropriate length. You should be highlighting students' unique qualities, not describing their entire academic career. While you are trying to be concise, don't forget to use examples to make your points. Making clear and direct links between the student's strengths and achievements to concrete examples will go a long way.
While you can use a letter of recommendation template to outline your letter for a student, refrain from using general letters of recommendation for all students. Doing so, again, raises questions about how genuine the letter is and detracts from the student's achievements.
Finally, keep your recommendation positive. Although this should be intuitive, please refrain from being overly harsh or critical in your letter. Rather than focusing on a student's negative qualities, think of the positive aspects you can feature.
In addition, if you recieve a letter of recommendation request from a student that you don't want to recommend, you can choose to politely decline to write the letter for that student. However, if you decide to write a letter of recommendation for a student you don't want to recommend, remember you need to be honest about the student you're discussing.
Use Our Free Letter of Recommendation Outline as a Guide
We understand how busy you are, so we've created a free letter of recommendation outline for you. Use this outline to help you gather your information, thoughts, and anything you want to include for your student.
Our template is easy to customize for any student, so you can show colleges how much your student shines. Download your free copy of the letter of recommendation template outline here.
In addition to your free letter of recommendation outline, you can find useful articles about winter break tips for counselors, our recent counselor meet and greet event video, and you can find helpful information on our counselor toolkit.